---
IBM Big Blue Blowout The Bulls In Pearl Bowl Opener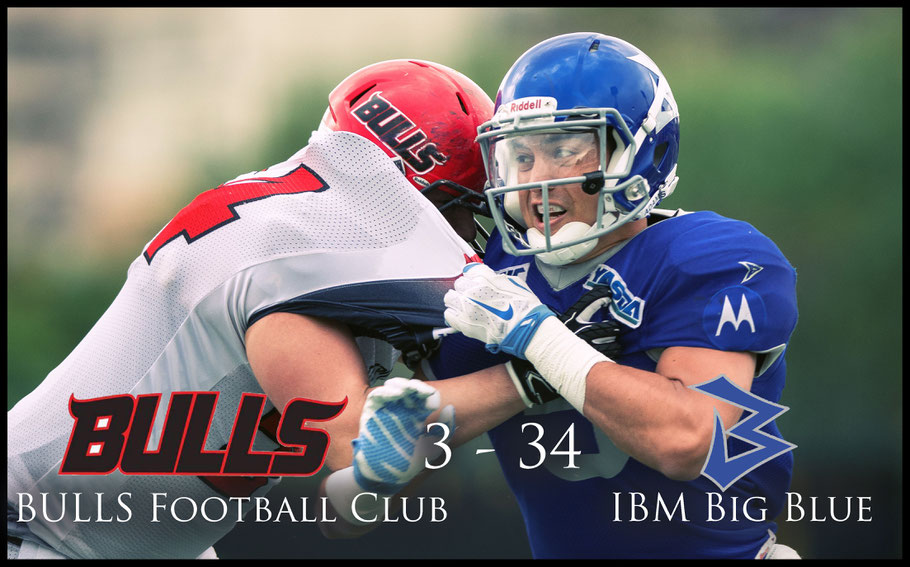 The Big Blue kicked off the Pearl Bowl with a 34-3 victory over the outmatched Bulls on a cloudy day in Kawasaki. IBM's unrelenting and fast-paced offense overwhelmed the Bulls as Big Blue scored on all but one possession. The victors had a bigger battle with the men in zebra stripes than they did with their opponents, being penalized six times including a fumble recovery that was erased by an offside call and two touchdowns brought back on OPI and holding.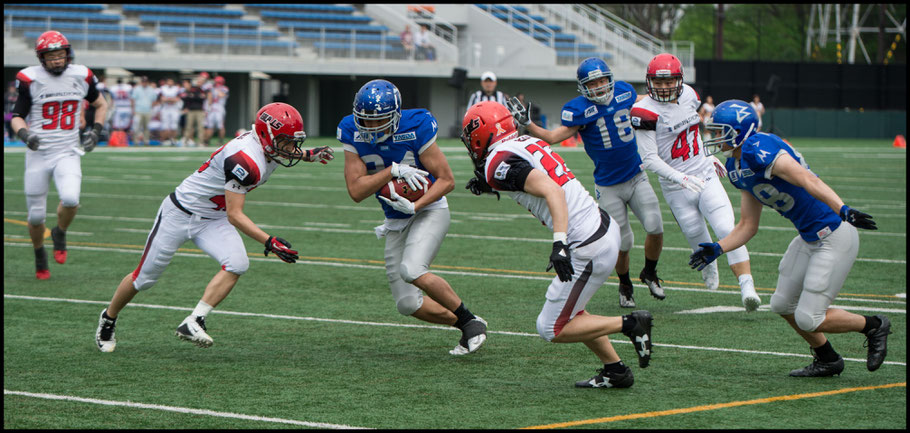 QB Yuki Masamoto threw touchdowns to three different receivers by halftime and ran in the final score of the game. Kevin Craft, IBM's starting QB during the regular season, found WR Ryuki Suzuki in the endzone twice though one of the touchdowns was negated by a penalty. The running game, led by Ryo Takagi, with a healthy dose of the read-option from both quarterbacks, gained 216 yards to compliment the aerial attack for a total of 469 yards of offense. If there is any critique of IBM's performance today it would be that despite Masamoto's numbers on paper, he failed to regularly connect with his receivers on passes beyond five yards from the line of scrimmage.
Though the Bulls were outplayed in every phase today, their strategy of ball control was effective allowing them to hold the ball for nearly 33 minutes (more than doube IBM). This feat was extraordinary considering the Bulls only gained 38 yards on 30 carries. 
Though the stats of Bull's QB Keita Fujiwara's won't pop out on the sheet with a completion percentage of 62% and an interception, he periodically hit receivers in stride down the seams and authored an 18 play, 10 minute drive that ended in the team's only points. If it wasn't for Big Blue's penetration, Fujiwara would have had a better day throwing and his team might have scored more. The Bulls have positives to build on this as the Pearl Bowl continues.           
- C.J. Ryan: April 22th 2017
---
---
---
---
IBM Big Blue (34) - (3) Bulls Football Club
Photos: John Gunning - April 2nd 2017: Fujitsu Stadium
---
2017 Pearl Bowl Matchups Set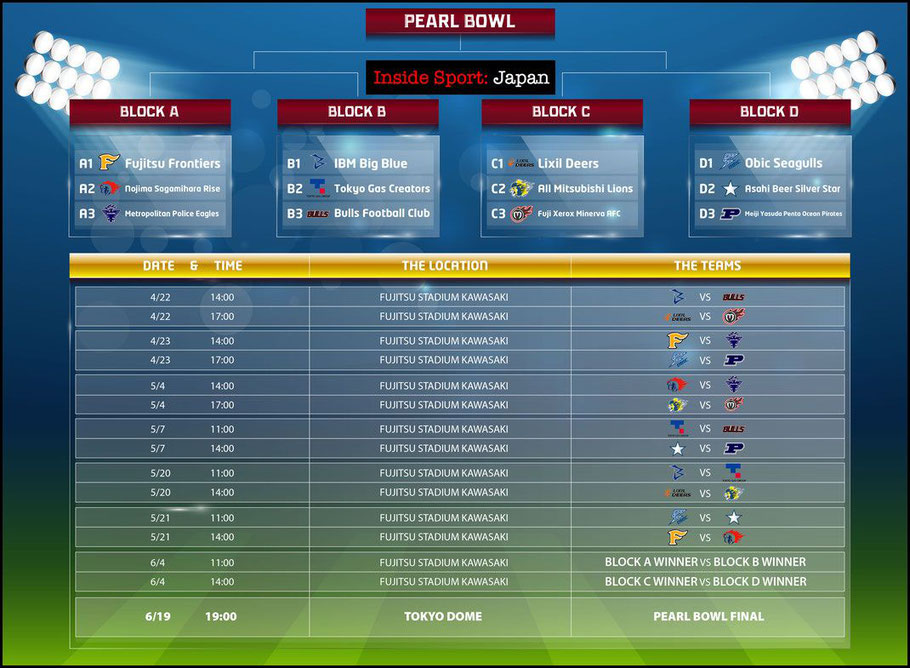 The schedule for the 39th edition of the Pearl Bowl was released at last weeks Xleague awards ceremony in Tokyo.
The spring tournament kicks off at 2pm on April 22nd at Fujitsu Stadium with defending champion IBM Big Blue taking on Bulls Football Club. Lixil Deers against newly promoted Fuji Xerox Minerva AFC will follow that game at 5pm.The twelve teams are divided into four groups of three with the winner of each group advancing to the semi final.
All games are in Kawasaki with the exception of the final which will be played at Tokyo Dome.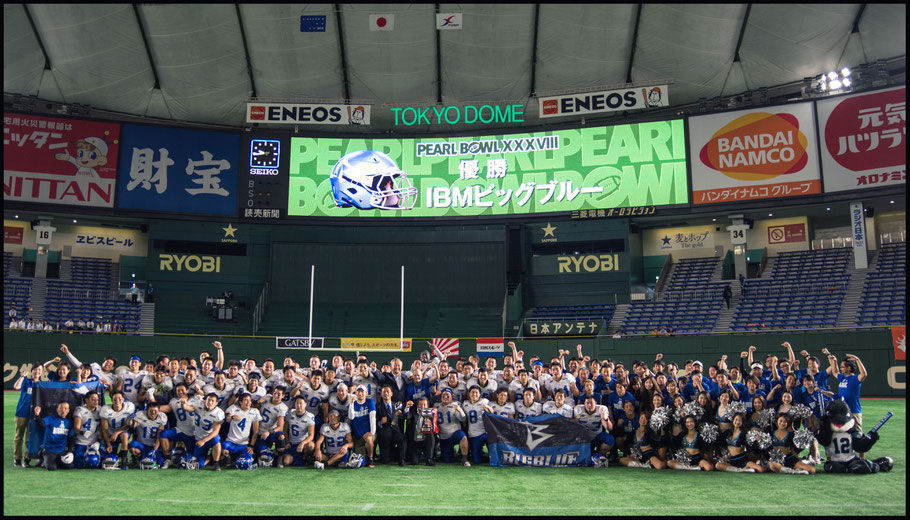 The Pearl Bowl is limited to teams in the Kanto area. Those in Kansai play a similar but smaller version called the Green Bowl. It's seen as a pre-season type of event by most of the people involved and the teams use it as a chance to blood new players and try out plays in a live setting.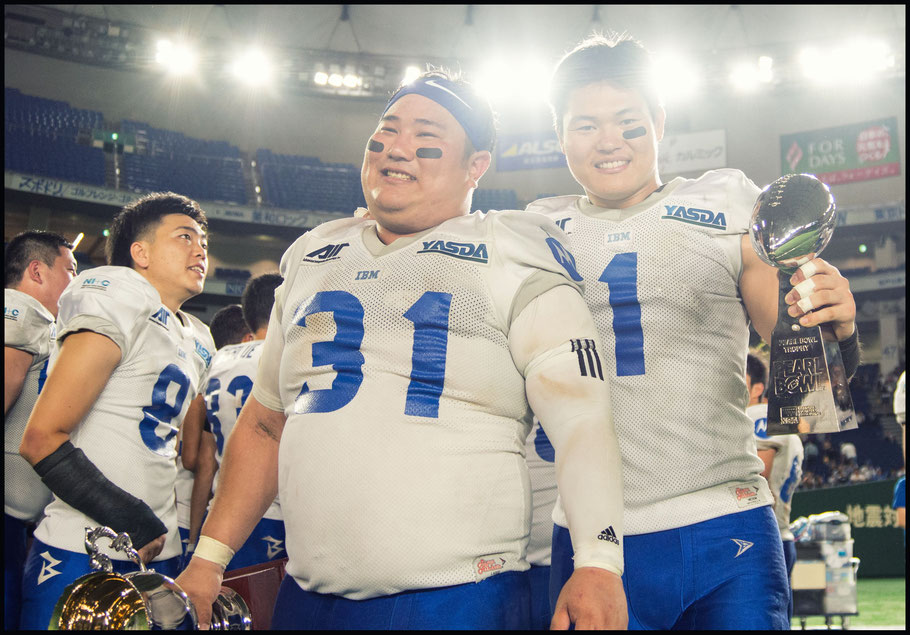 IBM's victory last year was the club's first title of any kind and it served as a confidence builder with Big Blue being one of the best teams in the country last season, narrowly missing out on a place in the XBowl to eventual champions Fujitsu Frontiers. The team they defeated in last years final Lixil Deers still hold the most Pearl Bowl titles with eight however.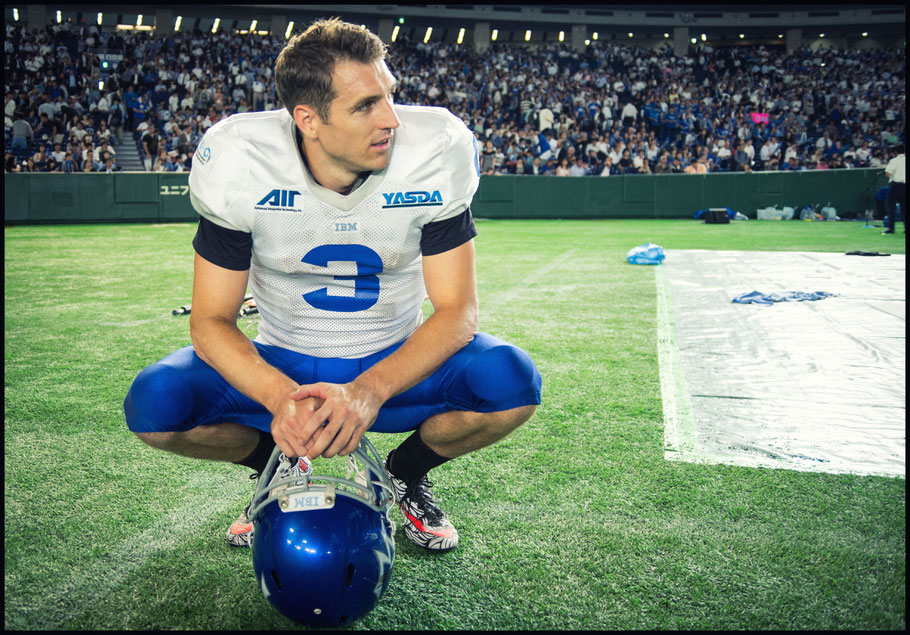 It'd be a major surprise if Lixil, IBM, Fujitsu and Obic don't progress to the semi finals but with teams still trying to build cohesion and give new players time on the field don't be surprised if some of the group games are more competitive than might normally be expected.
- John Gunning: Jan 29th, 2017
---
---