Fazekas Pulls Down MVP Award
---
Kawasaki Center Heads Best Five Team Vacant Of Players From Champion Tochigi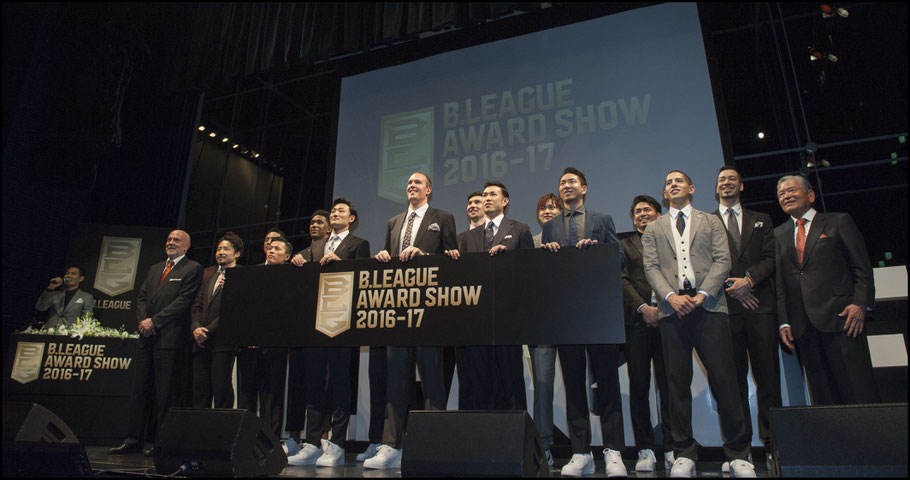 It might not make up for a loss in the championship final, but to Nick Fazekas,  being named MVP of the inaugural B.League season took a bit of the sting out of that crushing defeat.
"The last couple of days I've really been thinking about it, wondering what could have been done differently, what plays we could have run those last couple of minutes to make things different," Fazekas said at the B.League Award Show, just three days after his Kawasaki Brave Thunders fell 85-79 in the final to the Tochigi Brex.
"But obviously you kind of forget about it to an extent when you come over here with all of these guys and get congratulated, get patted on the back. And now you've got an MVP to show for it. But it still doesn't sit well with me. Obviously I'm going to go into the summer working really hard, and I hope to be even better next season to give ourselves that much more of a chance."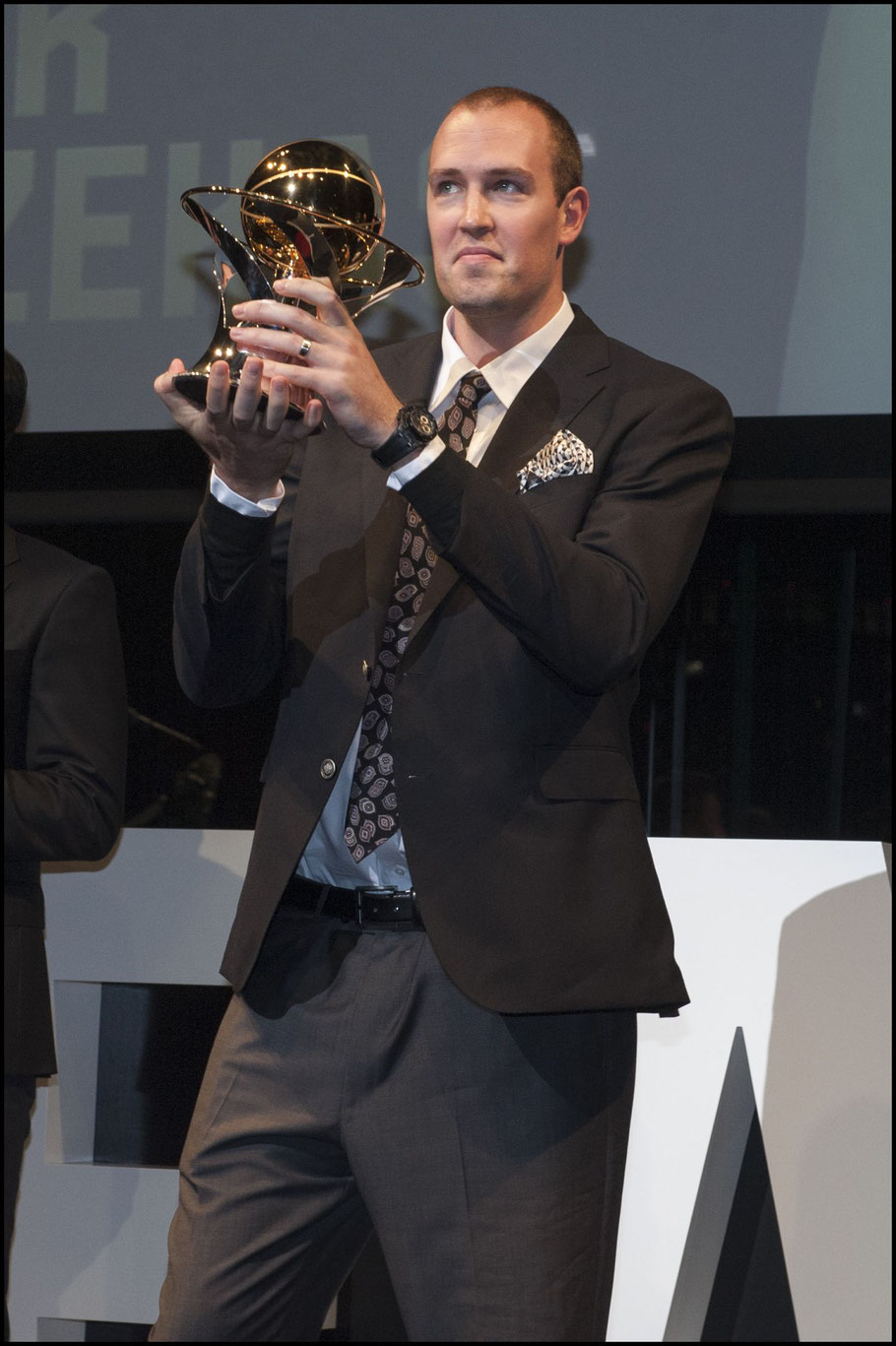 Fazekas, the Brave Thunders' center who led the league in scoring, was also named to the Best Five team that was pointedly absent of Brex players. Guard Makato Hiejima and forward Kosuke Kanamaru from the Sea Horses Mikawa--who lost in the semifinals to Tochigi--were also selected, along with Chiba Jets point guard Yuki Togashi and Alvark Tokyo shooting guard Daiki Tanaka.
The lack of Brex on the Best Five perhaps further confirmed their effective philosophy of building a team on which no player seeks individual accolades ahead of the group.
"I guess they kind of proved that," Fazekas said. "Defensively they were tough. And in that final, they were able to get up in the 80s ands score on us. That worked out for them, to build that whole team camaraderie and not worry about individuals."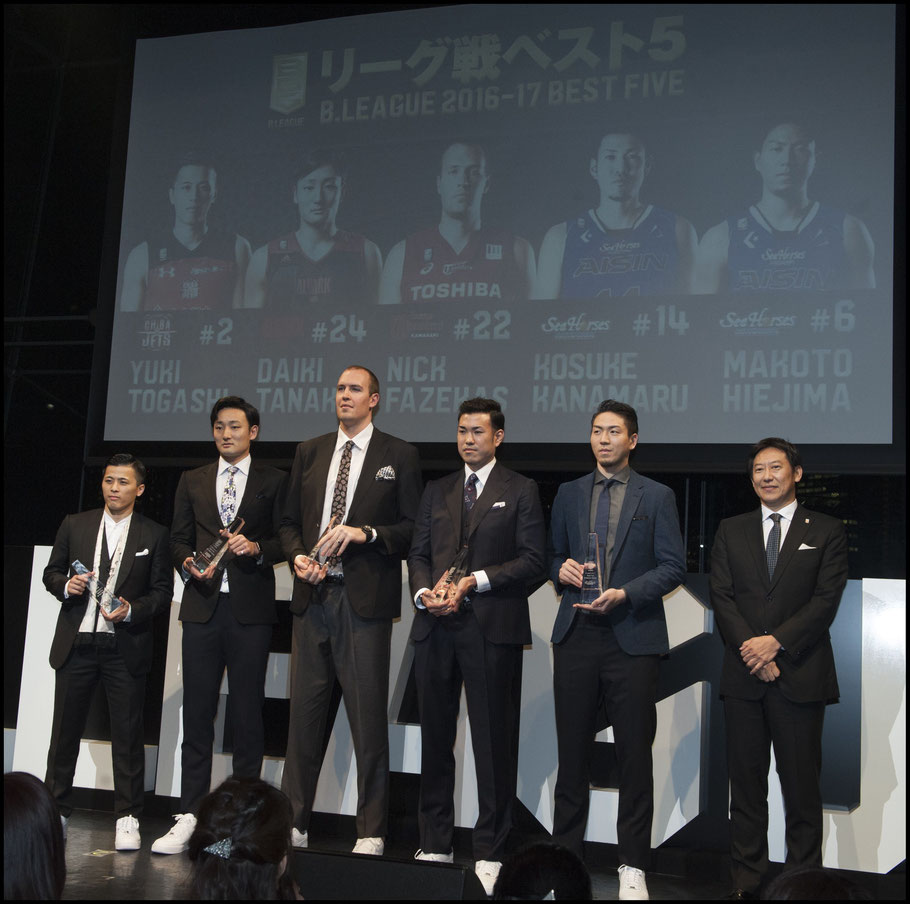 That's not to say Tochigi came away empty-handed from the gala award show, held at Billboard Tokyo Live in the Tokyo Midtown complex.  Tom Wisman was named coach of the year, while guard Yusuke Endo was selected as the top defender. Wisman and captain Yuta Tabuse represented the team as it was honored as league champion.
"The B.League has started a new era of basketball in Japan," Wisman said. "To be the first champion is quite an honor, one that we truly cherish. We fought very hard for it. It was a team victory, a team that I'm very proud of. We had a team that really cared for each other, and that carried us through some very tough games."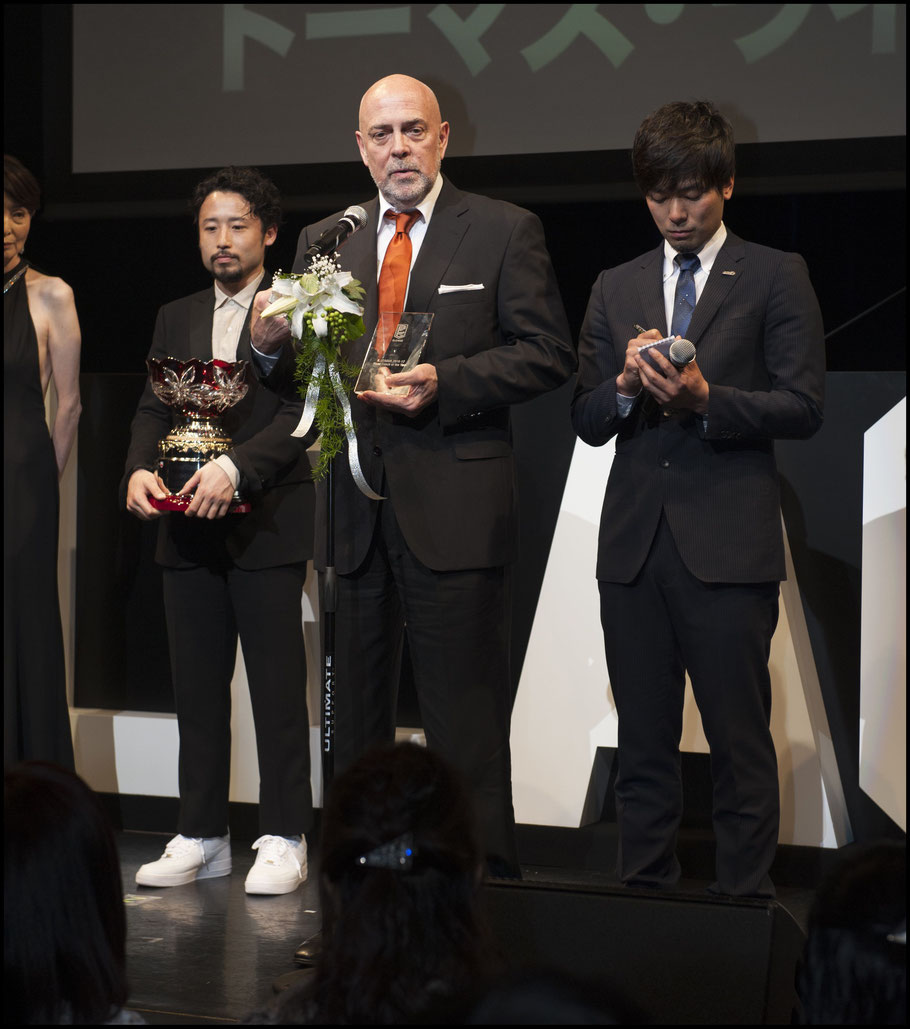 Togashi, one of the most popular players in the league, was selected over veteran Tochigi guard Tabuse, who remains the lone native Japanese player to have appeared in the NBA.
"We had many tough games with Chiba and I matched up with Togashi, but it was an opponent that I always looked forward to," Tabuse said of his rival. "He pulled his team along with his performances."
Sunrockers Shibuya point guard Leo Vendrame, out of Tokai University, was named the rookie of the year, while Chiba power forward Tyler Stone was chosen as the best sixth man. Takuya Kawamura of the Yokohama B-Corsairs, who won the promotion/relegation playoff to keep their spot in B1 in the final game of the season, received the tough shot of the year award for a long-range buzzer beater.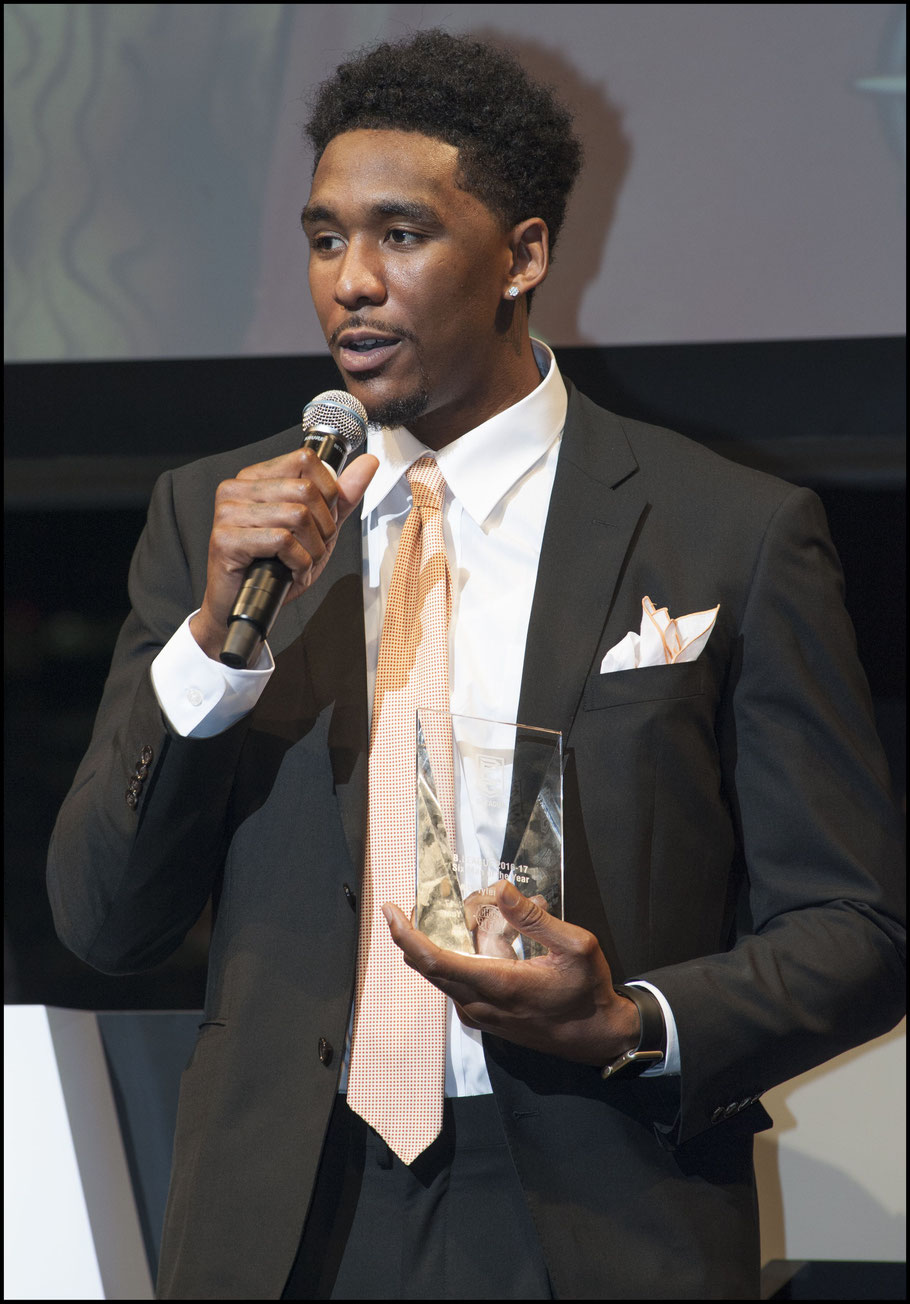 In a light-hearted section of the awards reserved for voting by the fans, the Toyama Grouses made a clean sweep, as Naoki Uto was named most handsome, Kenji Hilke took the humor prize and Masashi Joho received the cool & sexy award.
Hilke lived up his award by joking, "I thought I would get the handsome award. What's so great about him?" then added, "I'm not such a star, so I'm happy to get this." Joho showed he had a sense of humor himself when he quipped, "I want to thank the B.League for creating the cool & sexy award just for me."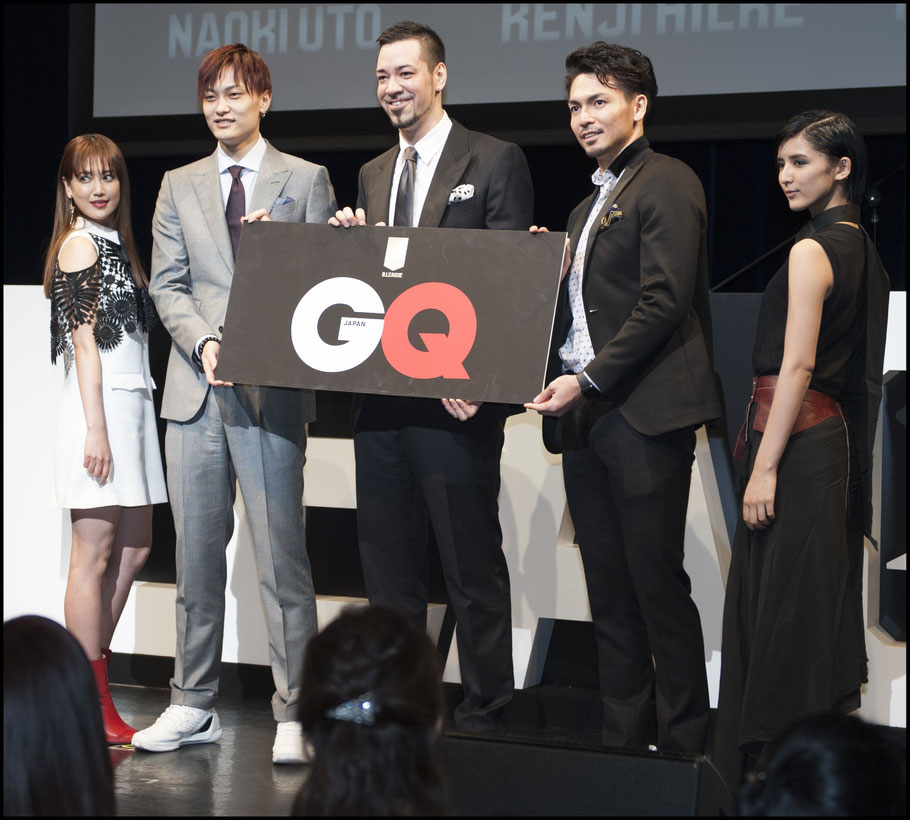 Meanwhile, the B.League announced that total attendance for the season reached 2,262,409, representing a 143 percent increase from the previous year's figures for the two leagues that merged to form the B.League. Chiba led the league in attendance with 135,097, and also had the most followers on social media at 137,161.
The championship final drew the largest crowd of the season at 10,144, surpassing the 9,461 that attended the second game of the season-opening series and the 9,567 at the All-Star Game.
The 31-year-old Fazekas, a former NBA player who completed his fifth season in Japan, said he is encouraged by the energy and excitement generated by the league and its fans.
"It was amazing," Fazekas said. "Although we lost (in the final), and I'm not a huge fan of the one-game championship, the rest of it was just tremendous. Even tonight, with the award show, just the production value that they put on, and the way they meshed the leagues, and everything was just done so well, they really got off to a big head start as far as where this thing is headed.
"Obviously as you tinker with things a little bit more, eventually, probably sooner than later, you end up with something that's really a perfect product."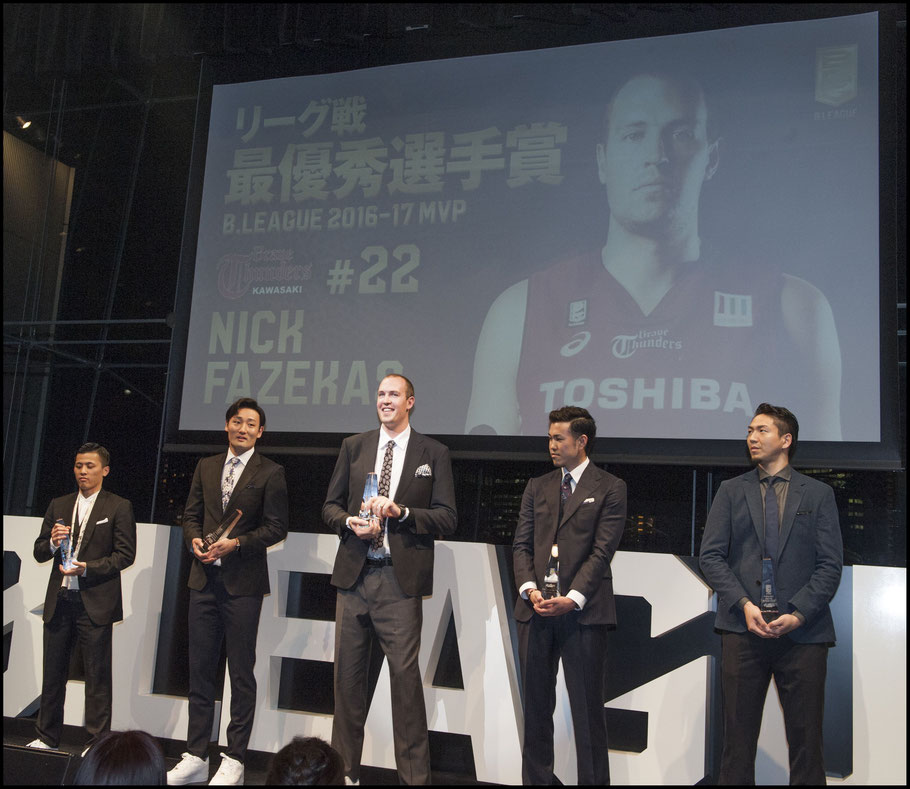 Fazekas also noted the progress of the Japanese players, which, with the establishment of a fully professional league, can be expected to proceed unabated.
"As far as Japan as a whole, I love being here, I love living here. As far as the basketball, I think every year it gets a little better and better," he said. "(Compared to the NBA), obviously guys are a little bit smaller over here, not quite as big, not quite as athletic.
"But definitely from a skill perspective, there's probably a few guys who can do some of the things that some of the guys can do in the NBA. This sport continues to grow in this country and ultimately, hopefully there will another guy outside of Tabuse that does play in the NBA."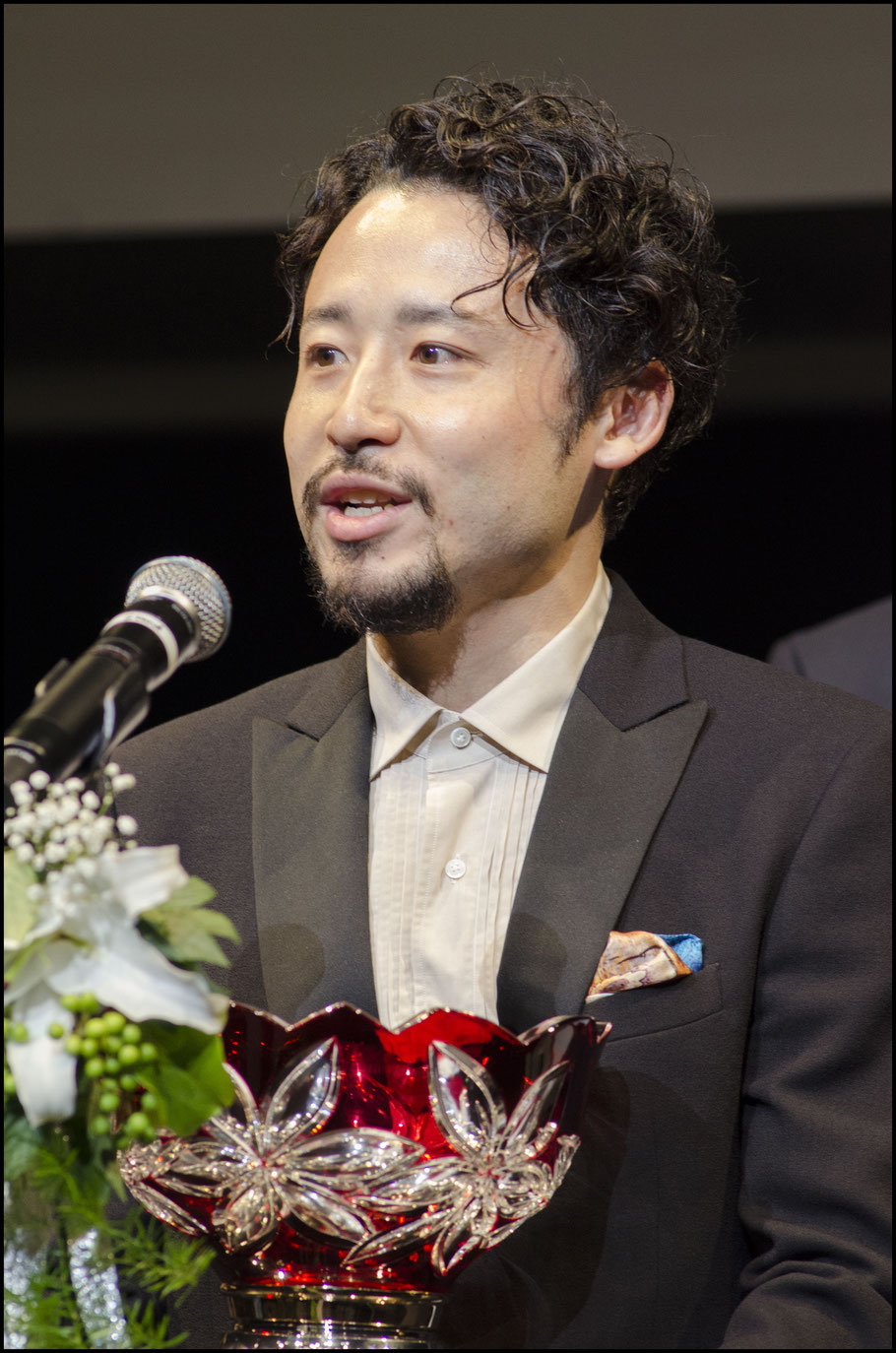 For his immediate future, Fazekas will be heading to Hawaii for a well-earned vacation, then returning with the aim of leading Kawasaki to next season's title.
"I think we've got the core of the guys coming back," he said. "We're still relatively young. I don't know if I'm still on the young side, but I like to think so. I still wake up feeling good everyday and taking care of my body, so I'm going to be ready to go."
Fazekas, who had previously been named MVP of the National Basketball League prior to its merger with the bj.League to form the B.League, expressed his appreciation for being chosen in the voting of players and coaches.
"Obviously, it's a heck of an accomplishment," he said. "To be standing up there with those four guys (of the Best Five) was pretty sweet, and obviously the way that it worked with all of my peers were the ones that voted, for me to receive the most amount of votes, it's pretty awesome to know that at this point in time I'm the best player in the country."
There was, however, one regret. He had a speech all planned, but the MC, instead of asking for a comment, set a verbal pick by asking a question and he didn't get the shot off. (Academy Awards-style, he had  list of people he wanted to thank, not least of which was his wife.)
"I was a little bit bummed that I didn't get to give my MVP speech, after they just kinda asked me, how do you feel?" Fazekas said. "I guess I looked like I don't like to speak. But I had a speech and everything."
For the MVP,  just like this past season on the court, he'll have to let actions speak louder than words.
- Ken Marantz: May 30th 2017
---
---