---
Alvark Turn Close B.League Final Into Rout For First Title Since 2012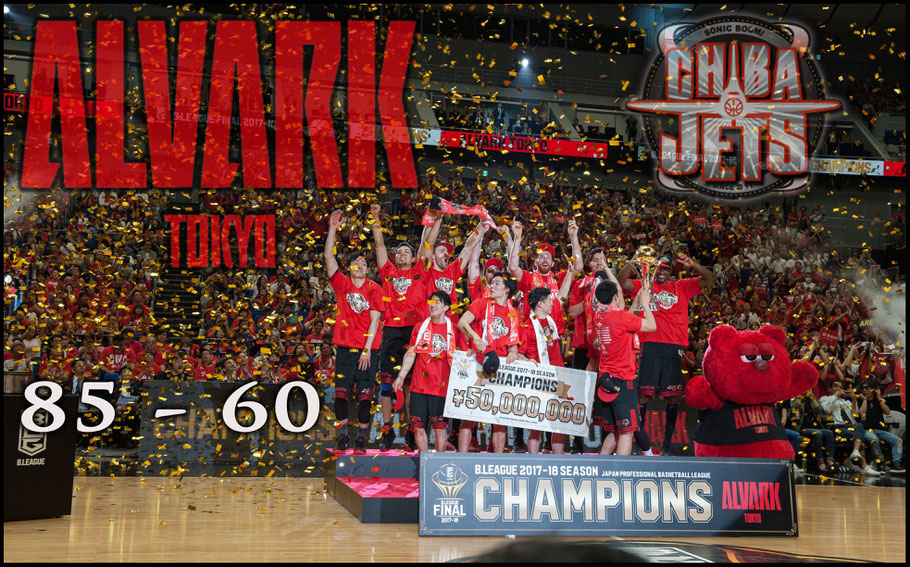 In arguably the slickest move of the game, Alvark Tokyo's rookie small forward Yudai Baba slyly dodged speedy Chiba Jets Funabashi guard Yuki Togashi's steal attempt with a quick dribble behind his back on a fast break, only to have his subsequent dunk attempt blocked from behind by power forward Gavin Edwards.
Baba appealed loudly for a foul on the play, and after continuing his protests as the ball went down to the other end of the court, he was hit with a technical foul. A massive screw-up? Not really. Actually, it may have been just the spark the Alvark needed.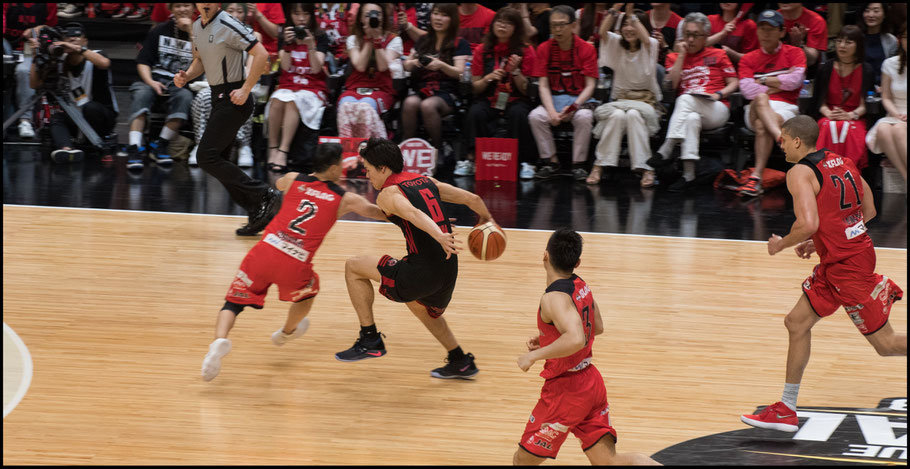 Having seen the Jets cut a third-quarter deficit to just five points, the Alvark picked up their game after Baba's spirited outburst, pulling away to an 85-60 rout in the B.League Final at Yokohama Arena for its first championship since winning the old NBL in 2012.
"Yudai's role on this team is very important," said Alvark first-year head coach Luka Pavicevic. "He brings energy, he bring courage, he brings initiative, and he brings spirit and passion to both ends of the floor."
Alex Kirk scored 23 points, Daiki Tanaka had 15 and Baba finished with 14 for the Alvark, who finished second behind the Jets in the East Division, but beat them in four of six regular-season games and again in the championship to claim the top prize of 50 million yen. 
The Jets, who got 16 points and a game-high 11 rebounds from Edwards, were denied a championship double, having won the All-Japan tournament for a second straight year in January.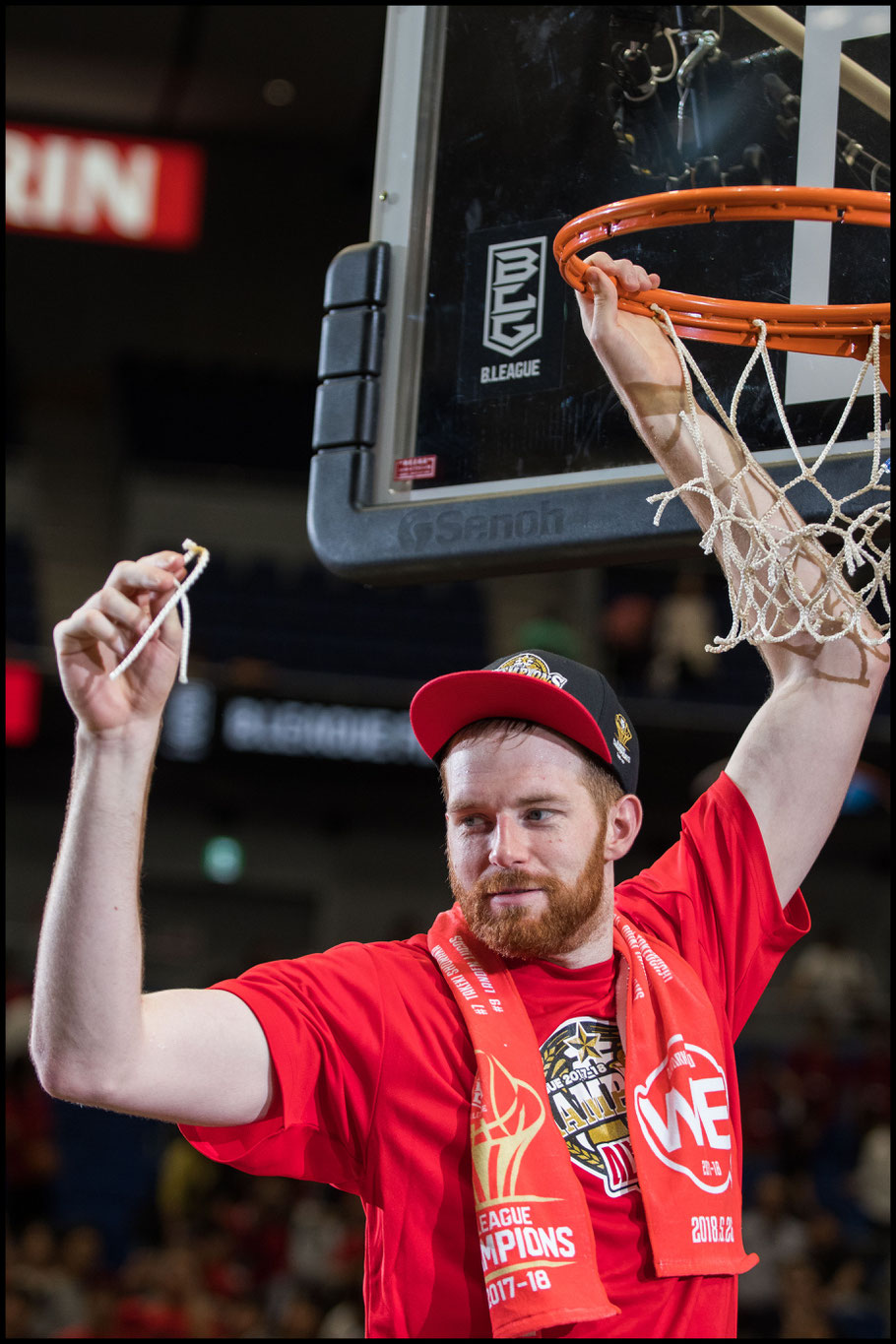 "Of course we felt confident going into the matchup," Kirk said. "We never felt that we were for sure going to win or anything like that. That's an extremely good team, extremely talented team. Obviously some of the better players in Japan play on that team. And we knew it was going to be a tough fight.
"We just kept fighting and kept fighting. They had a couple of unlucky bounces and we just kept working. It was a fun environment and we just stepped up and played our best basketball in the last game of the season."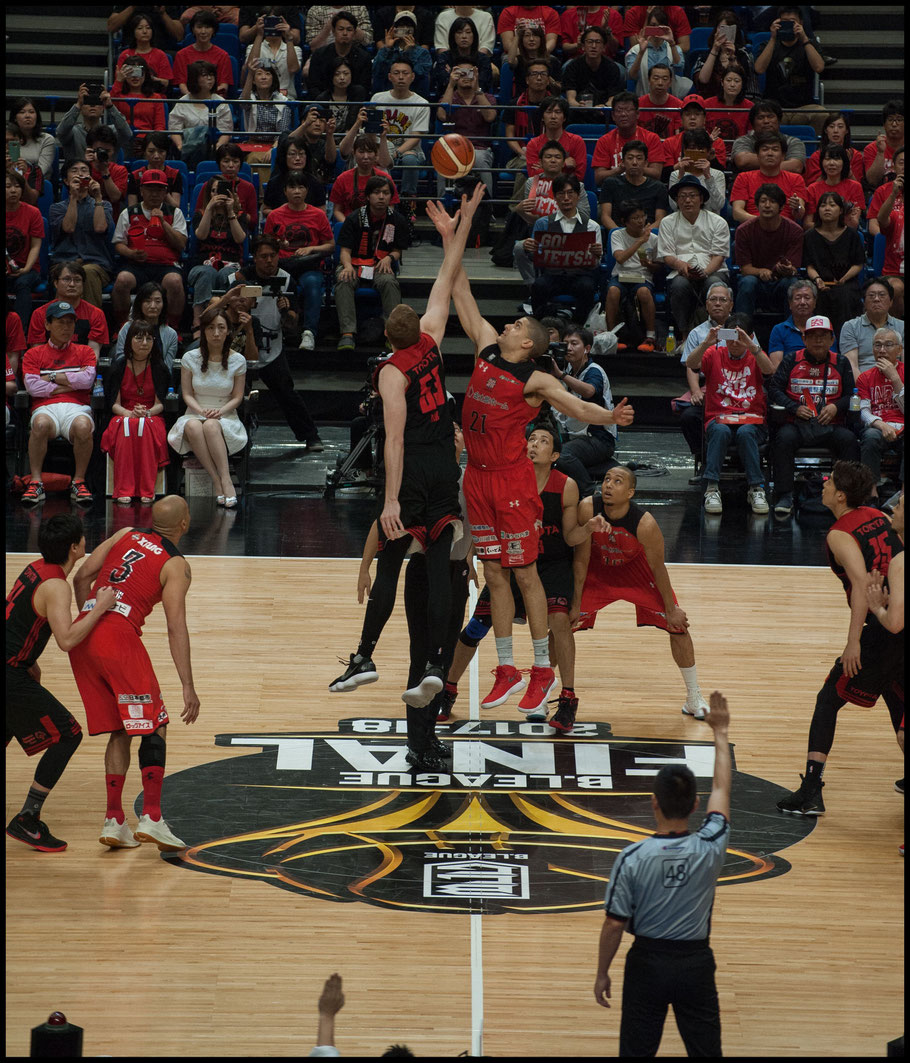 Before a packed crowd of 12,005, the difference came down to 7-footer Kirk's ability to score easily inside and Chiba's inability to score consistently from anywhere. Naturally, the Alvark defense gets some of the credit, although Jets veteran Michael Parker thinks otherwise.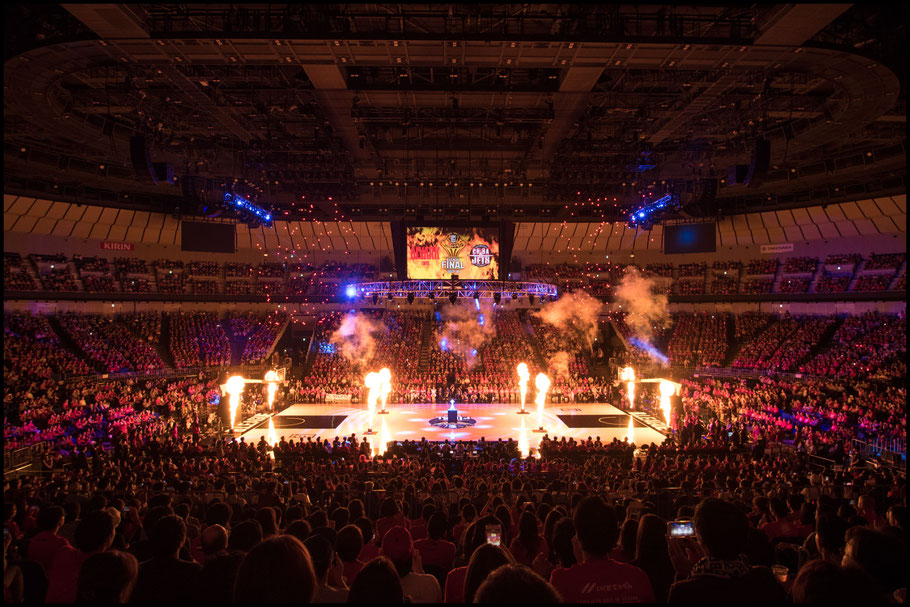 "No, it's not their defense, we missed shots, it's that simple," said Parker, who scored 12 points and had five steals in 28 minutes of action. "I don't have to go over how many shots we missed, because I've seen it and I know. Sometimes the game comes down to making or missing shots; they made a few, we missed a lot."
For the record, the Jets hit just 32.8 percent of their shots, including just 4 of 20 3-point attempts, while the Alvark were good on 56.7 percent overall. The teams each had eight steals, while Chiba slightly topped Tokyo in rebounds (39 to 33) and turnovers (17 to 15). 
Up until late in the second quarter, neither team could build a lead of more than three points, but Alvark then went on a late rush, taking a 10-point lead into halftime (43-33) when Jawad Williams, who won an NCAA title at North Carolina in 2005, sank a buzzer-beating 3-pointer from just inside the halfcourt line.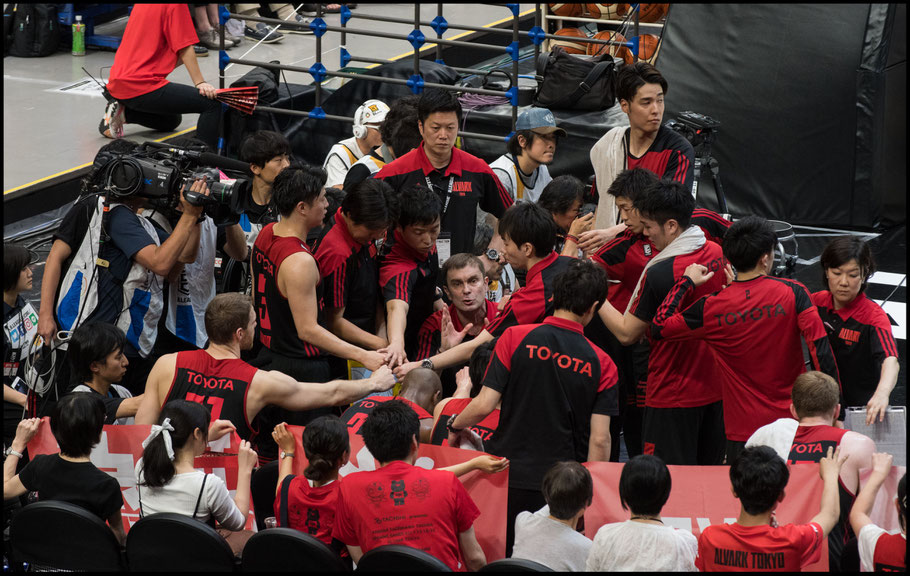 "In the first quarter, even though all of the players came in very focused, we lost two or three balls, and Chiba had four or six points on that," Pavicevic said. "And then we lost two or three rebounds and they got it back and scored from that. 
"What happened in the second quarter, we just tightened the screws. Something that does not look extraordinary, but it is a key, which is don't let Chiba score easy and don't let them bring down the offensive rebound. At the same time, we knew we had to execute our tactics on offense. If you ask me, this is the key."
---
---
Tokyo made the first two baskets of the second half, but then Chiba started a comeback and chipped away at the lead by going on a 14-5 run, highlighted by sharpshooter Ryumo Ono's 3-pointer - albeit his only one of the day in four attempts. When Togashi sank a free throw stemming from Baba's technical foul, it cut the Alvark lead to 52-47.
But they couldn't keep the momentum going, as Parker succinctly described what followed: "We cut it to five, on a tech. Miss, miss, miss [by us], then made, made, made [by them], and that was the game, basically." 
Up by 12 going into the fourth quarter, it was off to the races for the Alvark, with Baba opening with a 3-pointer and scoring the first seven points. By the midpoint of the final period, Tokyo led 70-53, and there was no stopping the express train. 
"They hit a halfcourt shot at the end of the half, sometimes games like this happen," Parker said. "It was just made for them today. Who knows, we play a different game, we beat them by 42. It's just tough sometimes, that's how basketball works. Especially coming down to one game."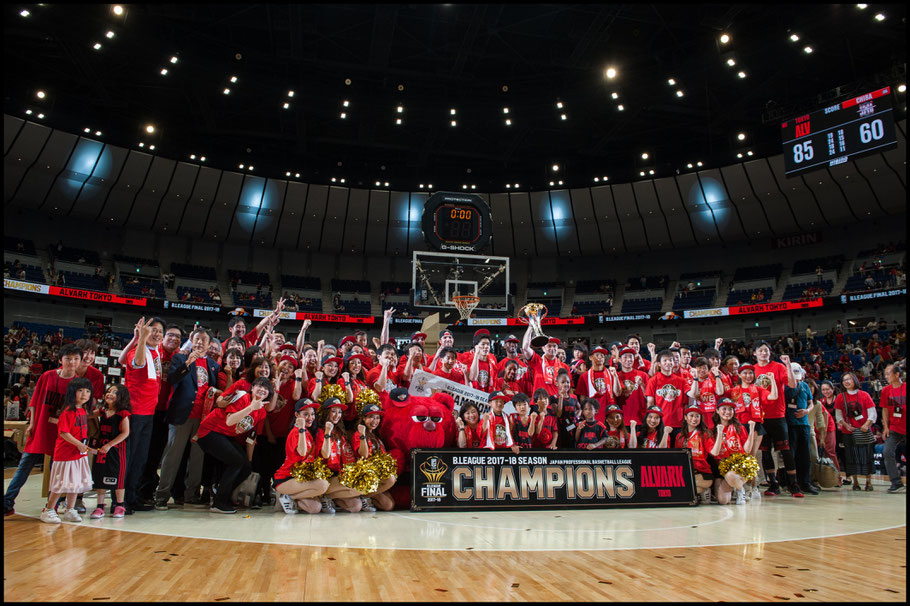 Kirk, who had a short stint with the Cleveland Cavaliers in the 2014-15 season and has played most of his pro career in Europe, said that he could not pinpoint where things fell apart for the Jets - or that they fell apart at all.
"It's tough to say it fell apart. The score doesn't show what it was. That's the sad part for them. They're a really, really good team. You have to think that Edwards is close to being MVP, he's probably Best 5. Their point guard, Togashi, he's for sure going to be Best 5. To say that we're 30 points better than them, of course we'll take it, but it's not true.
"Maybe they just had a tough night and we just kept fighting. You could tell in that fourth quarter that both teams were exhausted. It just came down to rebounds and layups. We hit a couple of shots that they didn't hit. But overall the game was much closer than it ended up being."
---
---
One player who showed his toughness was Alvark shooting guard and team leader Tanaka, who was named the game MVP. Pavicevic revealed at the post-game press conference that Tanaka had suffered a severe hamstring injury during the victory in Game 2 of the semifinals over the Seahorses Mikawa, who had finished the regular season with the best record.
The Serbian coach said Tanaka did not even return to practice until the day before the Final.
"He is option No. 1 on offense, but he did not back down from his defensive task as well," he said of Tanaka. "Together with his teammates, he was able to get the victory. This is an example that stands out, how he prepared himself for a week where he did not even know himself if he could run."
Said Tanaka: "I believe it was a victory won by defense. Chiba is especially good on the fast break, and the head coach said to keep them from running. That allowed us to get into the offense that we wanted and use that to the finish. Not letting them run and making it tough for the opponent is what led to the victory."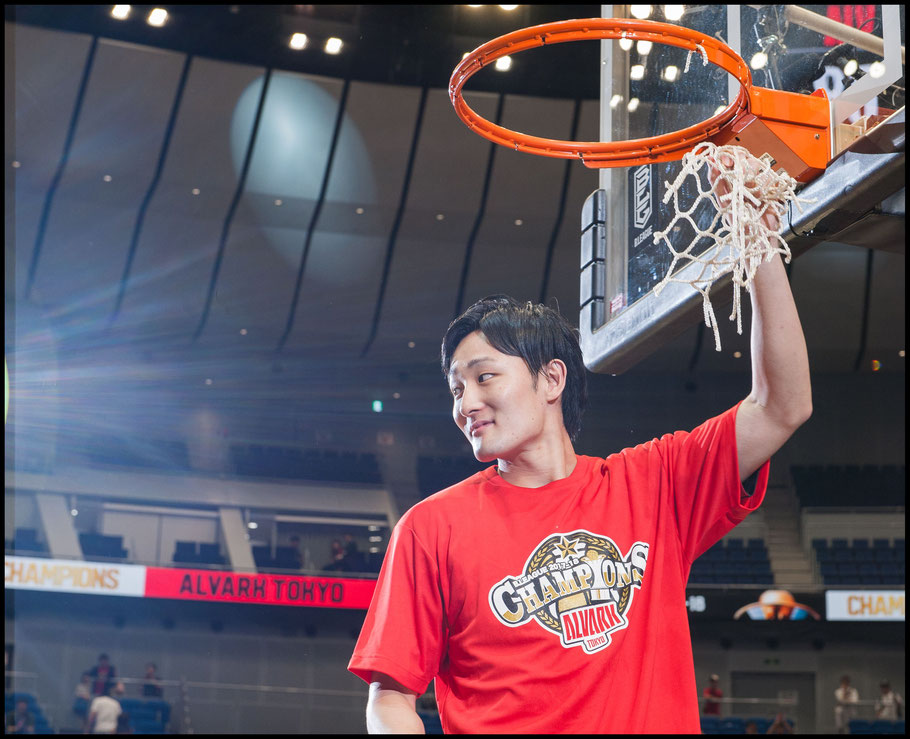 The outspoken Parker, who raised a number of issues while talking in the mixed zone, said he would have given his MVP vote to Kirk, who made 11 of 13 shots and grabbed six rebounds. And he considers him a good guy.
"He's a big guy, he rolls to the basket hard," Parker said. "He can jump quick, he's always around on defense. He's a very, very respectable, very good player. Very good guy. He's not mean or anything. He goes hard, so you can't take anything away from them. I don't know about the MVP there, it's pretty tough to give it to someone else."
In his post-game interview, Parker took aim at the slippery new ball used for the game, which resulted in the large number of turnovers ("I'm not using that as an excuse," he added), the refs apparently allowing the Alvark to play particularly aggressive ("They kind of let them do what they want to do"), and the season coming down a single championship game when the rest of the playoffs consists of multiple games. 
That last one certainly has merit. The B.League uses a unique system in which the quarterfinals and finals consists of a best-of-two series. If the teams split the two games, then a 10-minute mini-game is played directly after the second game to decide the winner. This season, the Jets eliminated the Kawasaki Brave Thunders that way.
"I wish we could play one more to settle it," Parker said. "Why would you play two-game, three-game series, and then put it to one game? Especially in a situation like this, they played a super-good game. Sixty-five, 70 games come down to one game. This ain't college, it's the pros.
"We used to play five-game series for the championship," he added, referring to the NBL, the B.League's predecessor. "They got their championship, though, you got to respect them. They played well."
As for his future, the 36-year-old Parker said he plans to continue doing what he is doing.
"I still have a lot more to play. I wish I had played a little more today. I feel like I had a lot, and I felt like the team energy wasn't there, and that was one thing I was doing, was at least bringing energy."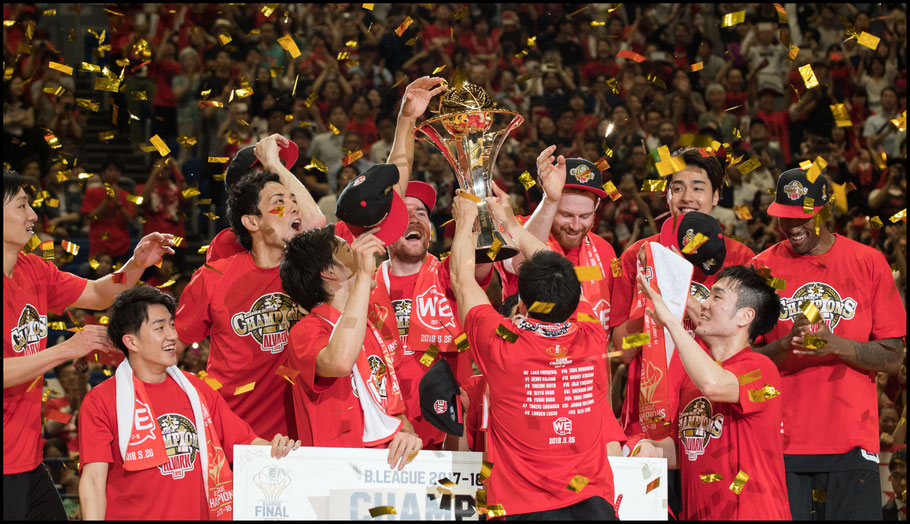 Kirk, who played at New Mexico, said he will have to make some choices about next season. He would like to return to the Euroleague, although staying with the Alvark is certainly a viable option.
"Of course this place will be special for me, I won a championship here," Kirk said. "I really do like it in Japan. Obviously if the situation is right and the team wants me back, hopefully they want a few of us back after winning a championship, maybe it's right. 
"But it's kind of out of my control, we'll see what they do and what they say. Going back to Europe is going to be an option, that's where I want to get back to, the Euroleague. Of course I want to get back to the NBA, but you have to get really lucky for that opportunity. I'm definitely going to push myself and I believe I can get back there."
Wherever he ends up, he will remain an advocate for the B.League.
"It's a tough league," he said. "It doesn't get respect from outside the country, but coming here and playing, it's definitely a tough league."
- Ken Marantz: May 26th 2018
---
---