---
 JXB Sees IBM Once Again Going For A First Title Against The Imposing Fujitsu Frontiers.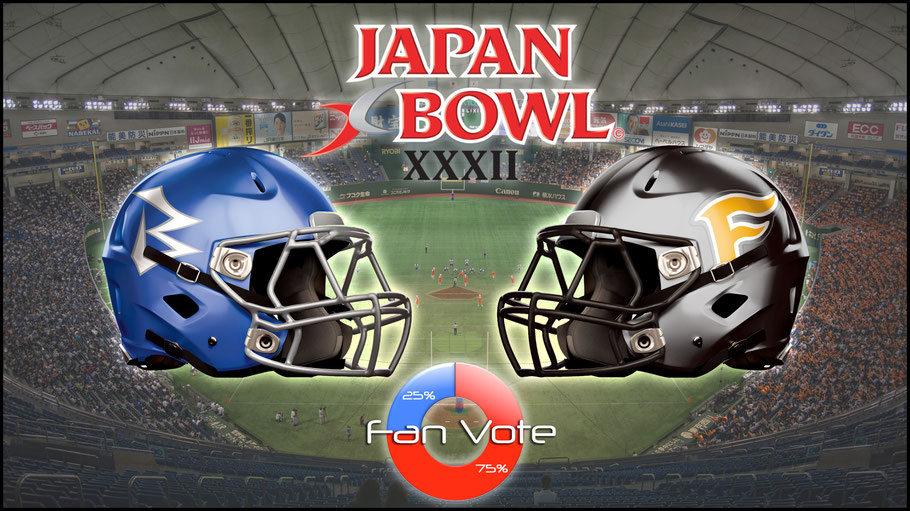 Remember Super Bowl XXXII? The defending champion Packers, overwhelming favorites after their third Super Bowl win one year earlier, were facing a Broncos side that had been blown out increasingly badly in each of its previous appearances.
 John Elway led Denver to an upset win that day, finally getting his team its first ever championship, and forever sealing his reputation as one of the best quarterbacks in NFL history.
 Today's Japan X Bowl with the same number - XXXII - has many similar storylines heading into the game.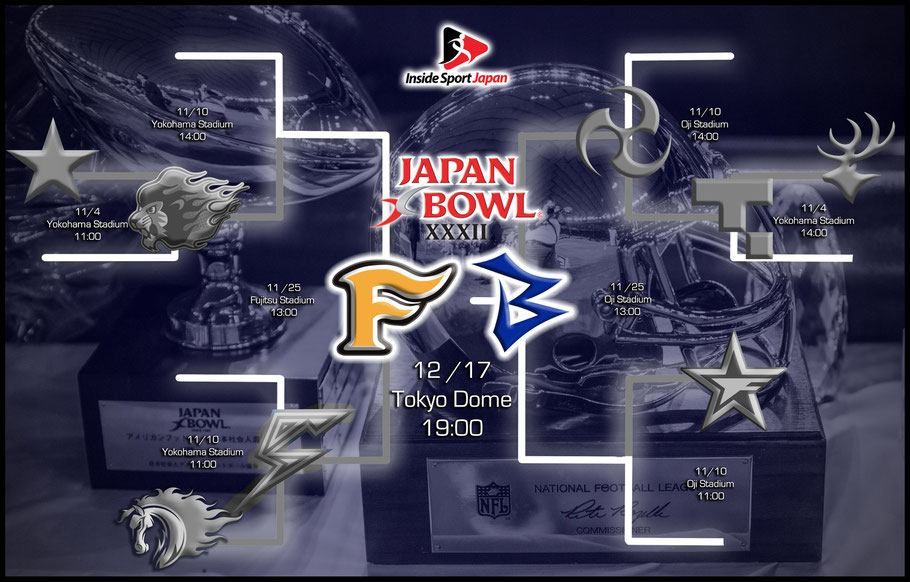 IBM, behind a veteran QB, that has already begun the process of moving upstairs, have reached the big show before but haven't yet been able to take the final step.
Can Kevin Craft become the John Elway of Japan in his first year also being the head coach of Big Blue? It would be an amazing achievement, but right now it's uncertain if he will even start.
Kraft has been out most of the season with a broken hand, but his understudy Yuki Masamoto has looked more and more comfortable in the leadership role all season and is unquestionably the top Japanese QB in the league right now. If he gets the nod Masamoto is more than capable of leading his side to victory.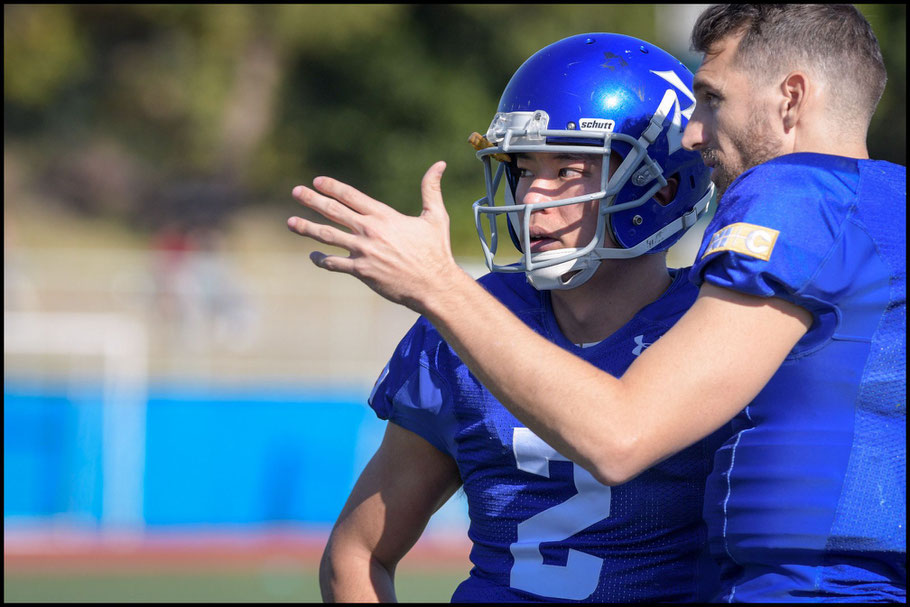 Fujitsu though, especially considering the way they have manhandled IBM in recent meetings, are hotly favored to get their third straight title and fourth in five years. Frontiers have been there and done that several times over the past few seasons. The team has established a New England Patriots like winning culture and is making their sixth straight appearance in the JXB.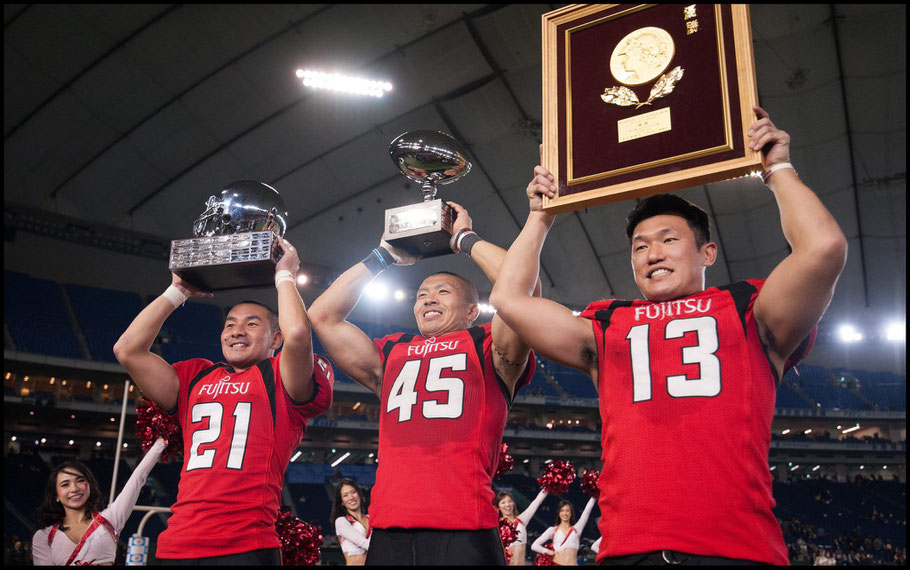 Rather than focus on personalities involved in the game though, we talked to players around the league that have played against IBM and Fujitsu and got their thoughts on how they see the various battles across the field going. We asked them to talk about the X's and O's, and discuss play calling and tendencies. Defensive players we questioned about Big Blue and Frontier's strong and weak points on offense and vice versa. Some players didn't mind being quoted and some wished to remain anonymous, but in the name of fairness and in order to keep the attention on what was said rather than who said it we've omitted all names.

'The dynamic this year is you obviously want to stop the run.' said one player. 'You don't want Trashaun Nixon to break on you. What not a lot of people understood in previous years was Gino Gordon was very good at just getting yards. Maybe he didn't have as many 40 or 50 yard runs as Nixon but every time on first down it was Boom! 7, and it was second and three. What's going to be hard for IBM to stop is that well balanced attacked. Focus too much on Nixon and all of a sudden they are hitting you with a pass for 40 yards.'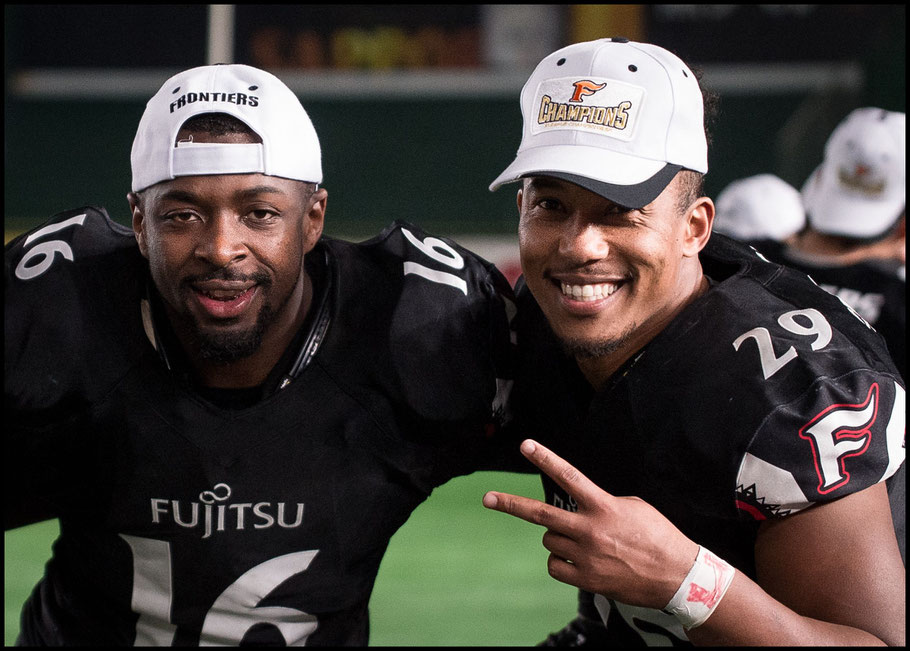 Asked whether he thought Fujitsu QB Michael Birdsong had a tendency to look for WR Junpei Yoshimoto on key downs one player said:
 'I think that's a product of what (WR) Clark Nakamura has done in the past. We put a lot of attention on him but Yoshimoto is a nightmare at the slot. If you don't have a guy that can disrupt him he is going to get you. If you can get him matched up with a linebacker? Nine out of ten times he is going to win that.'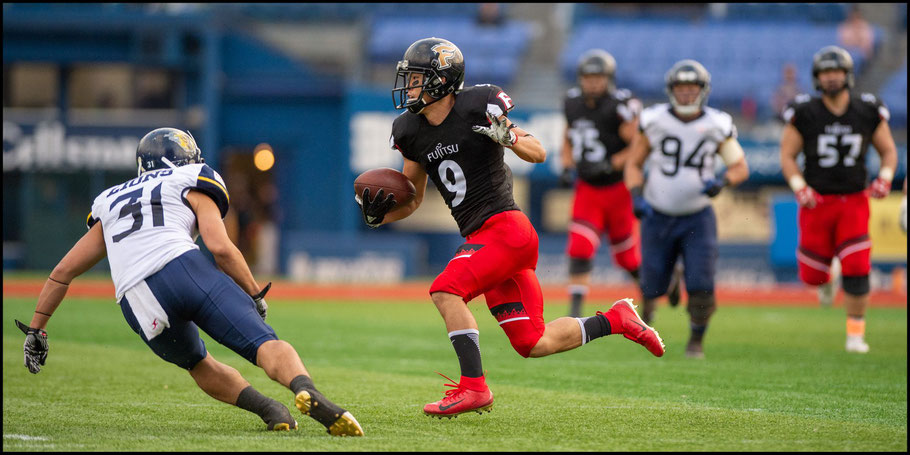 Several players had similar thoughts and said the area in behind IBM's D-Line could be the key battleground but not just in the passing game. 
'The D-Linemen gotta take up bodies. You can't let those big hogs climb up. Once they climb up to the linebackers, Nixon's gonna be one-on-one with a safety and I can honestly say safeties with that guy one-on-one? It's a scary thought.'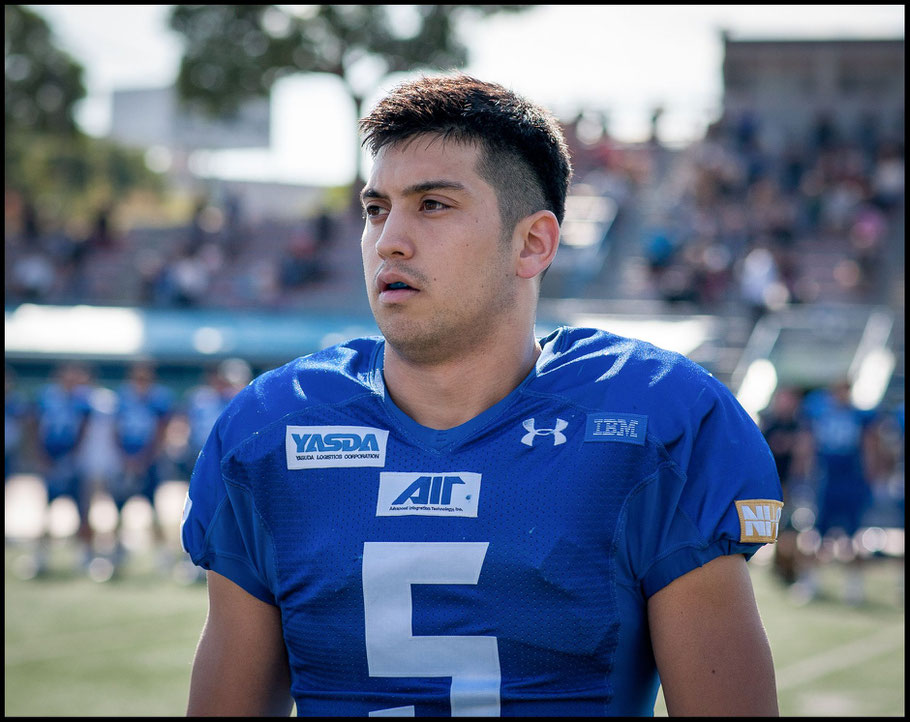 Another player though expressed confidence in what Big Blue's linebacking corps have been doing saying:
'I think with all the focus on the two American DL players sometimes the LB play gets overlooked. The LBs play very sound in their keys and gap responsibilities so this allows IBM to rush fast outside, like James Brooks is so good at doing, and trust that on delay runs and similar style runs the LB's will take anything that gets to the second level. 
That big front of IBM's has been increasingly effective and one player thinks it's because of a change in how the team has used their All-XLeague DE: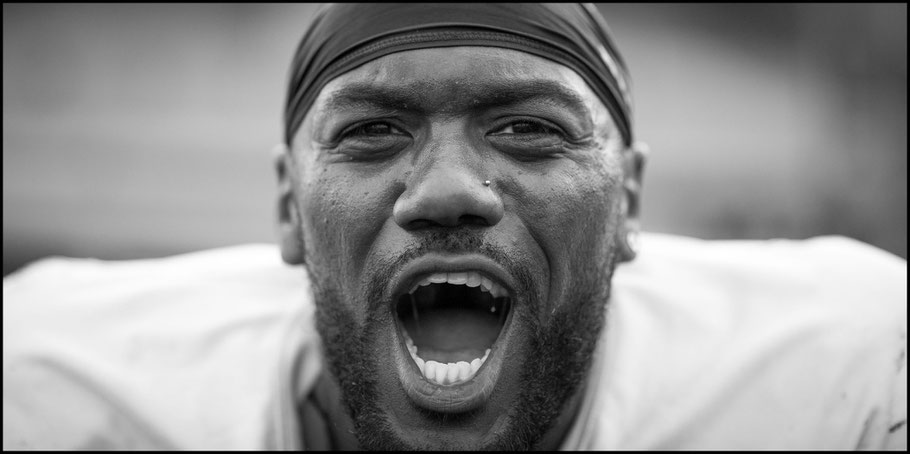 'In the past I don't think they were using Brooks in the right way. They would move him so much that, from my standpoint the guy could never get a rhythm.You're going from the edge, the next play you're up against the nose, the next play you're rushing the D-gap and the next series the same again. That's tough because you can't get a rhythm against one guy. I think (Defensive Coordinator) Thom Kaumeyer has done a good a good job of simplifying a lot of that.'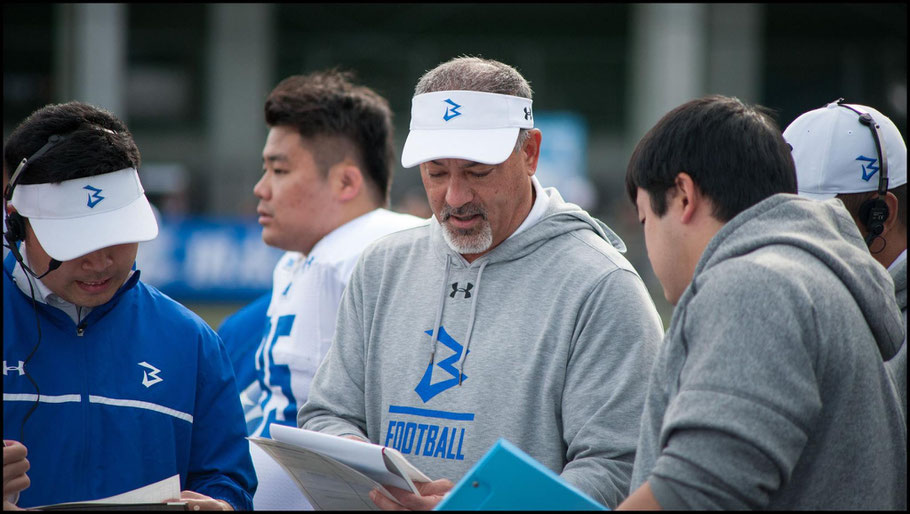 Kaumeyer came over to IBM after several years with Fujitsu and the former NFL DB and coach has made quite a few changes to his new team, especially in the defensive backfield.
Those changes met with one player's approval:
He's moved the personnel into the right places. That's what it all comes down to - mismatches. You gotta put the best guys in the best situations.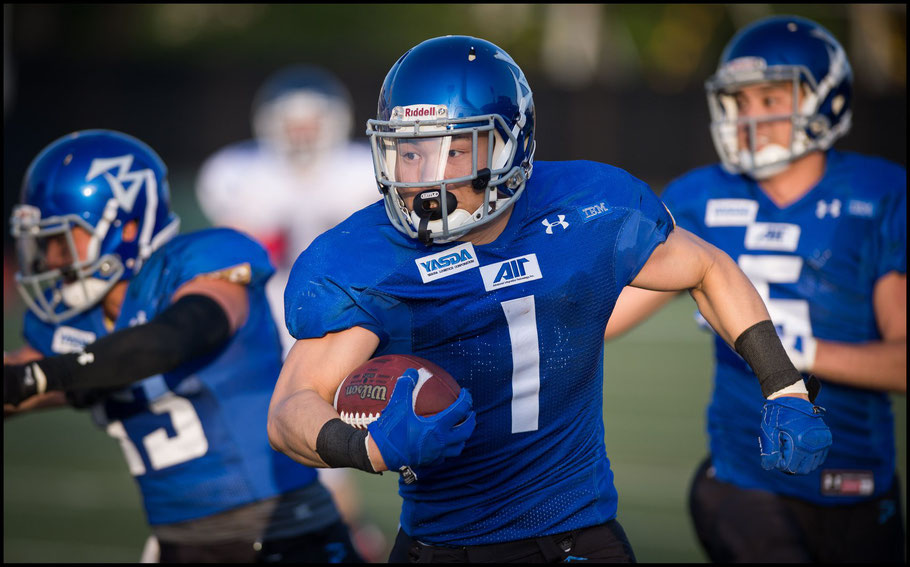 One area that often gets brought up with Fujitsu is the team's incredible strength in depth. Offensive Line Coach Keven Lightner said at the end of last year's championship that he had used all ten linemen at his disposal. Fujitsu's reserves would be automatic starters on most lines in the league, which gives them the ability to grind opponents down and keep rotating in fresh bodies. Incredibly three members of the line were voted by fellow players onto the XLeague Top 50 Players List earlier this year.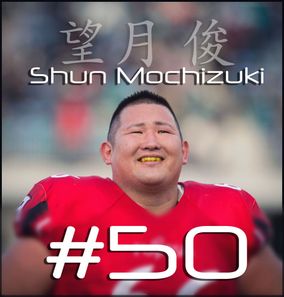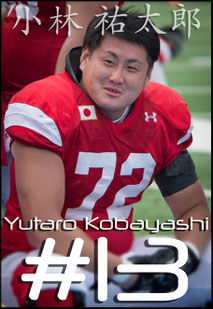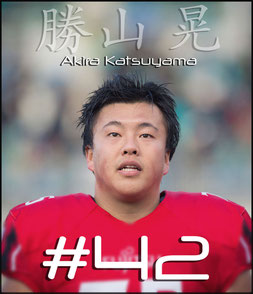 One player thinks that the pace of games between the two sides has played a role, saying: 
'Football can be a long game when played at a high tempo, and I think in the games that IBM has struggled to hold up with Fujitsu the last few years we can see that the depth of Fujitsu played a large role. The Frontiers were able to keep putting fresh players on the field and IBM just wasn't able to match that depth.'
The same player however doesn't agree with the argument that because of that Big Blue need to get ahead on the scoreboard quickly . 
'Well I would absolutely agree IBM cannot match Fujitsu's depth. But I don't this that IBM need a large lead to try to hold on to when they get tired, I think they just need to keep it close. What people sometimes forget to see is IBM is not a hurry-up tempo team all of the time. Kevin Craft has them playing with great urgency but they don't rush to snap it. IBM like to line up and look at you and them make adjustments from there. So I think if the game stays close late into the second half it might feed into IBM's momentum that their system is working. A close game always feeds the underdog not the front runner.'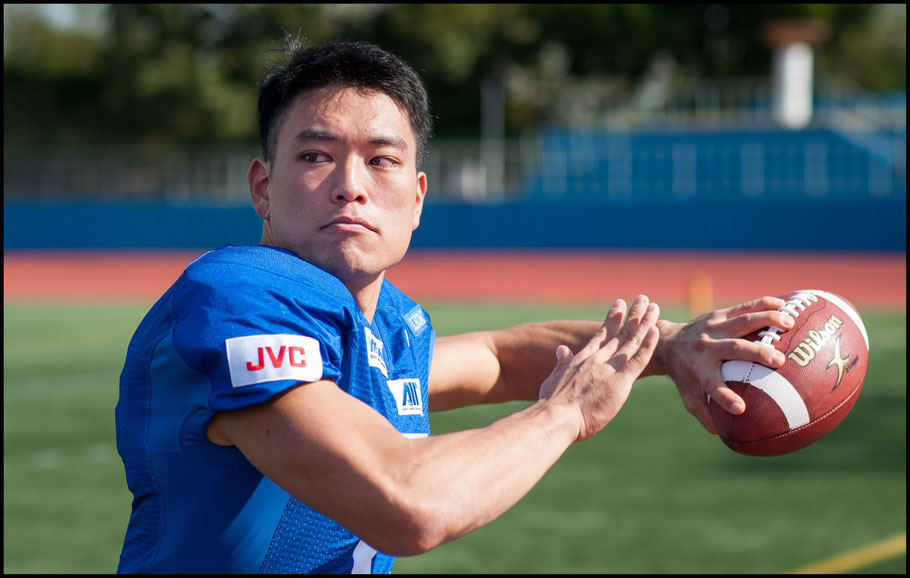 Stamina could become an issue on defense for Fujitsu as well. One aspect of Trashaun Nixon switching from LB to RB is his speed is missed on the edge. Frontiers chose a very different kind of player for his replacement. DL Joe Mathis improved as the year went on and his match fitness return after a while away from the game but he is still a much bigger player, and more in the mold of what IBM has up front. For one player there is a specific way that should be dealt with:
'If it's me? I'm making him move! I'm making that big guy chase the ball. I'm not giving him any time to chase my QB. I'm running away from him, I'm cutting him, I'm running away from AND cutting him. I'm gonna make him tired, and once I've got him tired? Boom! I'm going deep. I'm taking shots.
Not that the same player would test all part of Fujitsu's secondary.
I'm staying away from Al Rilwan Adeyemi. I mean I've got confidence but Adeyemi is a baller. You stay away from him. You frustrate him. I've got a lot of respect for that guy. He shuts down half the field you know.'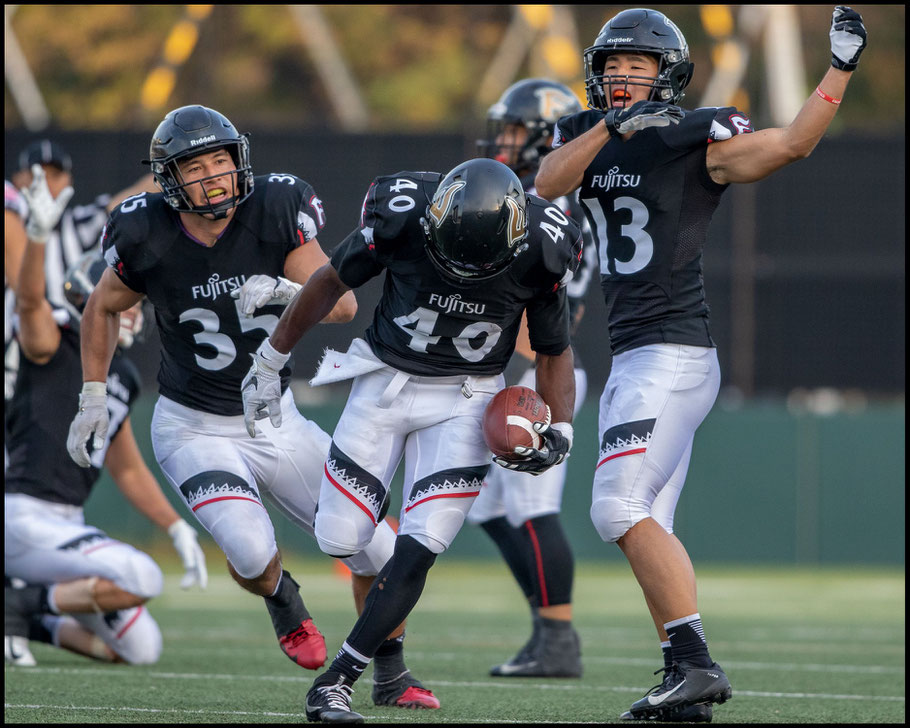 While Fujitsu are consistently excellent on both sides of the ball, at least one player sees areas that could be exploited.
'Fujitsu is strong at every position defensively, but they're especially stout up front. IBM knows this and will be prepared for it with their effective quick passing game. Fujitsu is quite predictable with their defenses against spread formations on first down so expect to see some intermediate to deep passing at the start of each series. Establishing a running game will be important to force Fujitsu to bring one of their safeties down. This should open things up for (TE) John Stanton down the seams.'
Third  phrase of course will also play a key role. IBM won't need reminding of that after last year'. One player thinks it could be the key area of the game.
I think the hidden aspect of this game will be special teams. If IBM can win in the kicking game they will have a chance. If they run down on kick offs and tackle well and make Fujitsu have to drive the whole field to score it is a big advantage for Big Blue. Conversely making smart choices in the return game to ensure that the offense has good starting field position could play a large role as well. 
Asked to sum up he said:
If IBM can play good early down defense and get Fujitsu off script and into 3rd and long situations where IBM can purely rush the passer like they want to do, they could be in a good situation at the end of the night. And to do this all they have to do is stop the league's leading rusher on first and second down, a tough task for anyone.