Lixil Deers 24 - 20 All Mitsubishi Lions
---
All Mitsubishi Lions put in the best performance of what has been a very impressive spring for the Hachioji-based side.
Lions outplayed powerhouse Lixil Deers for much of an absorbing contest at Fujitsu Stadium on Saturday; only giving up the deciding touchdown midway through the 4th quarter.
Even then All Mitsubishi had a chance to win it, marching down the field on a nine-play drive that brought them to the Lixil 25.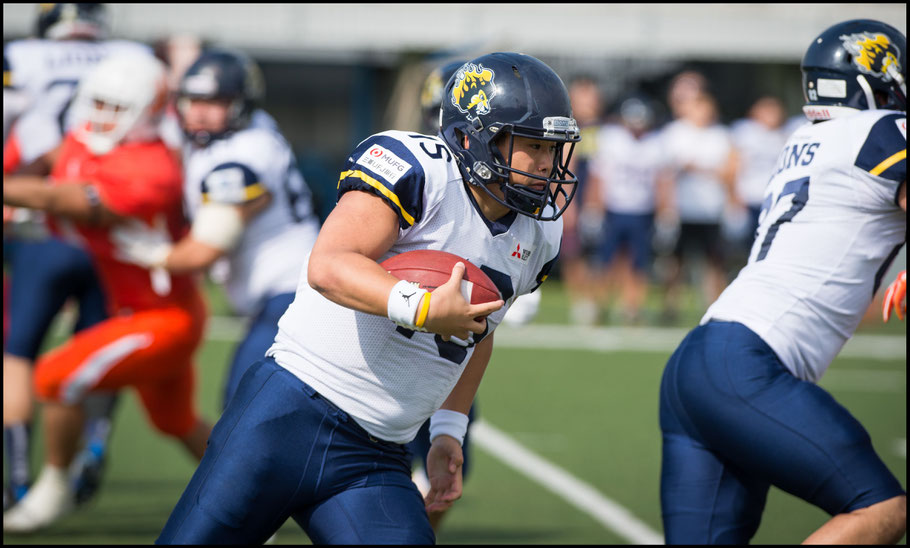 A botched snap on third down though left Lions with a 4th & 8 that they were unable to convert.
Deers ran out the clock and will be relived to have escaped becoming the latest Super 9 scalp for a lower division side - even if Lions are clearly a step above every other battle 9 team.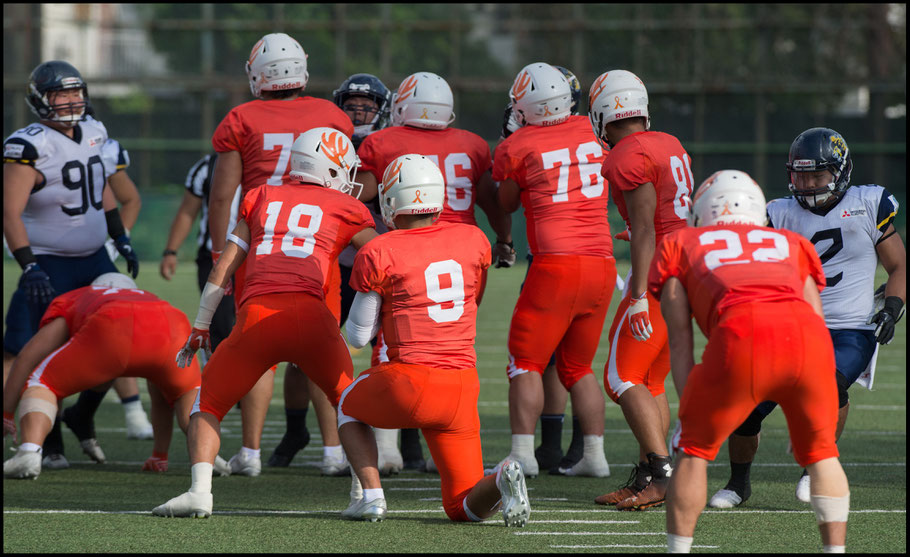 In their last five games All Mitsubishi have defeated Silver Star, run Deers close, hammered the Bulls and gone toe-to-toe with Panasonic Impulse & Nihon University. 
Right now they look like a team that could be ranked among the top six or seven sides in the nation.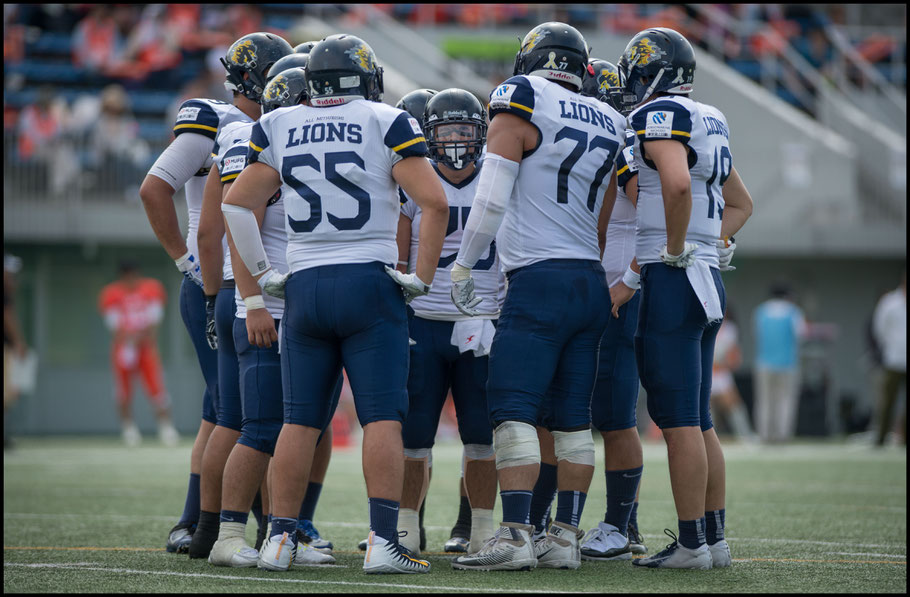 Against the speedy Deers defense, Lions employed a successful mixture of inside and outside runs, option plays and occasional deep balls.
RB Ryosuke Ogata continued his red-hot form. The XLeague's 'Pocket Hercules' scored two more TDs and gained 90 yards on 18 hard carries.
Ogata is only 165cms tall making him hard for defenders to locate behind the line. He is also solidly built and can gain yards after contact. The Meiji University man has a surprising burst as well and can take any carry to the house if he finds daylight.
Ogata isn't the only capable back on the team though. Seven Lions players in total combined for an outstanding 251 yards on 51 carries.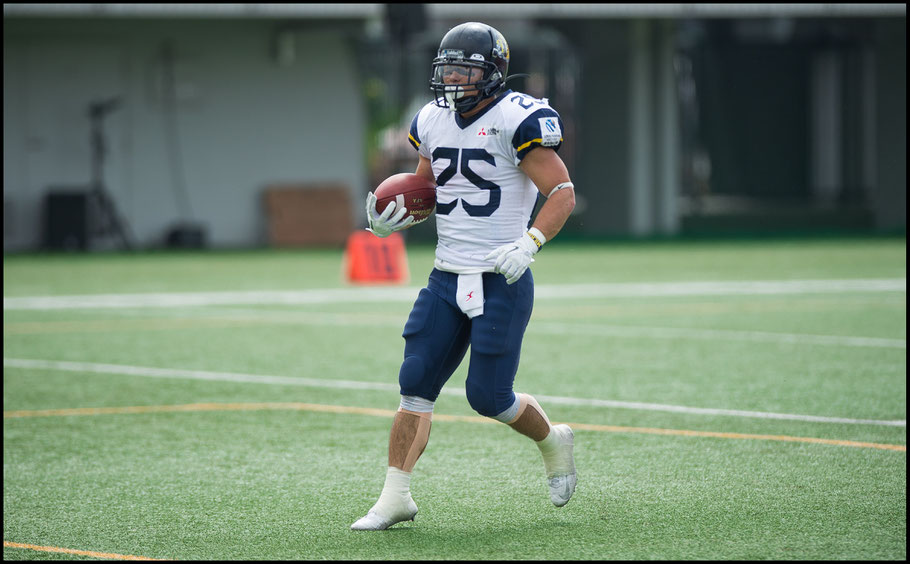 All Mitsubishi spread the ball around in the passing game too with eight different men catching a pass. Lions only totaled 114 yards though as they focused on the ground game and used the pass sparingly.
The team's biggest play of the day did come in the air however - Ryosuke Okutsu doing his best Odell Beckham Jr. impression with a one-handed 25-yard reception that set up an Ogata TD run.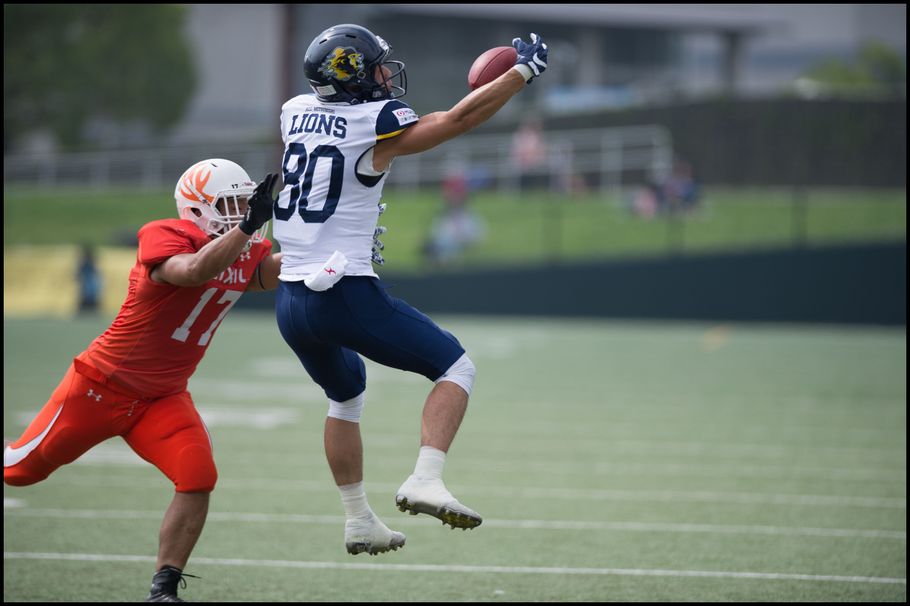 Lions showed the confidence they had in their offense by going for it and converting on 4th down in the second half. 
Their defense too showed up. While only credited with two passes defensed, the secondary had an excellent game limiting Deers to just 166 yards in the air.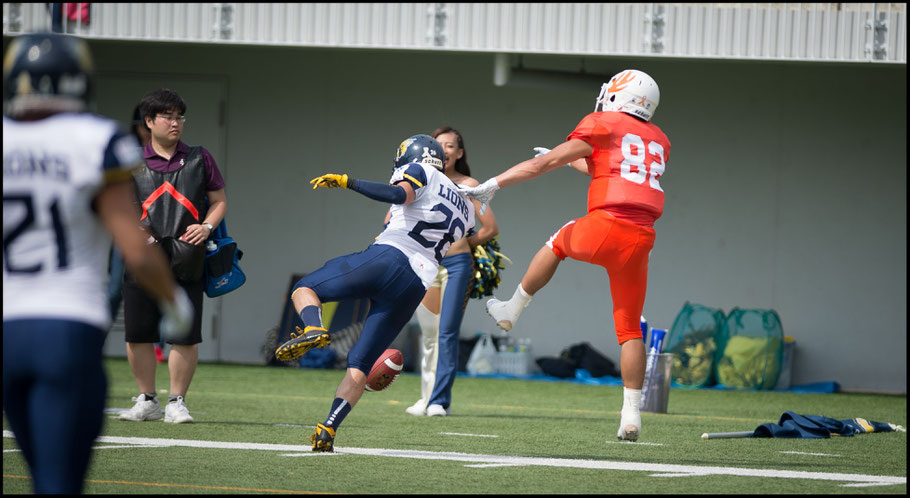 Lixil let's not forget are the team that routinely airs it out to score bunches of TDs in the fourth quarter. Holding them to just two passing touchdowns would be an impressive feat for any of the top sides never mind a Battle 9 team.
The one area that wasn't working for Lions was their kick coverage and that was their undoing in the end.
RB Yuki Shirakawa had 167 yards on three returns. The killer was a 97-yard kickoff return for a TD after Lions had just taken 12 plays to go the length of the field for a 20-10 lead.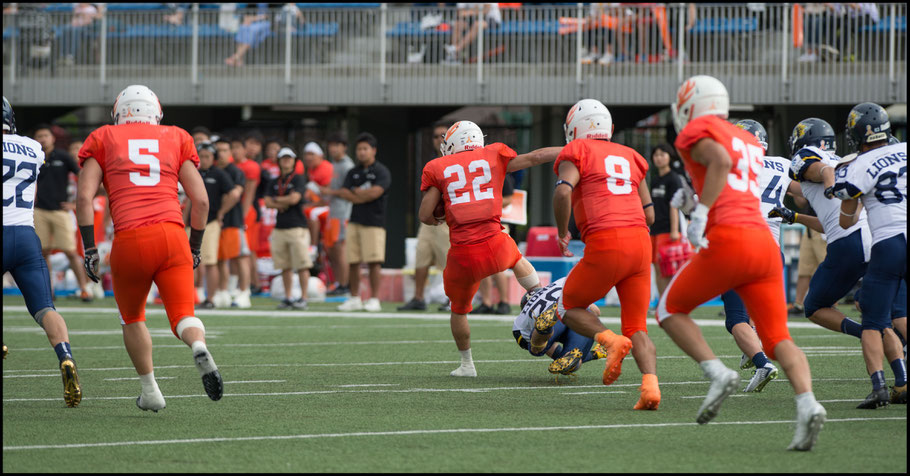 With All Mitsubishi almost certain to make the playoffs this year they are looking like a good bet to repeat their heroics of last season and are a serious threat to make the move up to the Super 9. 
Don't sleep on the Lions tonight.
 - John Gunning: May 19th 2018
---
---