Spring Frolics For Seagulls Again
---
Obic Captures 3rd Straight Pearl Bowl Title - Frontiers Suffer Serious Setback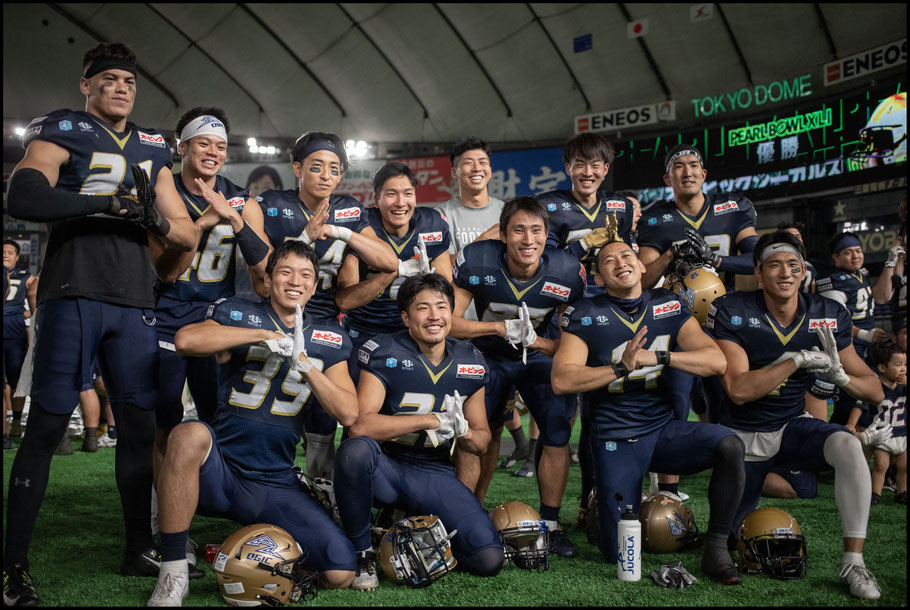 For the Obic Seagulls, it was business as usual. 
Another Pearl Bowl tournament, another championship. 
By becoming the first team in 25 years to win three spring tournaments in a row, the Narashino-based side also tied a record with eight titles overall in the competition for XLeague teams in eastern Japan.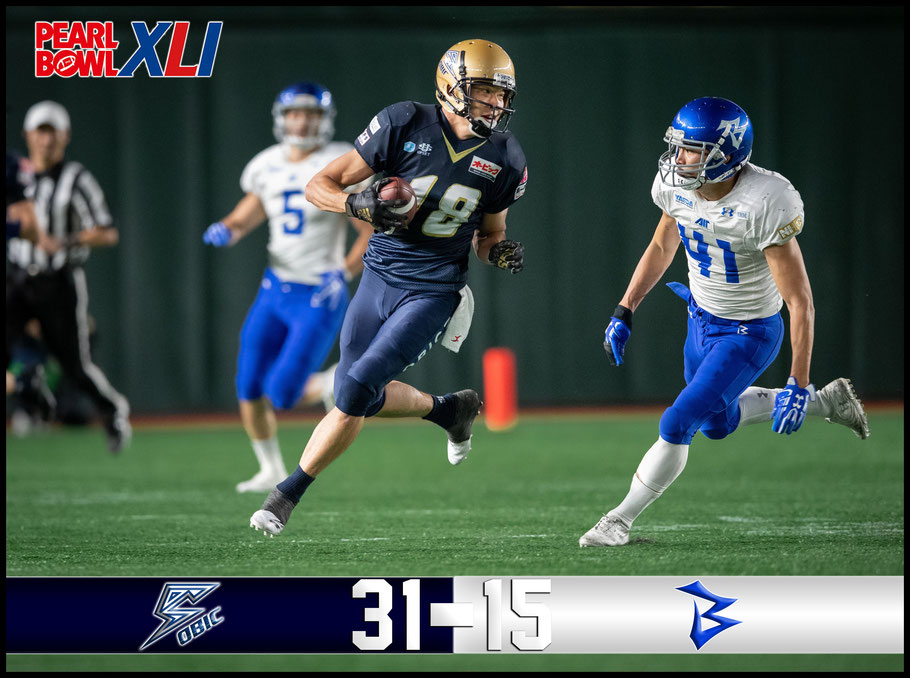 Stealing the spotlight in the final, where the Seagulls defeated the IBM Big Blue for the third straight year, was their ageless speedster Noriaki Kinoshita, who caught three touchdowns passes in the 31-15 victory before 12,936 at Tokyo Dome.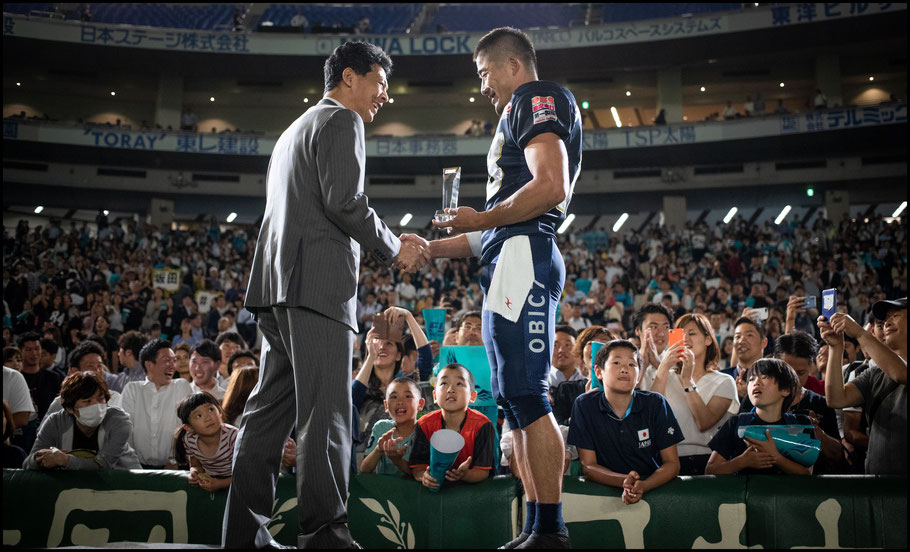 For the Fujitsu Frontiers, winners of the last three Japan X Bowls, there will be little pain in failing to end a 13-year title drought in the spring meet - something that has never really concerned them.
The Kawasaki based side suffered a massive blow however when record-breaking running back Trashaun Nixon, (last year's league and Japan X Bowl MVP)  tore his ACL in a game in which he never expected to be playing. The injury has ruled him out of the far more important fall season.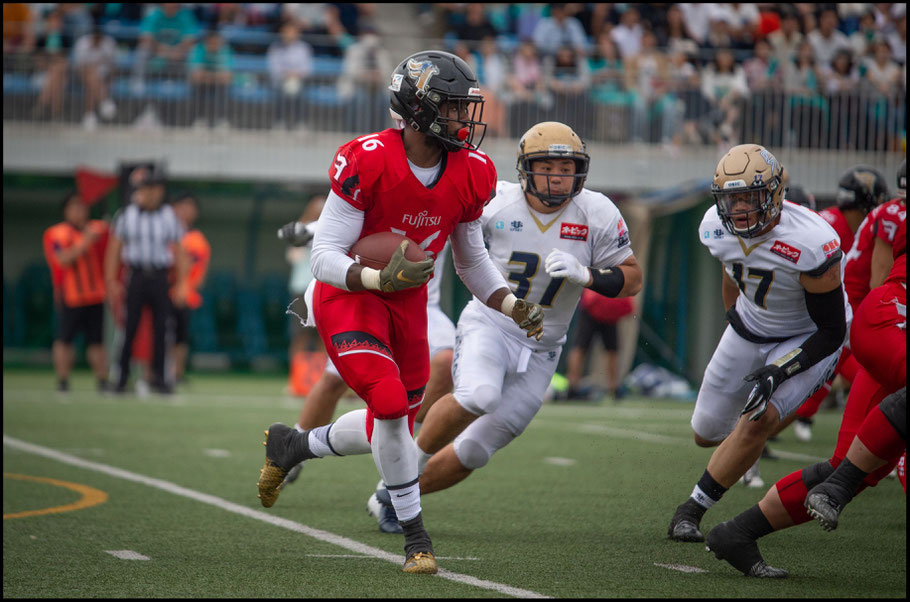 Each team approaches the Pearl Bowl differently, with their own aims and objectives. Some take it very seriously as a competition in itself, while for sides like Fujitsu, it is about giving new players as well as second and third stringers a chance to gain experience, with the starters having a few snaps, to get used to a new system or coach. In every case, it's about preparing for the fall, when it really counts.
"Realistically, I'm more about the progress of our team," said IBM QB / Head Coach Kevin Craft after the Big Blue squeaked past the Nojima Sagamihara Rise 40-33 in an overtime thriller in the semifinals. "It's nice to have another game in the spring, because you get a little more experience, you get to play in an exciting environment.
"But I want to make sure that we keep everyone on the team healthy. So I still want to work a lot of young guys in this game. I thought this was a good experience because it was a tough game. We're going to have tough games [in the fall], especially in the heat in the beginning of the season. So it's good preparation for that."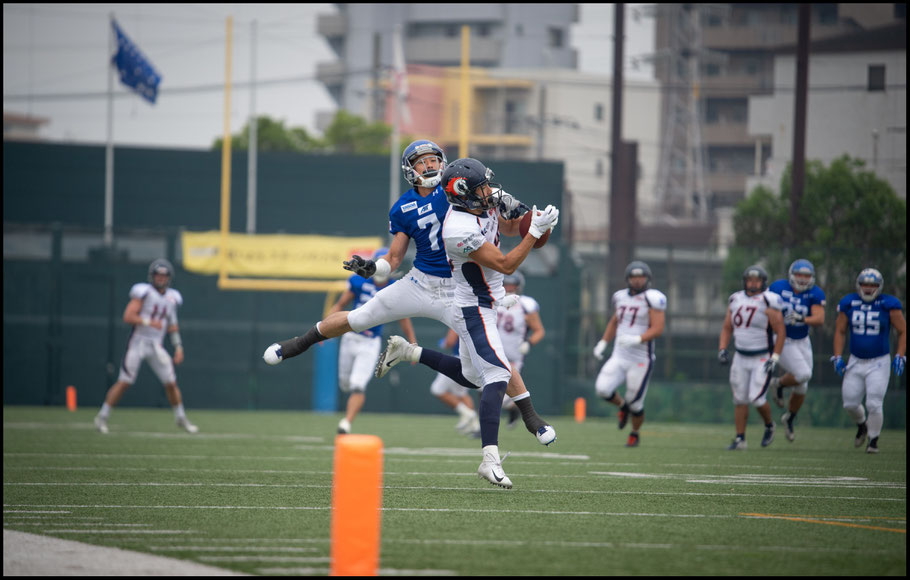 Regardless of the objectives, the fact remains that Obic put the best team out on the field in all four of its games and walked off with the championship trophy. If other teams want to diminish the accomplishment, that's fine with the Seagulls' players.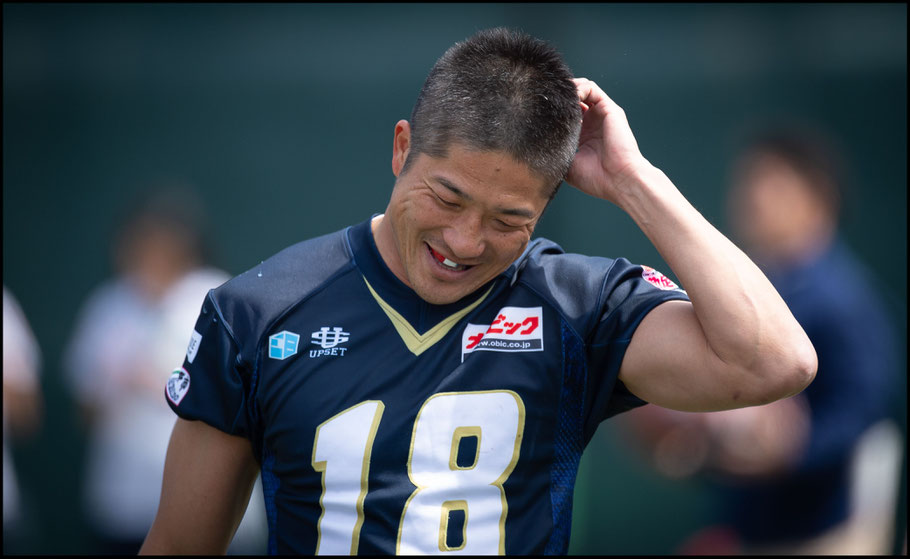 "As it connects with the fall, the Pearl Bowl is a big thing," said Obic's Kinoshita. "It becomes an indicator. Many fans came to watch, and it was good for our teammates to experience the tension of playing in a big game. It gives them an idea of the Japan X Bowl semifinals and final."
In the final, Kinoshita, at 36 the second-oldest player on the Seagulls' roster (linebacker Hitoshi Sakata is one month older) put on a highlight-reel performance to earn his third Pearl Bowl MVP award.
 The former Ritsumeikan University Panther caught six passes for 170 yards, including touchdown receptions of four, 66 and 70 yards. The final one in particular showcase the skills that earned him time in the Atlanta Falcons training camp and notoriety in NFL Europe.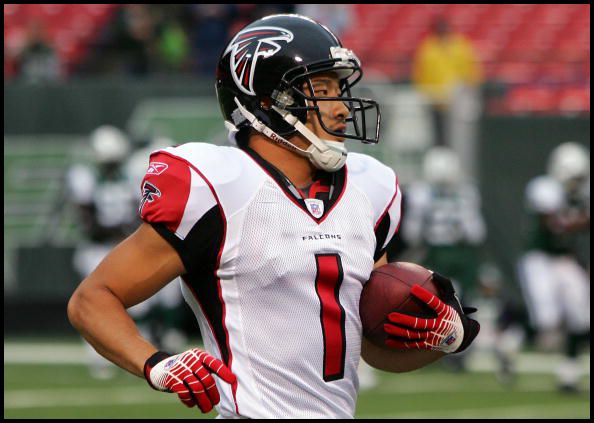 Taking an innocuous flare pass from second-year quarterback Skyler Howard, Kinoshita found a gap and outraced everyone to the end zone.
 "I only ran as fast as I could straight ahead," Kinoshita said. "I didn't need to cut back. I think I showed that the old man can still run."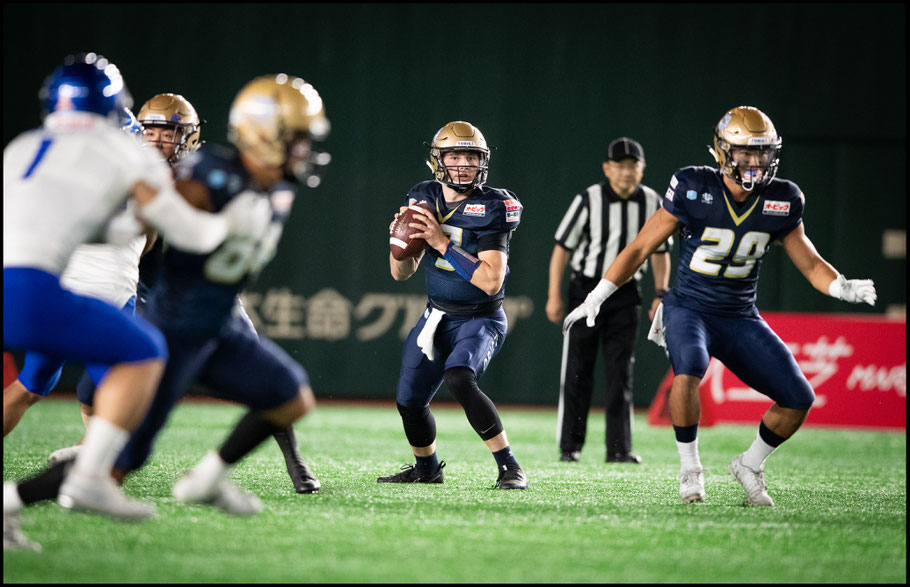 Howard, MVP of the 2018 final, completed 11 of 15 passes for 273 yards and all three touchdowns to Kinoshita. They could have had a fourth, but one pass to Kinoshita in full stride in the end zone bounced off his fingertips.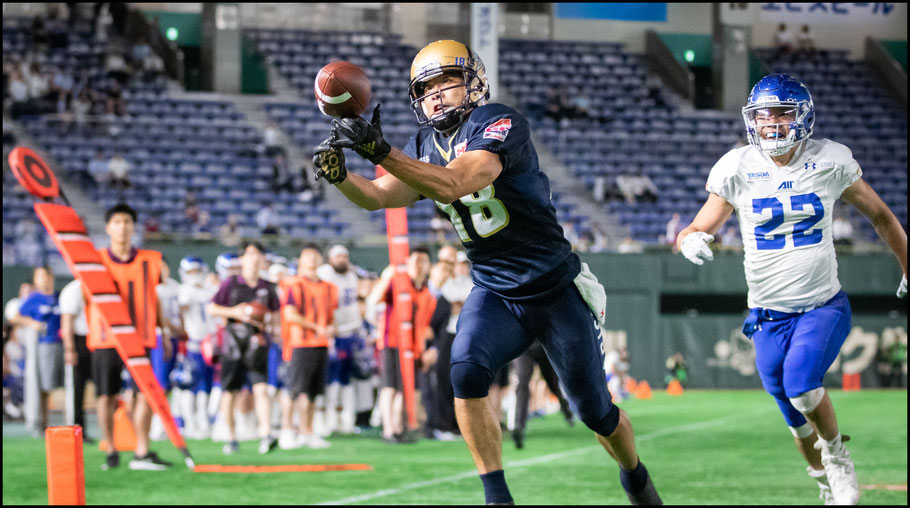 "He's so savvy, he knows the game, and he knows the angles, and he's going to get the job done," Howard said of Kinoshita. "I've learned so much from him, and I'm still learning, just because of all of his experiences of playing in other countries. The difficulties that come, language and everything, he understands. We talk a lot."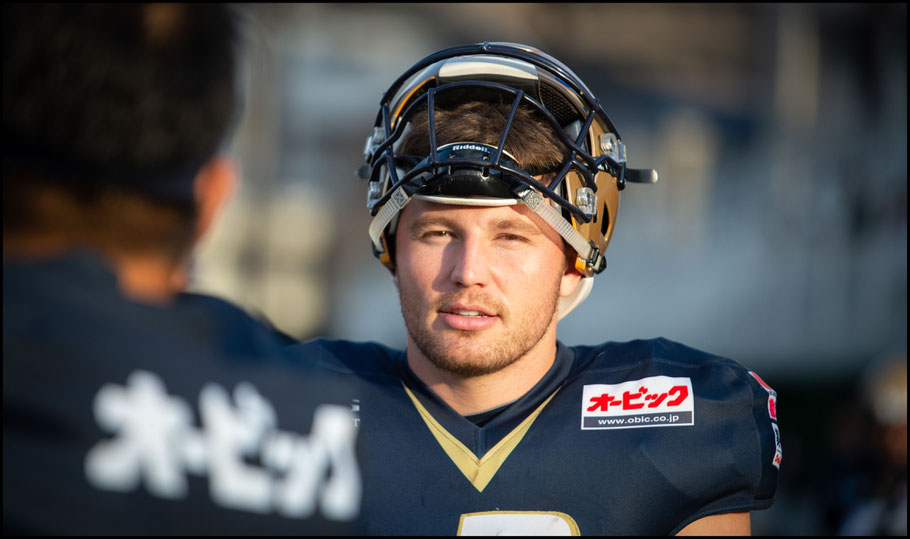 ---
Double Blow For The Frontiers
---
In the semifinals, Howard completed 17 of 23 passes for 274 yards and two touchdowns, and Takatoshi Hoshino kicked four field goals as Obic pulled away in the second half to oust the Frontiers 35-24 at Fujitsu Stadium Kawasaki.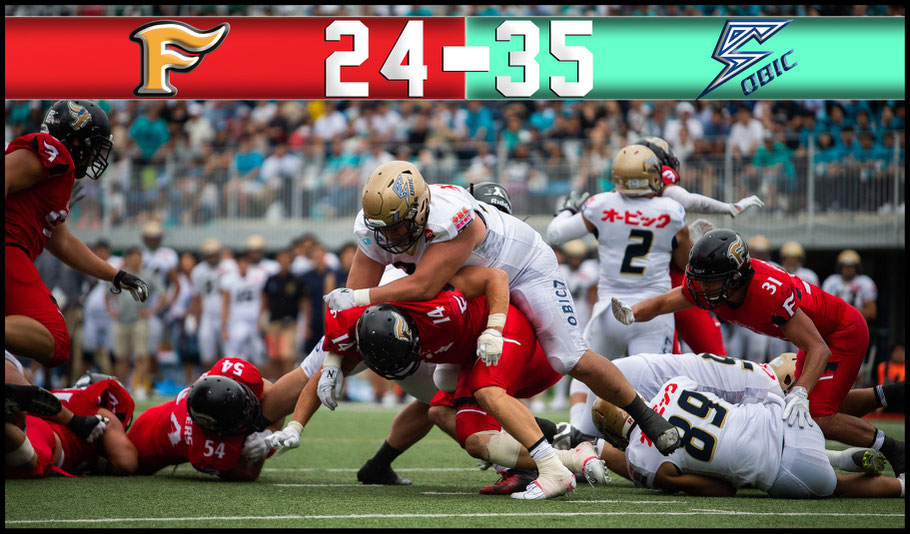 "It's the Pearl Bowl tournament, so we're just trying to get guys reps, get guys in there," Howard said. "But it's always good no matter what, when you step on the field to come out with a 'W'.
 "That means you executed your game plan, you had your Xs and Os in place and your guys understood it and did it. So that's what you want to see in a football game, that's what makes it fun."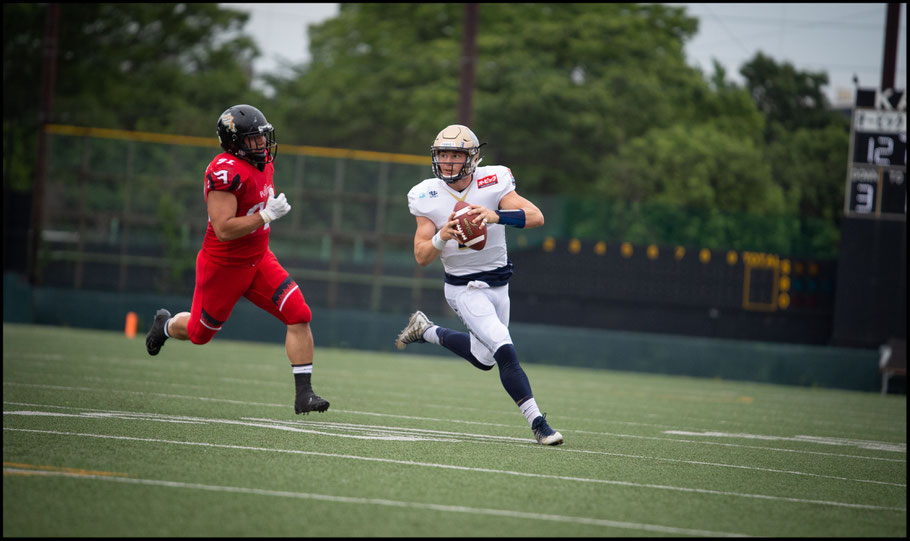 Fujitsu quarterback Michael Birdsong said it was encouraging that the Frontiers were able to come back and tie that semifinal game in the third quarter after falling behind 15-0.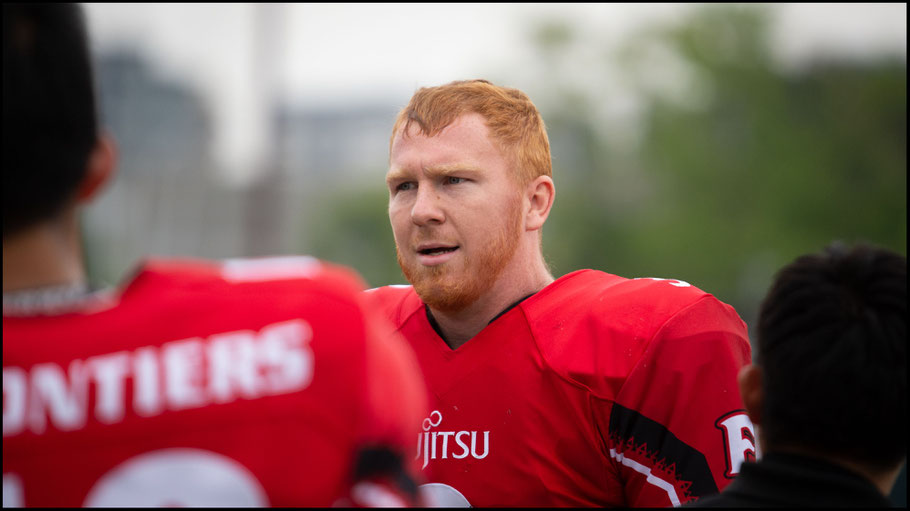 "I was glad to see that we got back in the game, and then from there, there was just one or two things that could have gone [our way] that would have really changed the direction of the game," said Birdsong, who was 8 of 16 for 135 yards with one touchdown and one interception.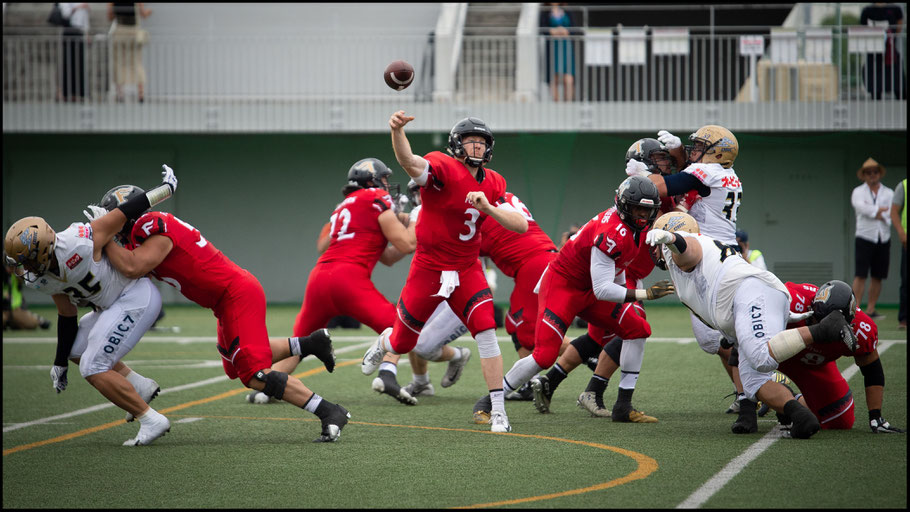 The Frontiers' whole year changed direction late in the second quarter, when Trashaun Nixon limped off after a 17-yard gain. 
Nixon, who set the league single-season rushing mark in 2018 after converting from linebacker, had arrived late for spring camp and wasn't even in Japan at the time of Fujitsu's opening group game in the Pearl Bowl.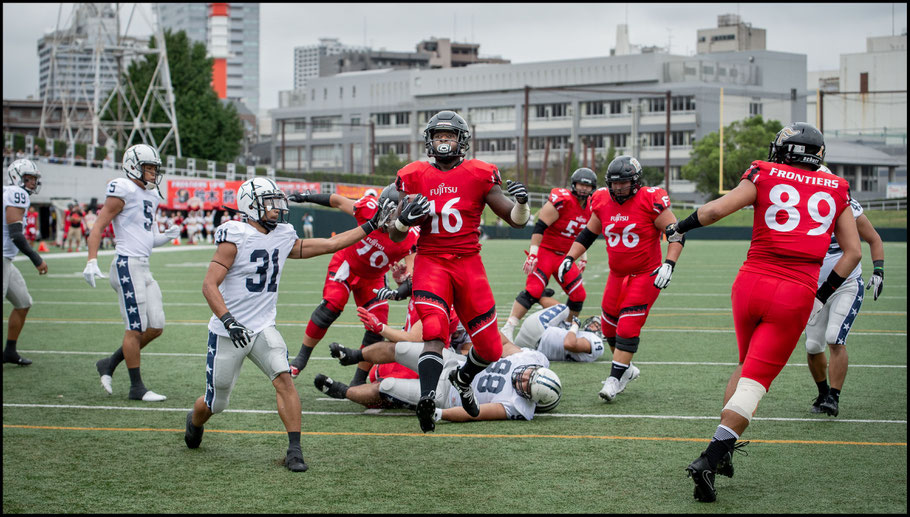 But injuries had left the team shy of running backs, forcing new head coach Yo Yamamoto to use him against Obic. Nixon was diagnosed with a torn ACL and would undergo season-ending surgery a few weeks later.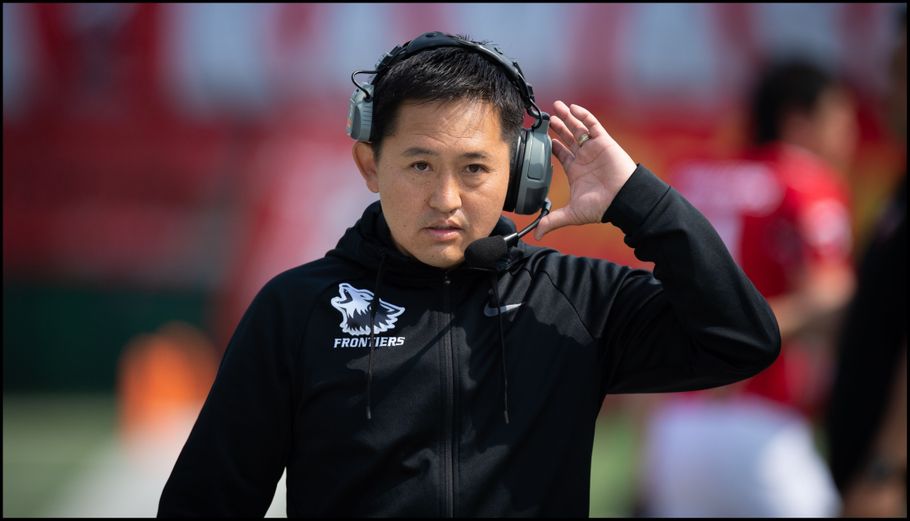 On a positive note, Fujitsu got a good look at their newcomers, most notably highly touted rookie wide receivers Riki Matsui and Shunya Kotsusa. In three games, Matsui, out of Kwansei Gakuin University, caught 11 passes for 124 yards and a touchdown, while Hosei University's Kotsusa had nine receptions for 75 yards and two scores.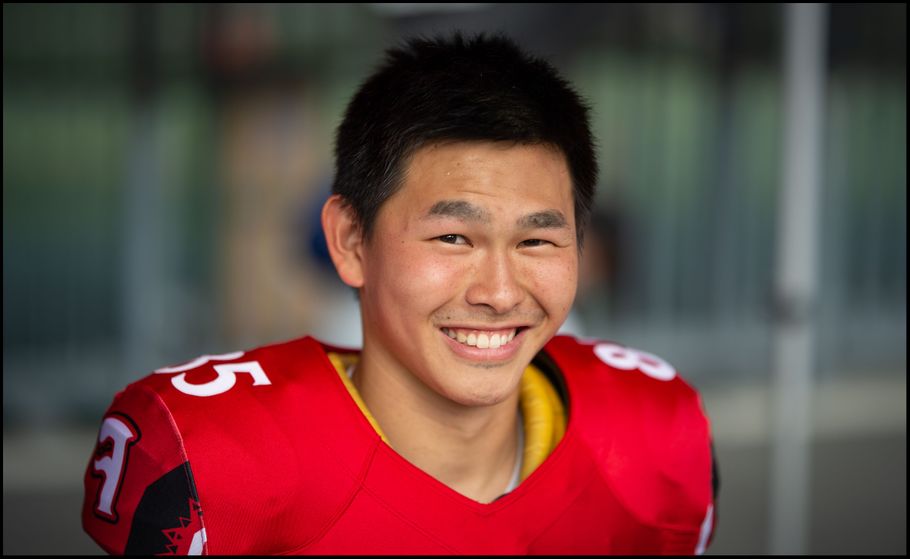 ---
IBM Bests Nojima at Semifinal Stage Again
---
The other semifinal was a much more open affair, with IBM denying Nojima a first-ever trip to the Pearl Bowl final when Craft threw a 2-yard touchdown pass to John Stanton in the second tiebreaker and the IBM defense held on the Rise's final possession.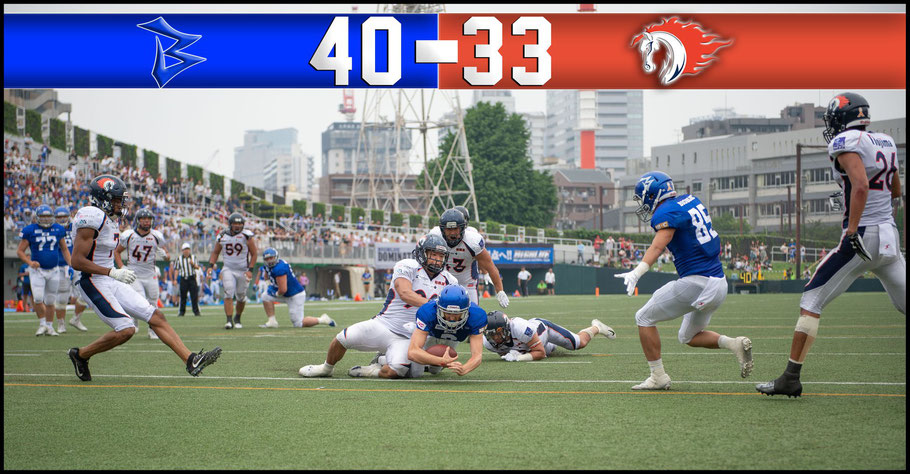 It marked the seventh straight year that Nojima, which sent the game into overtime on Kenta Suzuki's 29-yard field as time expired, fell at the semifinal stage. The loss to IBM last year also came in overtime.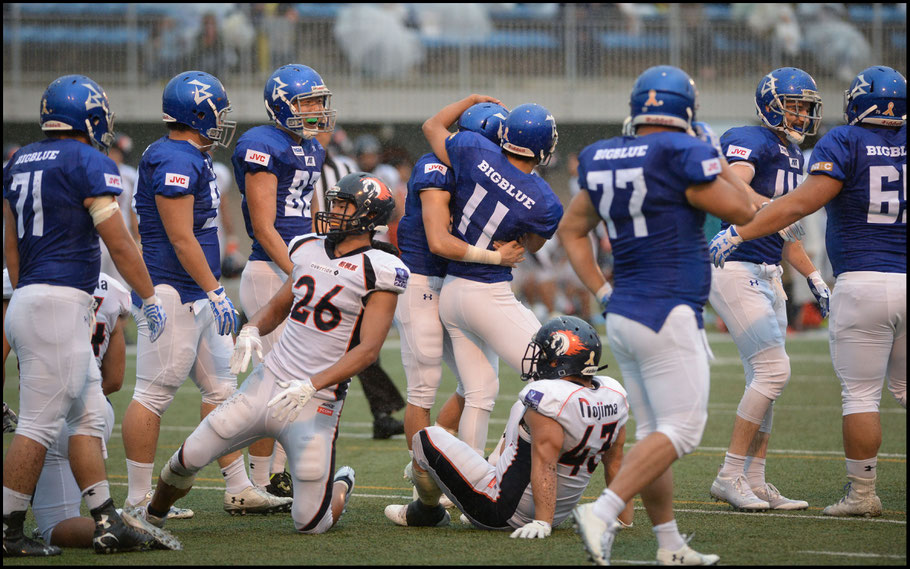 Craft, who completed 19 of 31 passes for 260 yards and two touchdowns with an interception, scored on an 8-yard run to give IBM a 26-23 lead with 1:41 left in regulation.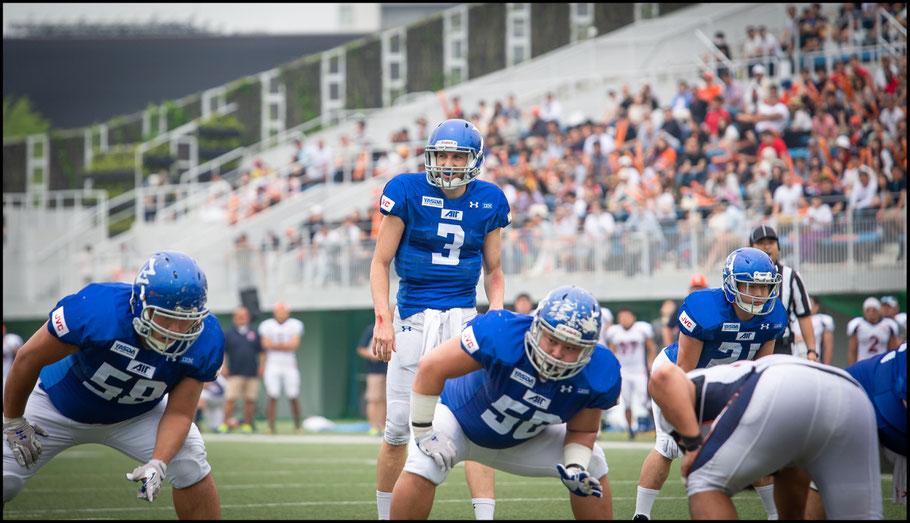 In overtime, both teams scored on 4th-down gambles on their first possessions, with the kickers converting the point-afters to send it to a second round.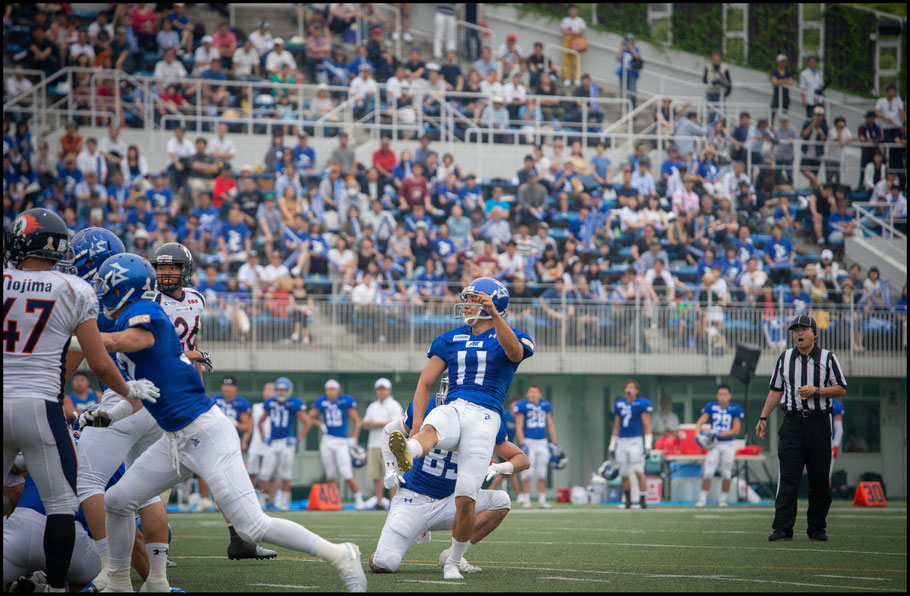 It was another 4th-down play that saved IBM in the second tiebreaker. On 4th-and-2 at the 6, Yuki Masamoto, who handled most of the quarterbacking duties, gained 4 yards on a quarterback draw. Craft came in - he later revealed it was because Masamoto lost his shoe on the previous play - and after an incomplete pass, connected with Stanton just inside the goal line.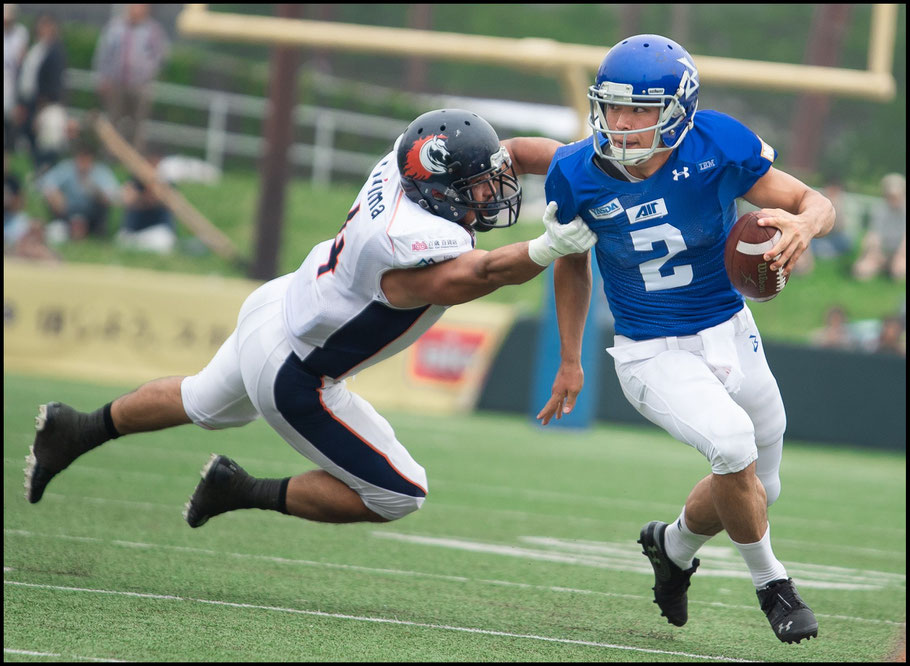 "First of all, that game last year was an overtime game; we knew it was going to be a tough game," Craft said. "It was 4th-and-2 and we were going to kick it. And we just went, screw it, let's just go for it. Let's just put the pressure on them and go for the win. Let's not keep pushing this game into overtime. We just wanted to be aggressive."
---
Shutouts Common In Early Games
---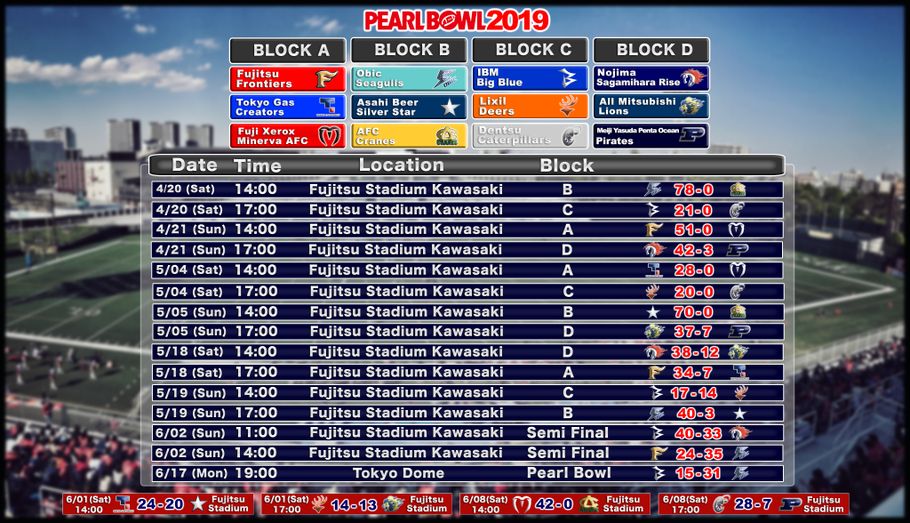 In the group stage (12 teams divided into four groups, with the top side in each pool advancing to the semifinals) aggressiveness was not what stood out. Disparity did. Of the 12 games, six ended in shutouts, and no losing team scored more than 14 points.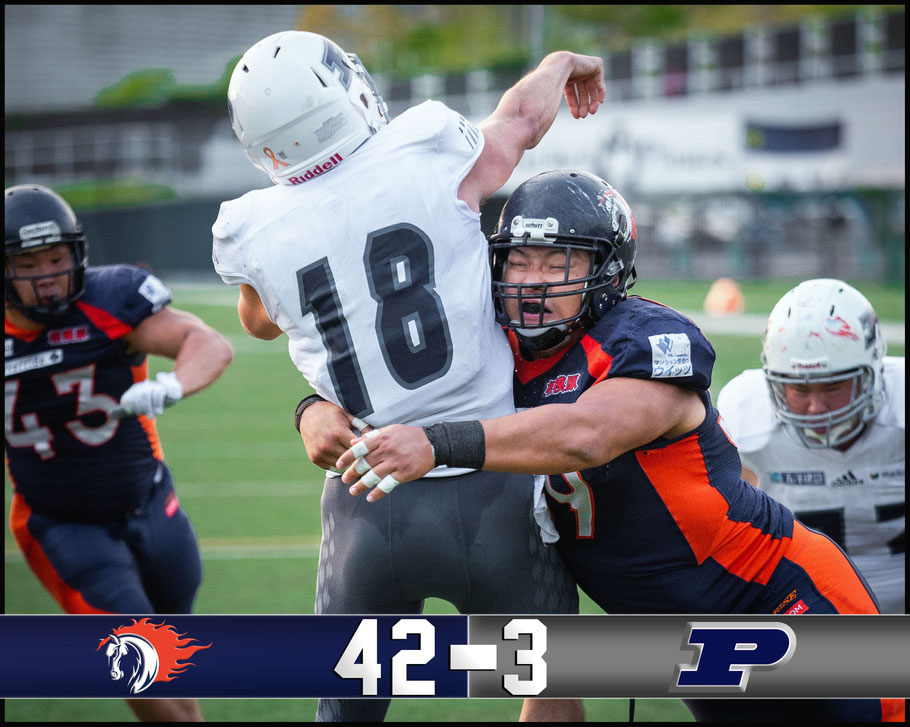 In the opening round of games, when Obic, IBM, Fujitsu and Nojima each faced the third-seeded team in their respective group, the Big Four combined to outscore their overmatched opponents 197-3 (the Meiji Yasuda Penta Ocean Pirates managed a field goal in a 42-3 loss to Nojima), even with the "mercy rule" that allows for a running clock in later quarters if the gap in the score is too big.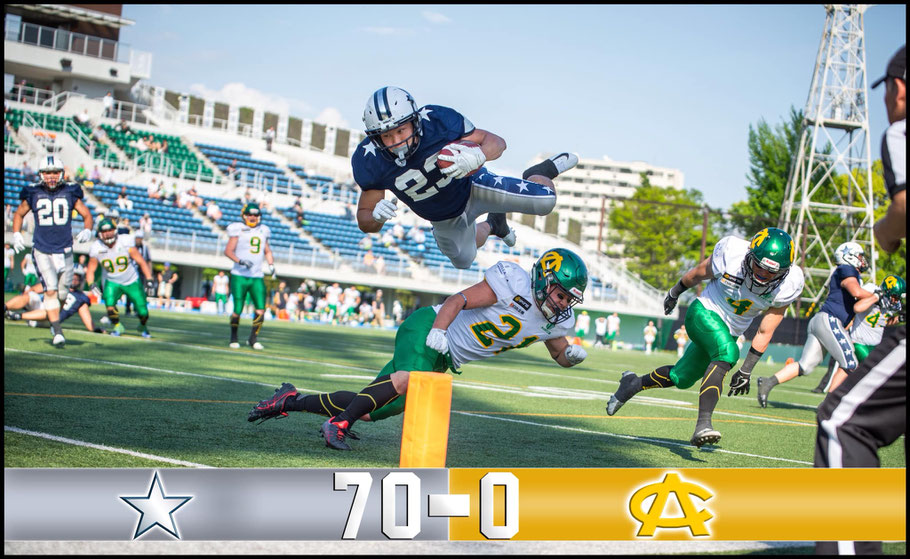 While the outcomes were preordained, there were a few exciting moments, such as when Obic's Kinoshita returned the opening kickoff of the tournament 94 yards for a touchdown to start the Seagulls' 78-0 rout of the AFC Cranes.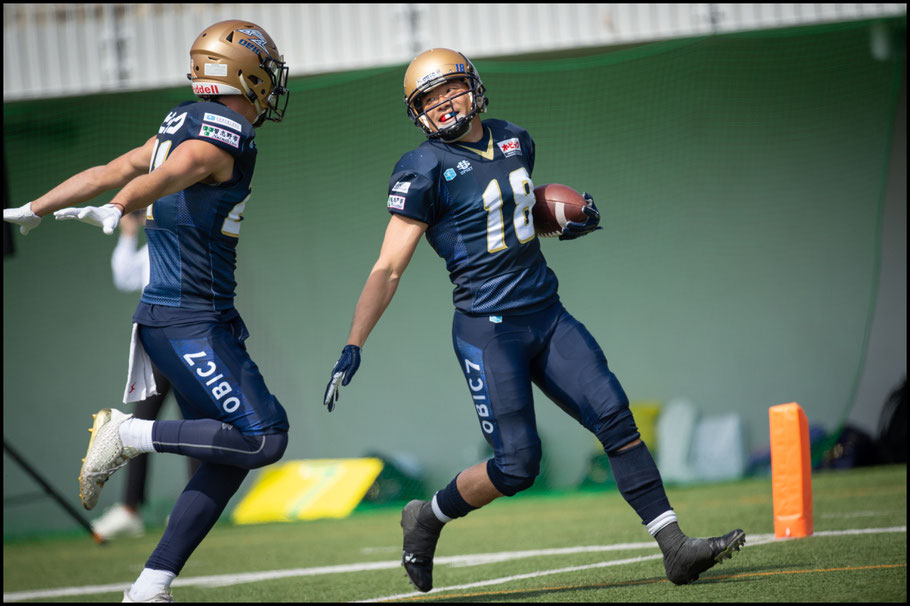 The following day, Fujitsu Frontiers cornerback Al-Rilwan Adeyemi - an All XLeague selection in each of the six years he has been in Japan - intercepted passes on consecutive series against the AFC Fuji Xerox Minerva, taking the second back 63 yards for a touchdown. Fujitsu rolled to a 51-0 victory in that game.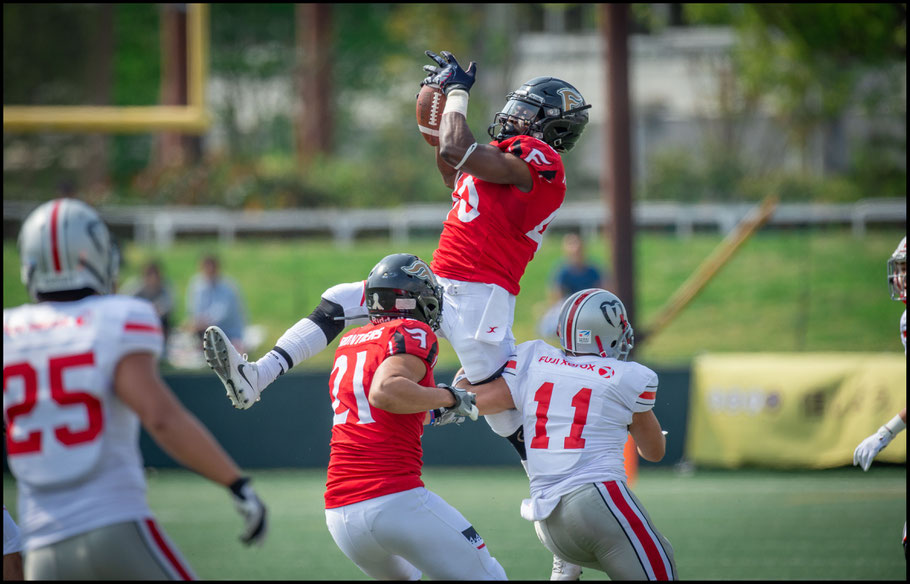 ---
The Big Blue and Deers Bring the Excitement Once Again
---
Of the four semifinalists, only IBM had a real fight on its hands getting to that stage, as the Big Blue faced former champion the Lixil Deers in their group.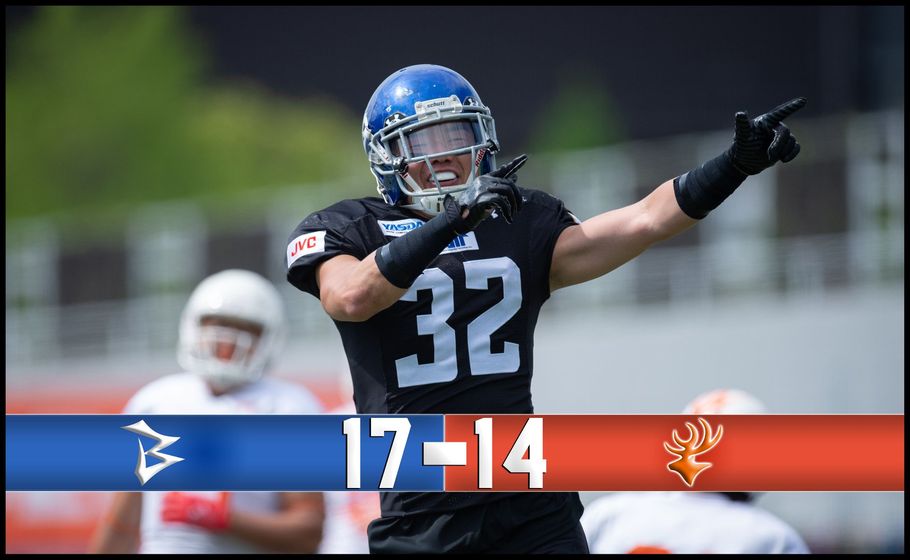 While Lixil is a shadow of its former self with a large player turnover and new head coach, it managed to push IBM to the limit in the only close game of the preliminary round.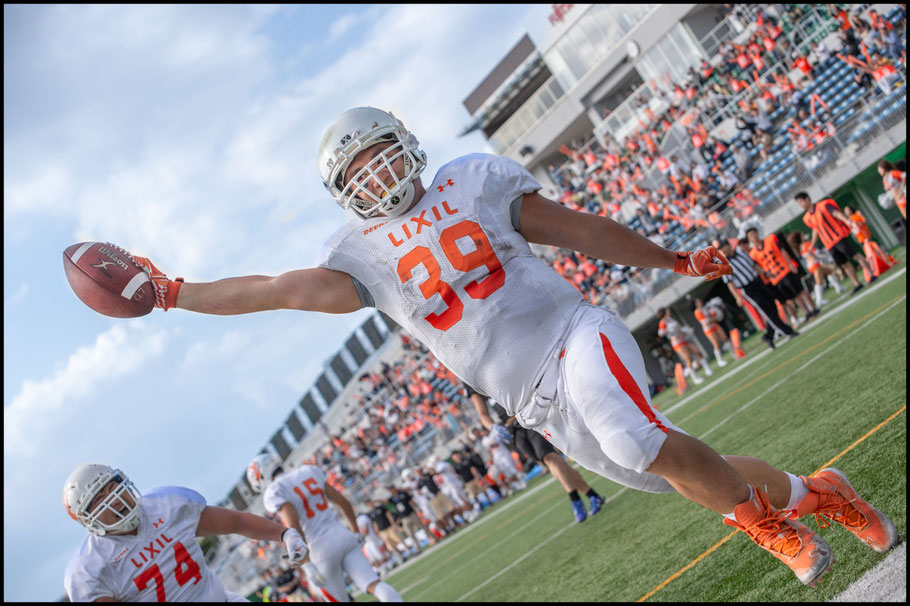 Going for it on 4th-and-3, IBM's Masamoto threw a 12-yard touchdown pass to Stanton with 3:30 left in that game, and the Big Blue held on to defeat the gutsy Deers 17-14. Both of IBM's touchdowns came in the fourth quarter.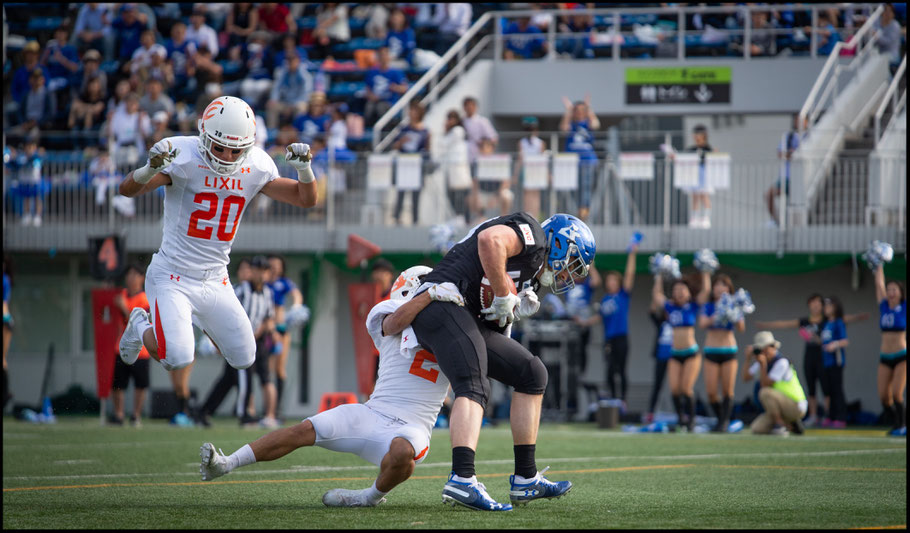 "That's a good team, a team that's beat our team in the past, a number of times," Craft said after the game. "They do things well, they're coached well, they have good players. There's nothing that really jumps out about the game to me, in terms of surprise."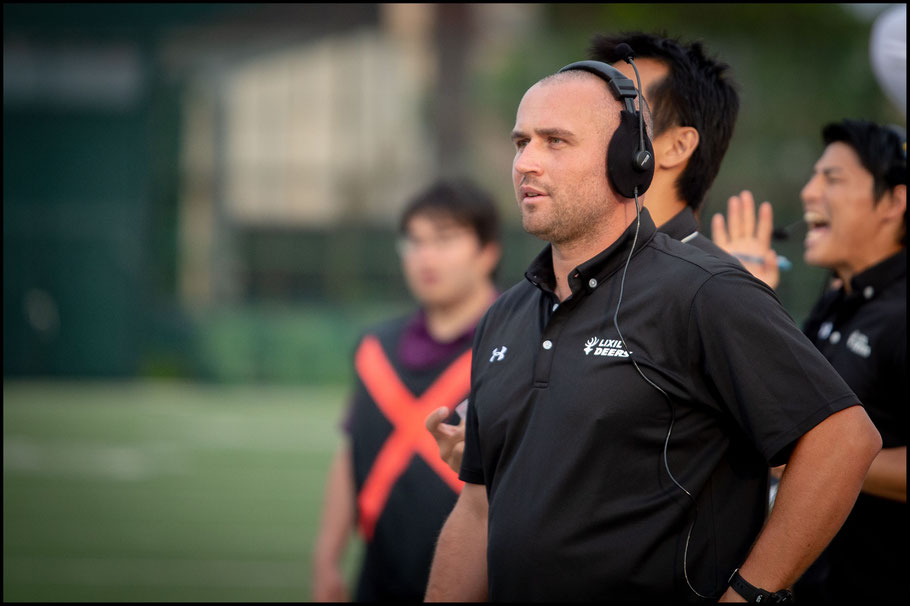 Worth noting was the performance of the other team in their group, the Dentsu Caterpillars, a side that only last year reached the second tier of the league. After losing to IBM by a respectable 21-0 score, the Caterpillars fell to Lixil 20-0 in a game in which they trailed just 7-0 at halftime. 
---
- Ken Marantz: August 14, 2019