---
Globetrotting QB Niznak Reaches Main Destination With Asahi Soft Drinks Challengers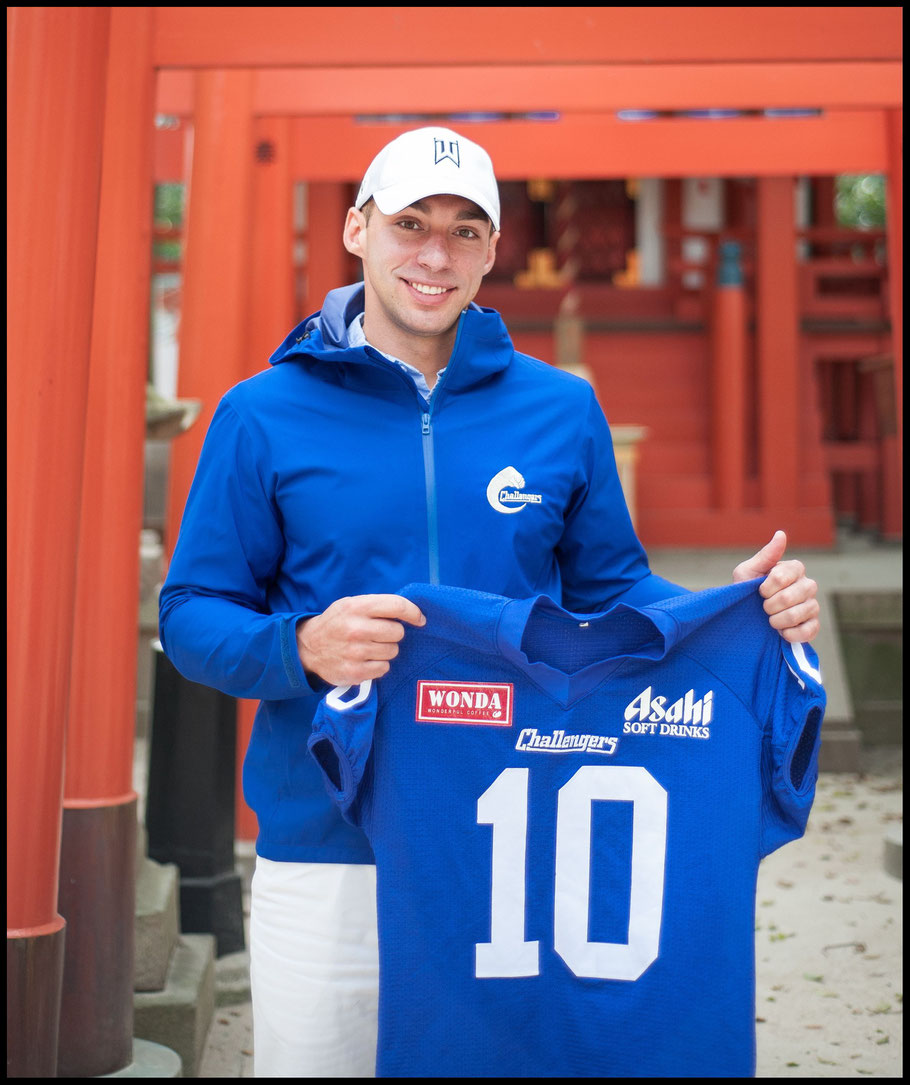 When Alex Niznak eventually takes the field as the Asahi Soft Drinks Challengers' new quarterback, he will not only be playing on a fourth team in a fourth country in less than two years, it will be on a fourth continent.
Talk about a well-traveled athlete.
Following his final season of college football in the U.S. in the fall of 2015, Niznak played successive seasons in Sweden and Brazil. Through all the globetrotting though his first choice of destination was always Japan, and after missing out on one team, he has landed with the Challengers and hit the ground running.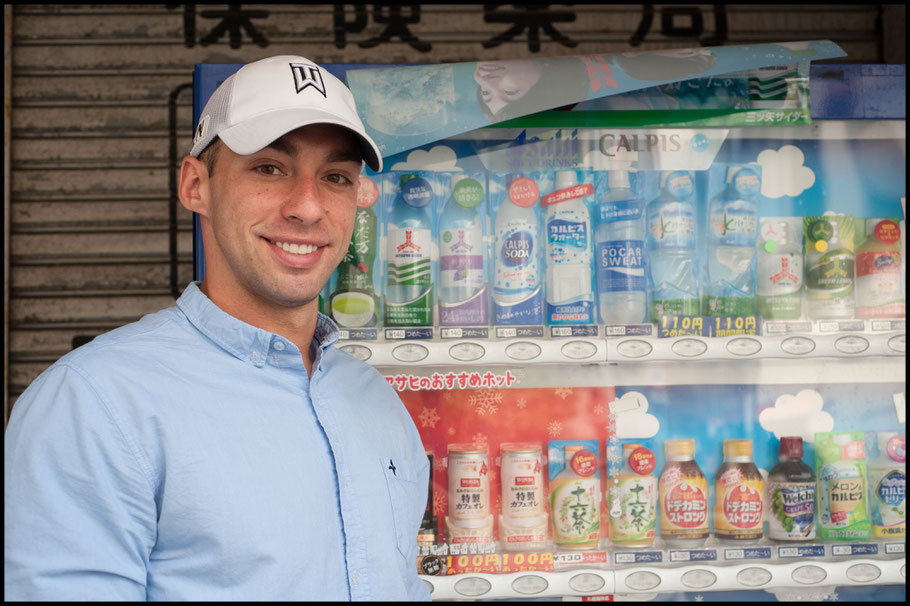 "It was kind of a situation where, when I sat down at the end of the year, I was looking for a way to get back to Japan," Niznak said in an interview with Inside Sport. "I did a lot of networking and reaching out to people I knew or were connected with the league through other people that I knew.
"Asahi was a situation where they were looking at the same time I was looking. In a league where there are only so many openings, and there's only so many people looking for this position, it just worked out that we were both looking at the same time."
The 24-year-old Niznak had come to Japan the previous year at the invitation of the Obic Seagulls to try out for the job that eventually went to Jerry Neuheisel of UCLA. Neuheisel left after one season to pursue a coaching career in the States, but by then, Niznak was already firming up his deal with Asahi Soft Drinks. Obic ended up signing Ikaika Woolsey of Hawaii University. "It worked out for both of us," Niznak says.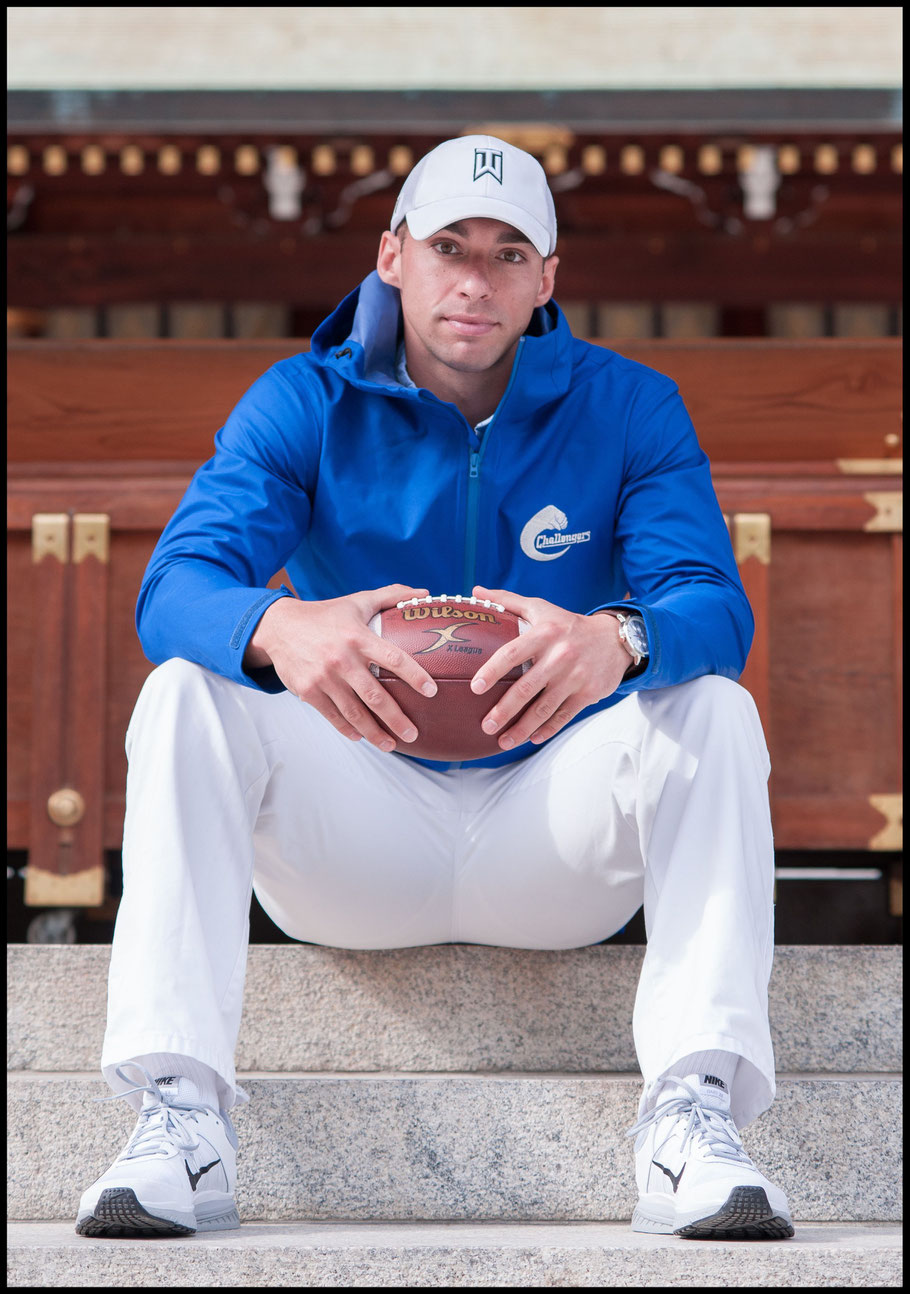 Niznak, who at this point appears to be the lone American player on the roster of a team that had three last season, says that his adjustment is going well despite the obvious language barrier. Part of the reason, he points out, is that the route he took to Japan was different from most of the American quarterbacks who have preceded him, which he feels makes him more adaptable.
"For me to come here to Japan and have to...meet a new team and new organization and new culture and new language, that's the third time I've done that in a year," he says. "I've learned to be very flexible. I think the greatest advice I got about playing international football is you need to be very confident, and be comfortable being uncomfortable.
"It's true, it's great advice. But at the same time, I give [the team] all the credit in the world. They've done the best they can to keep me informed and give me things that I need in English. The rest of it I ask a lot of questions, and my Japanese needs to get better really quickly."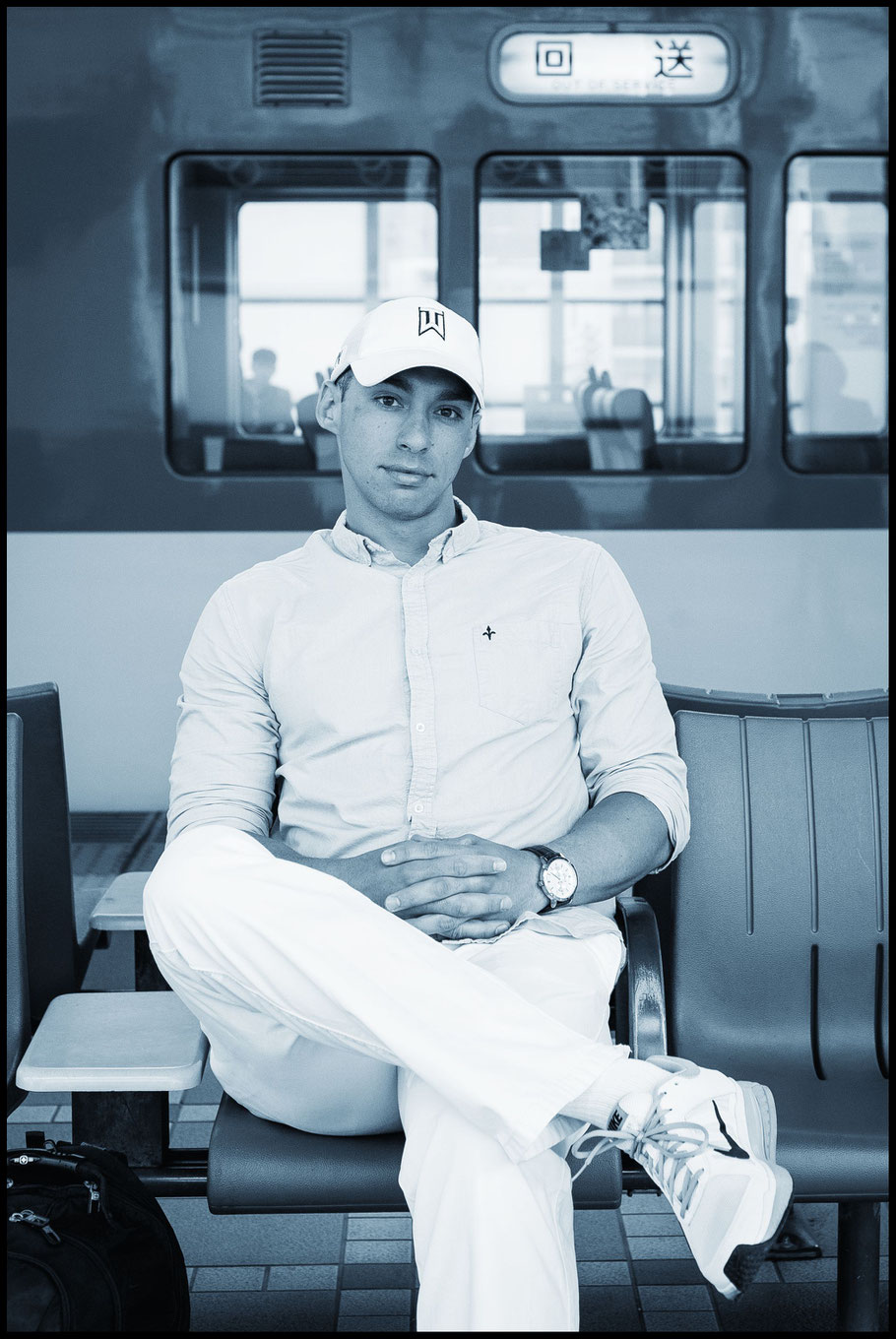 Asahi Soft Drinks can only hope the 190-centimeter, 102-kilogram Niznak can throw his weight around and make a quick impact on the team. The Challengers only league championships came when they won back-to-back titles in 2000 and 2001, and they haven't made the semifinals since 2003.
The Challengers, based in Amagasaki, Hyogo Prefecture, have long been a powerhouse in the X-League's West Division, but have been perennial bridesmaids to the rival and far more successful Panasonic Impulse. Prior to the revamping of the league format last season in which the top teams were grouped in a Super 9, Asahi Soft Drinks won the West Division title only once in the previous decade, in 2008.
"Panasonic is a quality team with a championship history, and the fact that we want to compete with them tells me that we're very interested in getting back to where we were as an organization in 2000-2001, and that's competing for championships," Niznak says.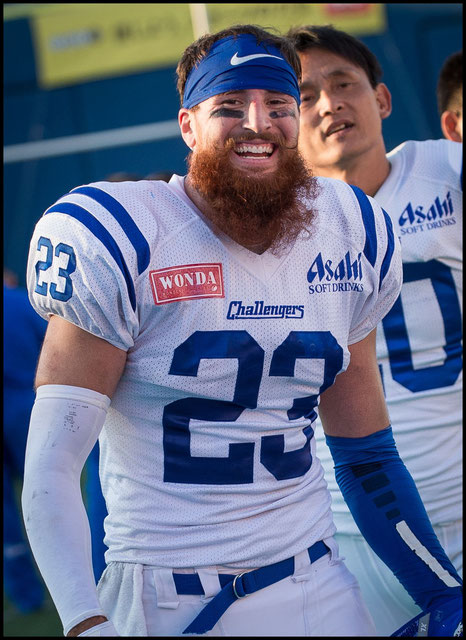 Last season, the Challengers had three American players on the roster---defensive back Paul Porras, wide receiver Donnie King and tight end Darwin Rodgers---but finished the regular season 2-4 and lost in the quarterfinals of the playoffs. Porras retired after the season, while word is that King and Rodgers won't be returning (the team would not confirm anything regarding foreign players, despite the fact that it plays its first game in a week).
Knowing the history between the two teams, Niznak looks forward to clashing with Panasonic, the 2015 X-League champions."First of all, it's great to have rivalries," he says. "At any level of football, rivalries make the game special. To me, I have the utmost respect for every team. It could be Panasonic, it could be Fujitsu, Obic, IBM. It doesn't matter to me. Obviously, we want to be 1-0 every week, and my focus is on our first game on the 5th."
Whether Niznak's first encounter with Panasonic, or any other team for that matter, comes this spring or in the fall remains to be seen. As of this writing, he is still waiting on the visa that would let him play. Asahi Soft Drinks has a game scheduled for May 5 against the Elecom Kobe Finies in the Green Bowl, the spring tournament for the top four West Division teams.
The Challengers and Impulse could meet in the final on May 21.
"Whenever I get to get on the field and play, whether that's against Elecom or against Panasonic, I'll be ready," he says.
In the fall season, Asahi Soft Drinks is slated to face Panasonic in the second week. The Challengers will also face the defending league champion Fujitsu Frontiers and the IBM BigBlue, both of whom are led by high-profile American quarterbacks.
Niznak looks forward to not only taking on such strong foes, but also meeting his American counterparts. He regards them, along with longtime stars such as Obic defensive end Kevin Jackson, as trailblazers whose success opened the path for players like him to follow to Japan.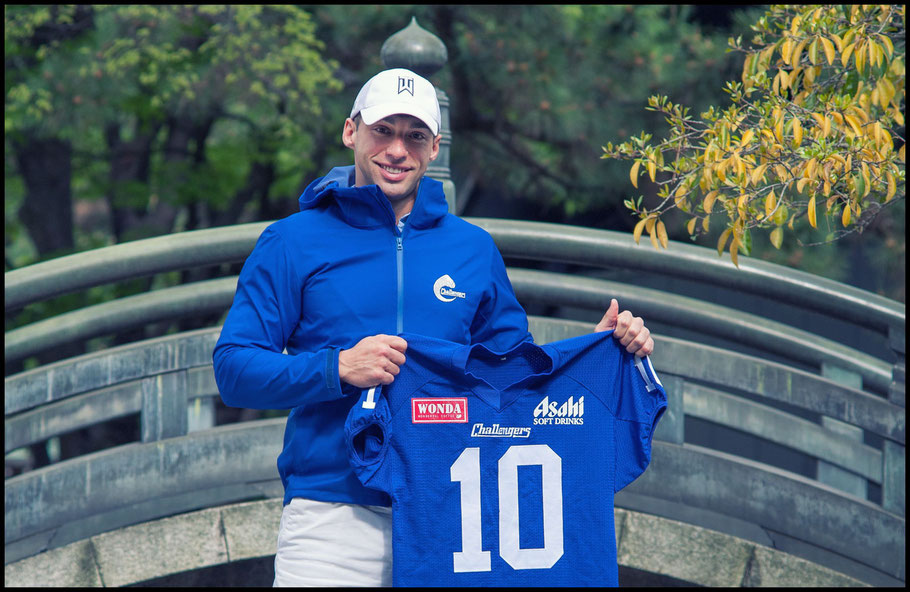 "For me, first of all, I want to meet those guys and build a relationship with Colby and Kevin and guys that have been here," he says. "Because I know that where I'm at today, I'm standing on the shoulders of guys like that. Guys like Kevin Jackson and (former Rise defensive back) Reggie Mitchell, who came here when not many other people had done it.
So, I'm thankful to them.  And then guys like Colby and guys like Kevin, are guys that came here, competed and played at a high level and proved that an American quarterback is what you need."
Niznak established his credentials when he led Ithaca (Mich.) High School to a 14-0 record and the 2010 Division 6 state championship, although his college career would be far less glamorous. One of the top recruits in the nation, he remained in state and went to Central Michigan. Having red-shirted one year, he finally saw action in his junior year, but appeared in just two games, completing 13 of 27 passes for 138 yards with no touchdowns and two interceptions.
Completing his degree in sports management and business administration in three years, he then transferred to Southwest Missouri, where he played while earning his masters in higher education administration. Injuries and other factors, however, limited him to four games in 2014 and one in 2015. He was a combined 6 for 14 for 42 yards with one interception.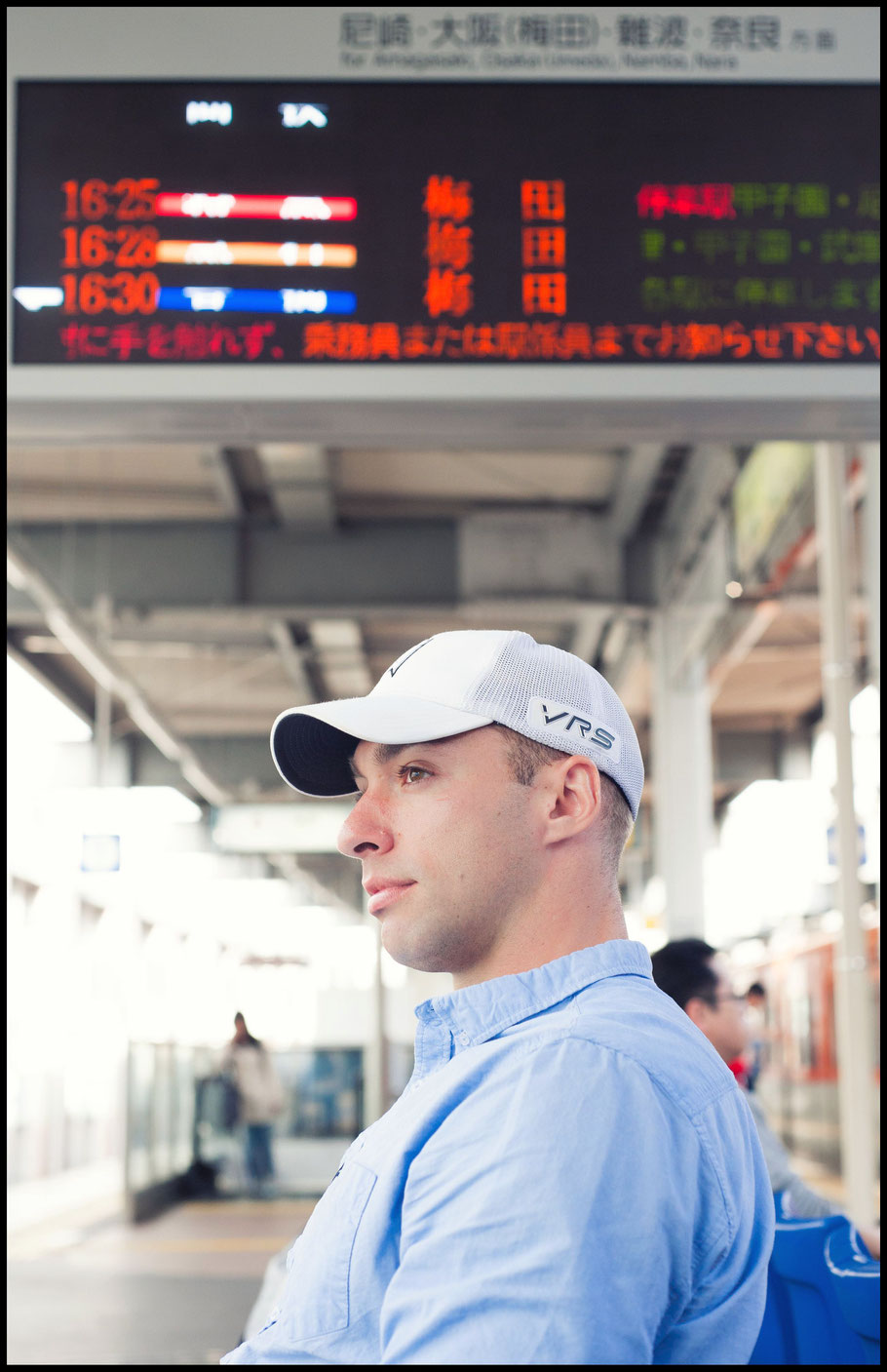 His collegiate career over, he was not ready to hang up his cleats. Asked what compelled him to continue, he replied: "Football, how could you walk away from it?"
When the Obic situation failed to pan out, Niznak accepted an offer to play for the Tyreso Royal Crowns of the Swedish league, one of the strongest in Europe but still well below the level in Japan. He led the team to a 5-5 record and took it as far as the semifinal.
That season was not even finished when he worked out a deal with the Recife Mariners in Brazil. Their season started the week after Tyreso's ended, but he was on the field for the opener of an experience that was quite eye-opening.
In Brazil, soccer and is the undisputed king and has a religious-like following in the South American nation. So it was a welcome surprise to Niznak that American football had managed to find a niche in the sports-crazed country.
"I think they're a little bit behind teams like Germany, Austria and Sweden, countries that have been playing a long time," Niznak says. "But I think they're catching up pretty fast. They just have such a passion for what they're doing, and then that paired with the fact that the country has hosted the World Cup and then the Olympics, there's just so many venues for them to play in."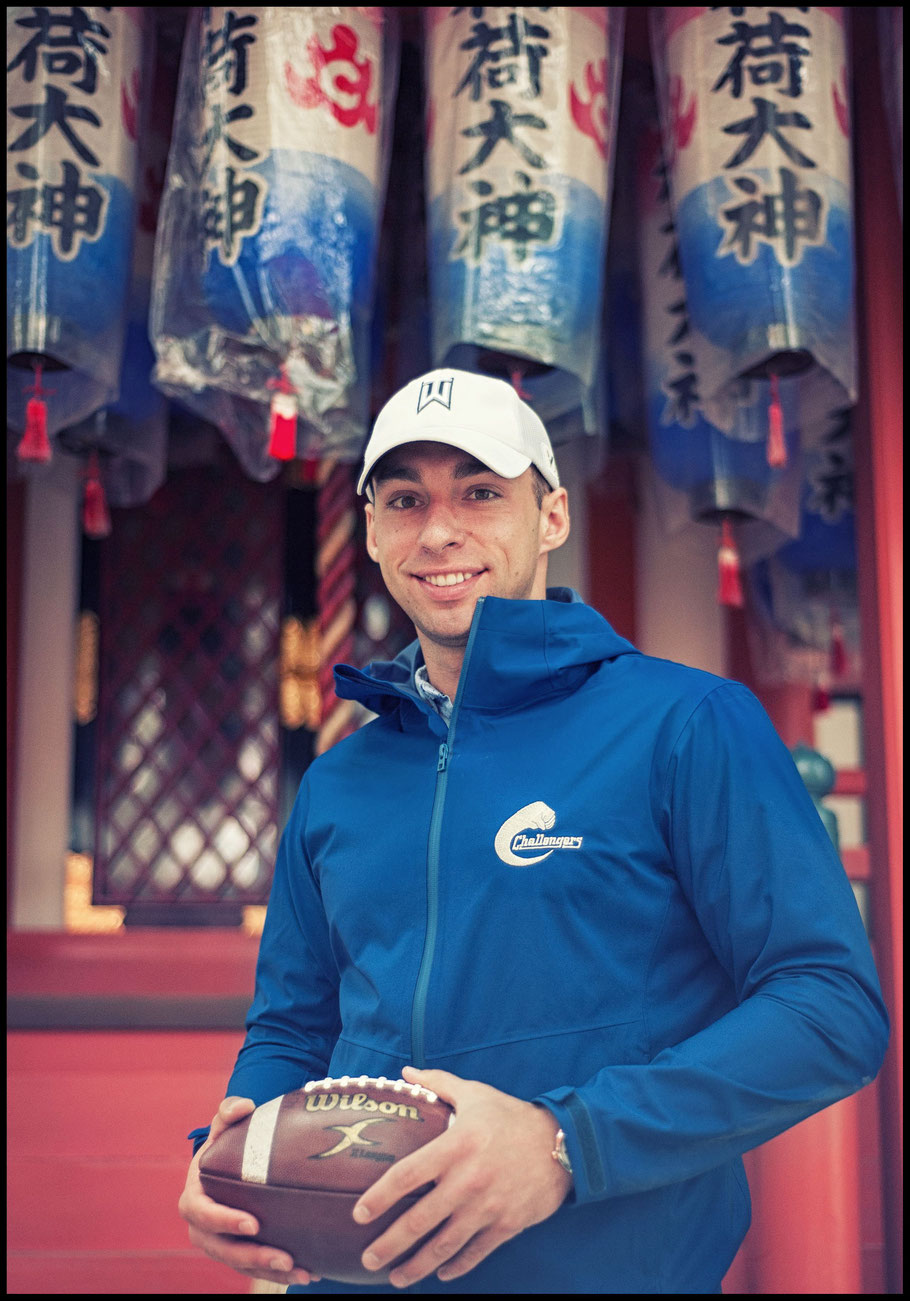 Niznak said that games often drew 3,000 to 4,000 fans, with a high of 15,000. Those are numbers that X-League officials would love to have. With the exception of the championship games, which always attract crowds of over 20,000, regular-season games rarely exceed 2,000. And Japan has been playing the game since 1934.
Niznak said he was not only impressed with the crowd size, but that the fans in the country famous for its carnival often created a festival-like atmosphere that would last long after the games were over.
"We would come out of the stadium and they would be out there," he recalls. "There would be food trucks and they'd have all these tables set up and the fans would stick around and you'd do autographs and pictures. They didn't want to go. It was amazing. Nobody wanted to go home. To see how much they truly loved the game, I was excited by it."
For now, Niznak is finding excitement both on and off the field in his newest host country. With practices limited to weekends in the X-League, he takes every opportunity to go off exploring when he is not fulfilling his broadly defined employment duties, which mainly seems to consist of meeting sponsors and others in the Asahi group.
"Right now it's amazing," he says. "I just finished my first month, every single day has been different. I really love the cultural aspects here. I've done a lot of traveling. I've been to Kyoto, I've been to Nara. I've been to as many different places as I could go. During the week, that's when I can take a day or two off, and that's when I like to travel."
After all the mileage he has put in over the past year, Niznak would like nothing better than to put down roots for a while in Japan. It intrigues him the way that players like Jackson, who is starting his 13th season with Obic, "cracked the formula" and found a way to carve out of life here.
"Japan is where I've wanted to be for a long, long time," he says. "So to finally be here, I wake up every day excited about it, because it's like having a dream that finally comes true."
As he settles into his new home, Niznak is raring to get the latest stage of his career off the ground.
 - Ken Marantz: May 1st 2017