---
Players Collaborate With Jewelry Maker To Design Championship Rings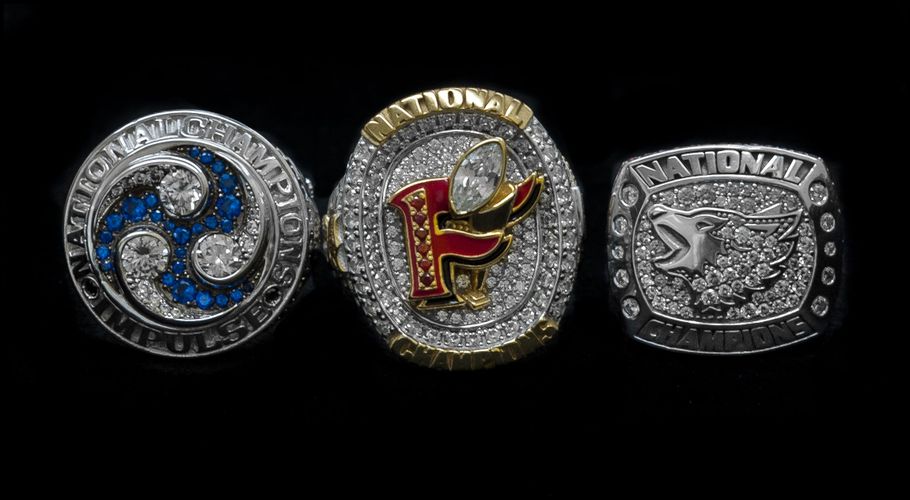 One unique aspect of American sports culture is the presentation of rings rather than medals to championship winners. It's a tradition that dates back to 1920s baseball and is now common in most sports there, with the rings for Super Bowl winners generally being the most elaborate and expensive. That ostentation has only intensified over the last 20 years with someone like Bill Belichick and his record seven rings carrying enough bling to make carpal tunnel syndrome a real risk. Extra points by the way if you can name the only other person with seven Super Bowl rings.
Despite adopting the practice, football in Japan has historically taken a more toned down approach to the jewelry. Rings here have customarily been much simpler and smaller than their American versions. With domestic teams not having the same financial resources as the NFL that is understandable, but occasionally even in recent years, rings weren't issued at all or were something that players had to have made by themselves.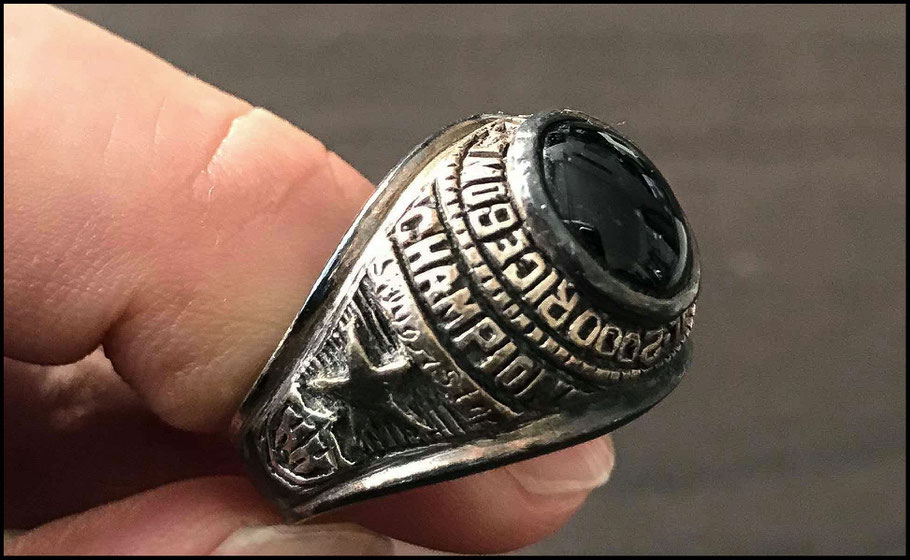 Since 2015 though K.Uno, a jewelry company specializing in custom made pieces, has worked with players on Rice Bowl winning teams to create rings that wouldn't be out of place in the U.S.
Ai Muto, an employee of K.Uno, has been a football fan for many years and a regular attendee at XLeague games. By her own account she attended over 20 in 2016 alone. A few years ago a friend introduced her to a Fujitsu player and he asked for help in creating a worthy ring if Frontiers won the championship. They did and the rest is history.
Panasonic players were impressed with that 2015 ring and commissioned one themselves the following year. When Fujitsu won again last season they designed the most elaborate ring to date.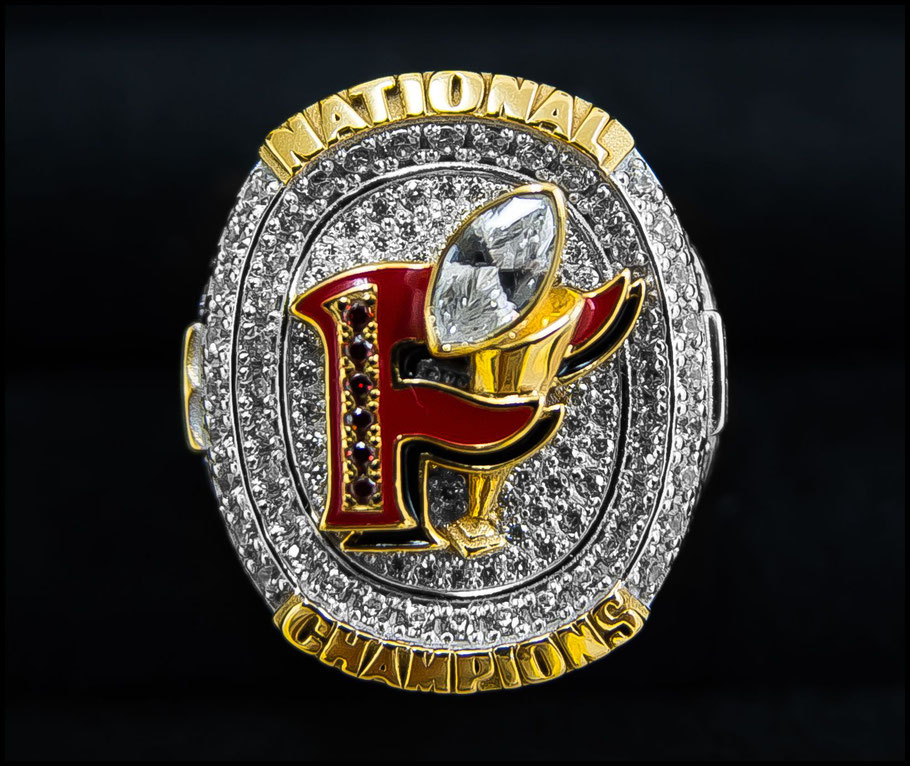 That 2017 design incorporates 15 separate features unique to Frontiers, their fans and their home area. Inside the 'F' atop the ring is the number '1'. That symbolizes the 'one family' concept that is a major part of team culture. 12 stones on the sides represent the "12th man" in another nod to their fans. No detail is random with everything from the number of stones matching the number of victories to the cityscape silhouette along the side featuring buildings from Musashikosugi, the Frontiers home base.
One nice touch with championship winning sides in Japan is the ordering of special rings for the cheerleaders. Fujitsu also had necklaces resembling their first ring made for the Frontierettes in 2015.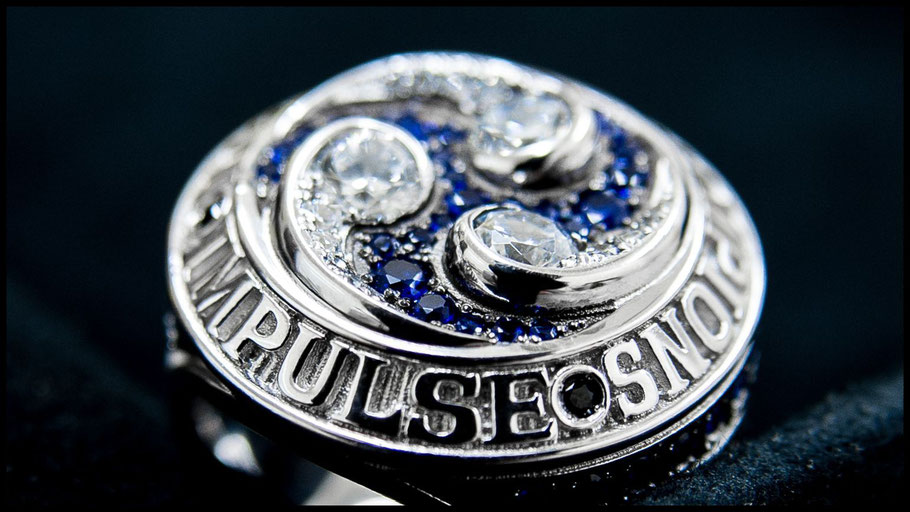 K.Uno is a specialist in original work and has over 5o designers among its workforce of 500. The company is a popular one in the bridal market with many people choosing it for engagement or wedding rings. It even has an option allowing people to take part in the making of their ring.
In recent times though character jewelry has been a large part of the company's business with Pokémon and Disney being the most popular.
Prior to designing Fujitsu's first ring K.Uno though had no experience with sports jewelry. According to Muto san it was only after former Chiba Lotte Marines manager Bobby Valentine had an American style ring made for his 2005 Japan Series winning side that the concept became popular in Japan. Obic Seagulls used a Chiba based company called Phillip College Ring for their four straight championships with the final ring closely resembling the Dallas Cowboys one from their fourth Super Bowl win in 1994.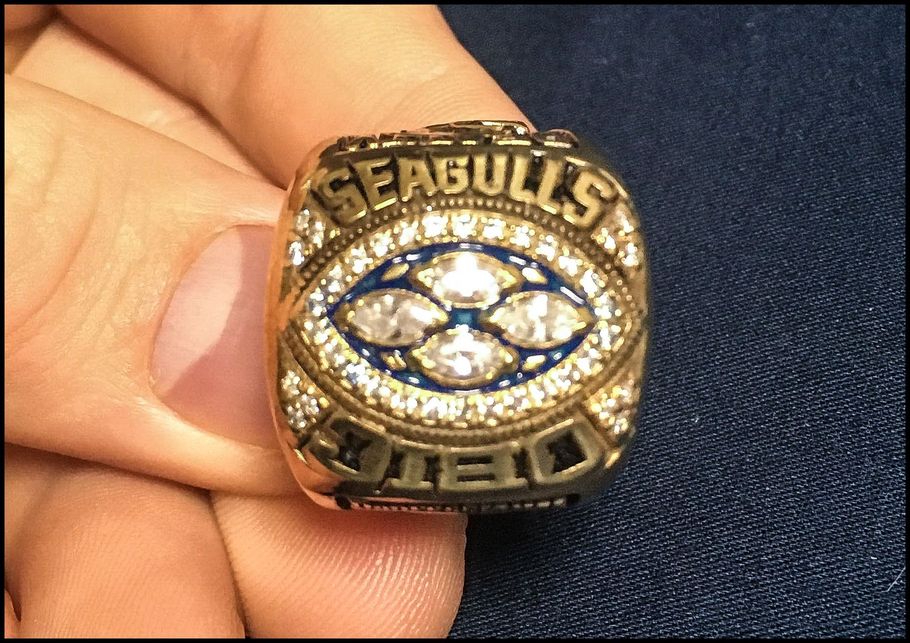 Of course unlike the diamonds used by NFL teams, cubic zirconia and less expensive stones are used by XLeague squads. The rings themselves though are very well made and show fine craftsmanship. Even so Fujitsu's request to put the score and opponent's logo for every game of the 2016~17 season inside the band was a real challenge given the limited space.
Discussions on the design begin soon after the Rice Bowl on Jan 3rd and the final rings are presented in late June. Each one is hand made, needing about 50 hours to be completed. That's understandable when you examine the detail up close and realize that each ring contains (in the case of 2017) 125 stones. Fujitsu ordered 100 rings for their championship winning side last season. Everyone had their name on their ring. Player's numbers were also included with coaches having "C", managers "MGR" etc. in that space.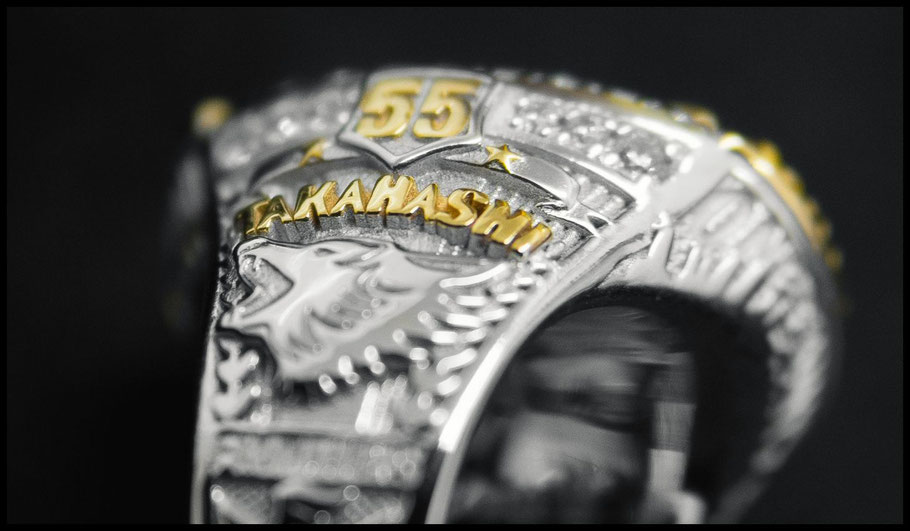 Another challenging point was ring size. K.Uno's normal gauge only goes up to 30 but several players were larger with one particular Panasonic lineman needing a size 34.
With Fujitsu being overwhelming favorites to win the 2018 Rice Bowl they may be starting discussions with K.Uno again soon. It'll be interesting to see if they try to top last years design. With the players there having a hand even in the design of their uniforms though there is unlikely to be a shortage of suggestions.
- John Gunning: Jan 2nd 2018