Rugby World Cup 2019 Preview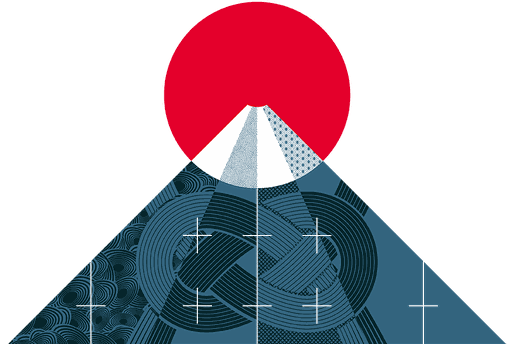 ---
The 2019 Rugby World Cup is the first edition of the tournament to be hosted by a nation from outside the traditional rugby powers. 
Japan was chosen not only to deliver an economically satisfying World Cup, but also to help fuel interest in the sport as part of World Rugby's plans to expand into the lucrative Asian market. 
Excitement is building for what should be a uniquely Japanese experience for the more than 400,000 overseas fans expected to make the trip. 
The twenty teams competing for the Webb Ellis Cup are divided into four pools and will play a total of 48 matches across 12 stadiums nationwide.
The opening match on Sept. 20th will take place at Ajinomoto Stadium in Tokyo while the Yokohama International Stadium with a seating capacity of 72,327 will be the venue for the final on Nov. 2nd.
This will be the ninth Rugby World Cup since its inauguration in 1987 and just four teams have hoisted the coveted Webb Ellis trophy. New Zealand leads the pack with three titles and is eyeing a historic three-peat. Australia and South Africa have two titles apiece with England being the only Northern Hemisphere team to claim victory.
There is a lot of discussion over that fact that there are several contenders that could knock off the World Champions, but most pundits acknowledge that the All Blacks remain the favorites. 
Despite that tag, New Zealand will have to be at its merciless best to emerge unscathed in the knockout stages.
The Home Nations along with South Africa and Australia will all be fancying their chances of lifting the trophy and dethroning the defending champions along the way.  
---
---
The World Cup hosts have been placed in Pool A alongside Ireland, Russia, Samoa, and Scotland. Japan head coach Jamie Joseph's aim for his team is to qualify for the quarterfinals. To achieve this, Joseph's men, who at present are ranked tenth in the world, will have to beat either Ireland or Scotland as well as Russia and Samoa. 
Taking the Brave Blossoms' recent impressive performances in the Pacific Nations Cup into consideration, the match against the seventh-ranked Scots is be the more realistic target. 
Ireland will be a much tougher opponent for the hosts. In 2017, a second-string Irish outfit completely dominated the Brave Blossoms in a two-test series. What's more, Ireland is currently the number one ranked side in the world – a feat they achieved by beating Wales home and away in recent weeks.
Joseph's side from the 2017 home series with Ireland, however, is vastly different from the current national squad in terms of fitness, mental toughness and experience in pressure-cooker situations.
Ireland will have to be wary as the Japanese outfit could prove to be a handful against the top-ranked men in green. 
Russia makes its second appearance in a Rugby World Cup. Last November, the minnows pushed the Brave Blossoms all the way before captain Michael Leitch saved Japan's blushes late on with his second try of the match to seal a hard-earned victory. 
Although the hosts are expected to comfortably beat the Russians, there will likely be some nerves going into the World Cup opener. 
Samoa, will bring a physicality to the field but long gone are the days when the Pacific Island nation regularly made the quarter-finals. 
The odds are in favor of Ireland finishing top of Pool A with second place up for grabs between Japan and Scotland. 
If Japan or Scotland loses to Ireland, the Scottish clash will be crucial to Joseph's side of reaching the last eight. 
With home advantage and a roaring Japanese crowd spurring on the Brave Blossoms, anything is possible. Just look back to the 2015 World Cup when Japan famously took down a world number two-ranked South African team 34-32. 
---
---
If Ireland do finish top of the table, then its quarterfinal opponent will most likely be New Zealand or South Africa from Pool B - a daunting task given that in eight World Cups, the Irish team has never progressed to the semifinals, and in 2007 tournament failed to even get out of its group.
To break this hoodoo, Ireland signed Kiwi coach Joe Schmidt in 2013 and the New Zealander has taken his squad to another level. 
With two wins over the All Blacks in the last three years and three Six Nations Championships under his belt already, hopes in Ireland are that Schmidt can take the side all the way to the final. The pressure will be immense and questions are being asked about whether or not the Irish are be good enough to take their opportunities when the heat is on.
Pool B is a two-horse race with New Zealand and South Africa battling it out for the top spot. 
The other three teams in the group (Canada, Italy, and Namibia) in all fairness should not trouble either of the top-ranked teams. 
The focus in this pool is firmly on the Sept. 21st clash at Yokohama International Stadium, when the All Blacks and Springboks face each other to determine which of these two great rivals will end up top of Pool B and avoid a probable quarter-final clash with Ireland.
As recent results have shown, there is virtually nothing separating the sides. During this year's Rugby Championship, South Africa stunned New Zealand to a 16-16 draw in Wellington while the 2018 competition saw each team win away from home, by a margin of just two points. 
Come Sept. 21st, fans will be treated to what will undeniably be the highlight (and most brutal) battle of the first round. The result will also greatly influence how the rest of the tournament plays out.
---
---
The pool of death.
A group with three strong contenders to make it out of the pool and into the knockout stages - England, France, and Argentina - 3rd, 8th and 11th respectively in the world rankings.
Argentina, since 2012, has played the traditional southern powerhouses of world rugby (New Zealand, South Africa, and Australia) on an annual basis in the Rugby Championship - something that has undoubtedly helped them improve and become accustomed to strong opposition.
The country's sole Super Rugby team the Jaguares made the final this season, and its members make up the majority of the Argentinian Squad.
France and England will not be taking Argentina lightly. The South American nation has appeared at every World Cup with  quarterfinal appearances in 1999 and 2011,  a fourth place finish in 2015 and a third placed one in 2007. 
England finished second in this year's Six Nations and is led by wily veteran coach Eddie Jones.
World Champions in 2003, their results have gotten worse every tournament since years.
Runner up in 2007, quarterfinalist in 2011 and knocked out in pool stage in 2015 - an ignominious exit for the host nation after being drawn in that tournament's pool of death.
Confidence is high in the current team though and a repeat of that 2015 performance is highly unlikely. 
France can never be underestimated.  Although coming off a mediocre fourth place finish in the 2019 Six Nations, 
France has never failed to make it the knockout rounds at the World Cup and has finished as runners up three times.
The USA and Tonga are both 500/1 to win the tournament and neither is likely to make it out of pool play. The best they can hope for is to beat the other and then pull off an upset against one of the three top teams. Tonga has already beaten France once before - in 2011. In 2015 Japan shocked South Africa, so an upset win is within the realms of possibility.
The USA has been at every RWC apart from 1995, winning three games in total.
Tonga has also only missed the World Cup once - in 1991. Their best performances were in 2007 and 2011 when they won two matches, but the Ikale Tahi are yet to make it past pool play.
Back when there were five pools in the world Cup, there was a quarterfinal knock out round between the runners-up of each pool and the best third-placed side from all five pools to decide the remaining three places in the quarter-finals. If such a system still existed, Pool C could well have that 3rd place team as in 1999 when Wales, Samoa, and Argentina all progressed from Pool D.
---
---
Whereas Pool C is a quagmire, Pool D is should be relatively straightforward.
Australia and Wales are clearly the top two sides. 
Georgia, Fiji, or Uruguay are unlikely to trouble even the currently unsteady Wallaby side.
Wales are the current Six Nations champions, and were ranked number one in the world earlier in the year. They are the clear pool favorites. 
Appearing at every world cup, Wales' results have been mixed. Their best finish (3rd) came in the first world cup in 1987. Quarterfinalists in 2015, they will be looking to capitalize on their 2019 grand slam winning squad.
Lead by Warren Gatland since 2007; this will be the Kiwi's last campaign for Wales, before heading back to New Zealand to coach the Chiefs Super Rugby team.
Wales are minus injured star Taulupe Faletau, and another key player, Leigh Halfpenny, has question marks about his fitness after suffering concussions issues.
Australia. 
Two-time champs in 1991 and 1999. Runners up in 2003 and again at the last World Cup. The Israel Folau scandal has hugely overshadowed the lead up to this World Cup. Arguably their best player, the team has had the cloud of his disgrace, contract termination and current court case overshadowing them for months. 
A feel-good story is the return of Christian Lealiifano whose career was on hiatus while he battled leukemia. He has recovered and will battle Bernard Foley for the starting flyhalf spot. Star flanker David Pocock remains a question mark; he hasn't played since an injury sustained five months ago. Former bad boy James O'Connor has a chance to make the final squad. He has put his off-field issues behind him, and after a six-year hiatus is looking to redeem himself.
Georgia is a team that has continued to grow and improve since their debut in the 2003 World Cup. Last time out saw them have their best tournament to date with wins over Tonga and Namibia, and a third place finish in their Pool. 
Georgia will be looking to beat Fiji and Uruguay and then hope for an epic World Cup upset win against either Wales or Australia. The scandal rattle Australians are more likely of those two top teams to fall to the Lelos, but it is a very long shot.
Georgia will continue to rely on their hulking forward pack which English coach Eddie Jones surmised was "the biggest, ugliest, scrum pack in the world."
Players to look out for are center and captain Merab Sharikadze and exciting flyhalf Tedo Abzhandadze, a star at age-group level and described by Georgia New Zealander coach Milton Haig as someone who "has the skills to become "truly World-class."
Uruguay, one of the true minnows of World rugby, are in the tournament for the fourth time.
They first appeared in 1999 and won one match against fellow minor team Spain. They appeared again in 2003. Where they were in the same pool as Georgia and won that match 24-12. They also lost to England 111-13 that year.
Currently ranked 19th in the World, twelve players from the 2015 team have made this year training squad including brothers Juan Diego and Augustin Ormaechea, sons of 1999 captain / 2003 coach, and oldest ever World Cup player - Diego Ormaechea.
15 of the 34-man squad ply their rugby trade overseas in Europe; so many of their team have top-level experience.
Fiji has appeared in every edition of the Rugby World Cup, except 1995.
They made the quarterfinals in 1987, and again in 2007 but in this year's Pacific Nations Cup, were comprehensively beaten by Japan 31-24. They bounced back against Canada with a 38-13 win but a mixed bag like that does not bode well for the Fijians. Known for their exciting, expansive style of play, Fiji have never converted their considerable Rugby Sevens ability in success in the 15 man game.
As with Georgia, they will be looking to get two wins and look for that elusive upset.
---
- Todd Phillips & Dean Guberlet