---
Injures To Key Rikishi Could See Spring Meet Live Up To 'Stormy' Reputation
The Spring Tournament, which gets underway today, is set to provide fans in Osaka with front row seats to a dramatic and unpredictable two weeks.
Winter saw the top ranks devastated through scandal and injury with only Tochinoshin and his inspiring first championship saving things. At times the Georgian giant seemed to be carrying the sport alone through sheer force of will on those massive tree-trunk thighs.
The aforementioned injury crisis persists, meaning the upcoming Osaka basho came close to featuring no yokozuna. Sumo's undisputed top dog Hakuho has withdrawn after failing to recover from a big toe injury, while Kisenosato, the first Japanese born yokozuna in almost two decades, continues to struggle with a pectoral muscle tear and is also out.
Faring little better is Kakuryu, who had surgery immediately following the January basho to repair damage to his ankle. An awkward fall in his final match also injured three fingers leaving the yokozuna with little to no grip strength in his right hand. Kakuryu is slated to compete but it would be a surprise to see him last past the first week.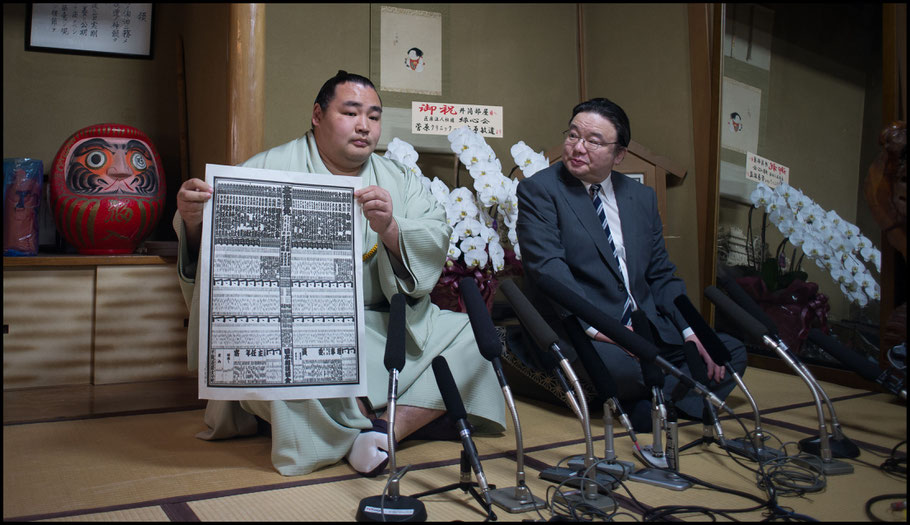 Given the carnage among the Yokozuna ranks, ozeki Takayasu may seize the opportunity to take his first Makuuchi yusho. A strong 12-3 runner-up performance in January makes him an early favorite for the Emperor's cup. Close on Takayasu's heels is Tochinoshin, who emerged from the rank and file to win the Hatsu Basho. The Kasugano Beya man arrives in Osaka with a chance to upset sumo's status quo. A second straight championship could see him promoted to ozeki, skipping the normal three straight strong tournaments in sanyaku requirement.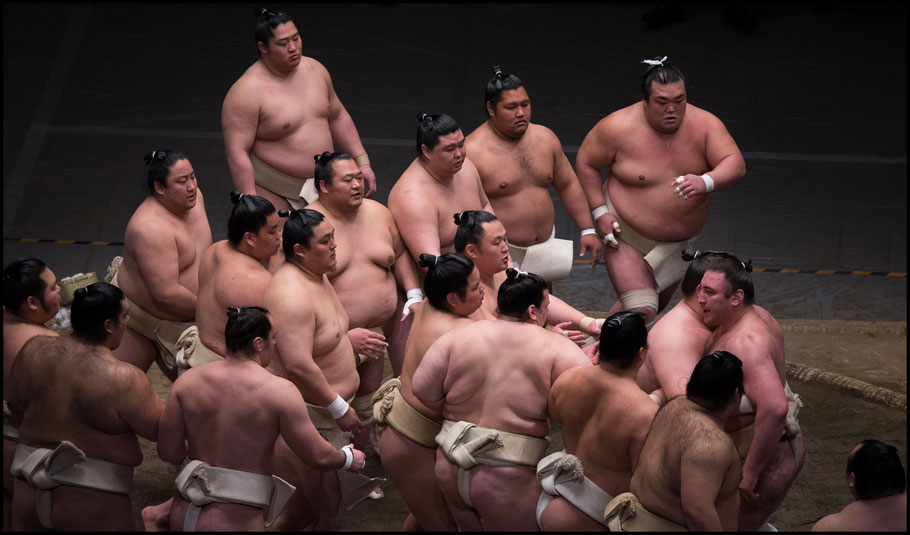 Hometown favorite, Goeido has struggled since his blistering 15-0 yusho in Sept 2016. With two Yokozuna out he has a clear path towards a second championship, but needs to keep his sumo under control. The ozeki is at his best when he engages his opponents with relentless offense, strongly moving forward from the tachiai and never giving an inch. His Osaka backers will be out in force daily to cheer him on.
Goeido's not the only hometown rikishi in need of support. Ikioi closed out January with a dismal four wins, one of which came against fellow Osakan, Daishomaru. The two men are ranked near the bottom of makuuchi this time out. If their normal pattern holds, Ikioi will have a strong tournament and find himself back in the top half of the division while Daishomaru will just win enough to stay safe from demotion.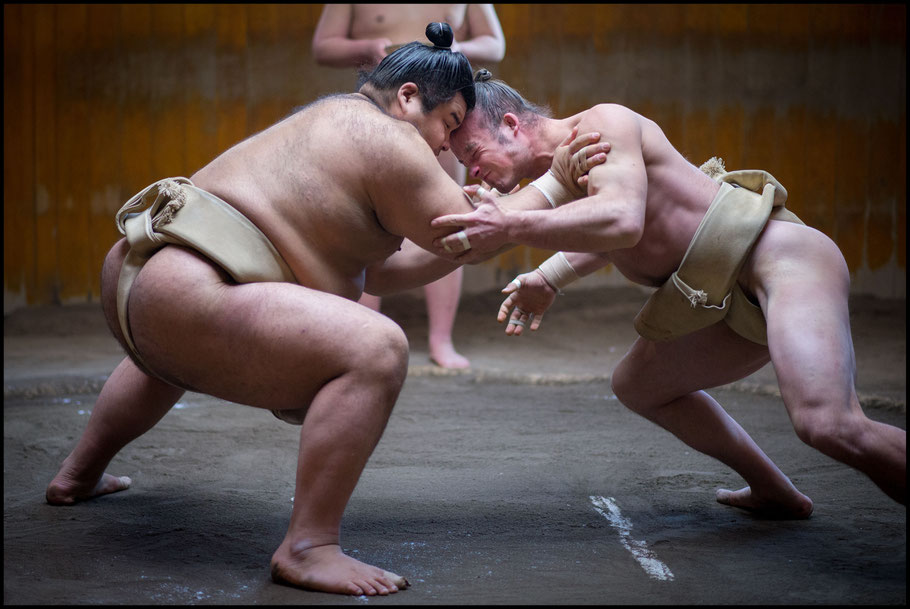 Outside the early favorites to contend for the Emperor's cup are two rikishi that are staging comebacks: Ichinojo and Endo. The early days of Ichinojo's career saw him rocket up the ranks, a seemingly unstoppable force of nature. His enormous size and impressive strength made him tough to beat, but chronic injuries have made his sumo since 2015 very much hit-or miss. After a pair of 10-5 results, the big Mongolian finds himself back in sanyaku for the first time in three years.
No less dramatic has been the return of crowd favorite Endo. After a knee injury early in his career, he took the bold step of seeking surgery last summer. Since recovering, Endo seems to have regained his edge and his confidence.
Rising stars Onosho and Takakeisho have a chance to regroup following heavy losing records in January. Both rikishi remain on a fast track to become mainstays of the upper ranks, with Osaka likely to be a turning point for their relentless march. Takakeisho left January disappointed with his 5-10 record, but this is probably nothing more than the typical first sanyaku tournament blues. Onosho withdrew from the January tournament after injuring his right knee, damage that is tricky to repair and overcome. Look for him to fight with significant bracing. Knee injuries have hobbled fan favorites Ura and Terunofuji, and can quickly become career-limiting problems.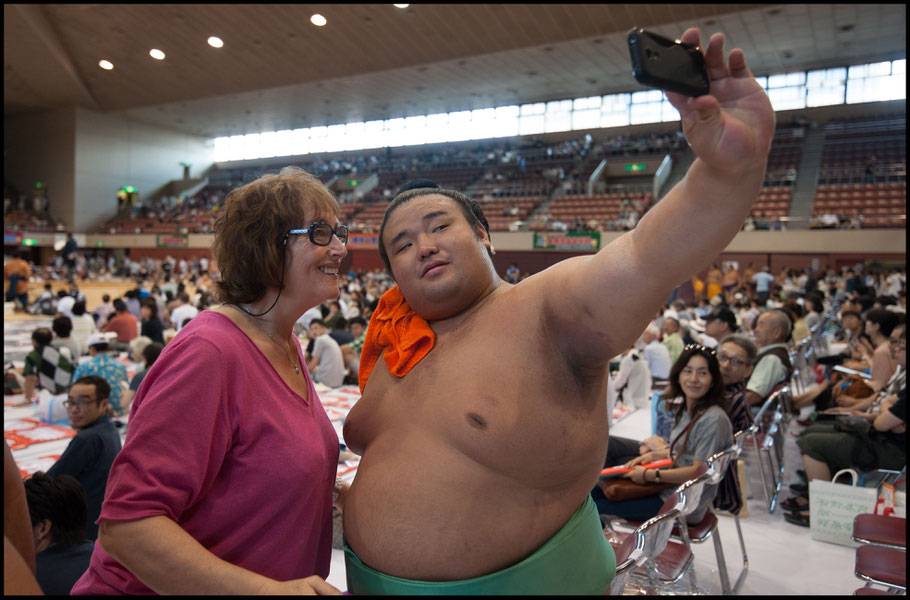 Hot on their heels are the stars of January's freshmen class, Abi and Ryuden. Both rikishi turned in double digit winning records in Hatsu and took home special prizes. Now competing at mid-maegashira, they will find the opponents bigger, strong and faster than ever before.
Yoshikaze finds himself at his lowest rank since July 2015. His skill, speed and tenacity will be a new level of competition for Ryuden and Abi. He meets the latter on day one.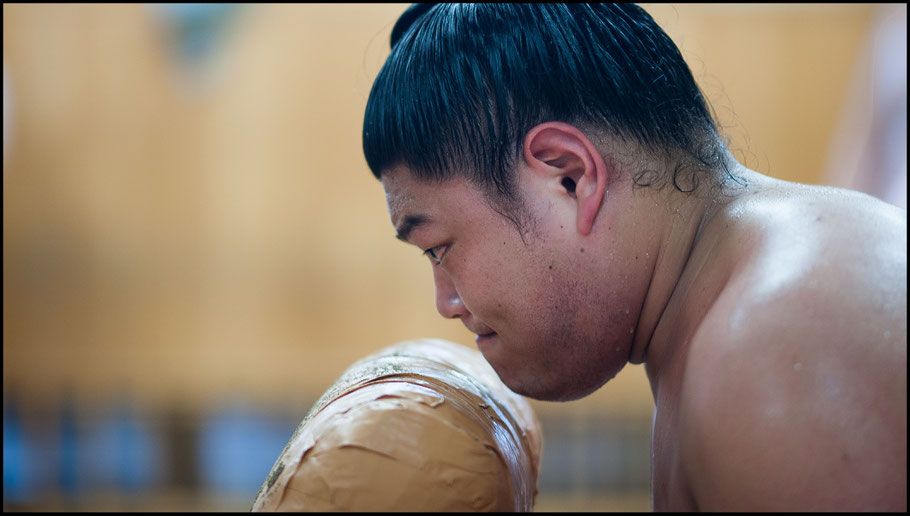 Hokutofuji seemed for a time, to be on a fast track towards sanyaku but finds himself back at maegashira 6 after only picking up four wins in Tokyo. He is likely to face Yutakayama, who seems to have finally found his sumo, and will remain in the top division after his third try.
Injuries among the top ranks and up and comers have set the Osaka tournament up to be one the most unpredictable and exciting in years.
- Tachi-Ai: March 11th 2018