---
Melbourne Side Step Up Pace In Second Half To Pull Away From Depleted Sunwolves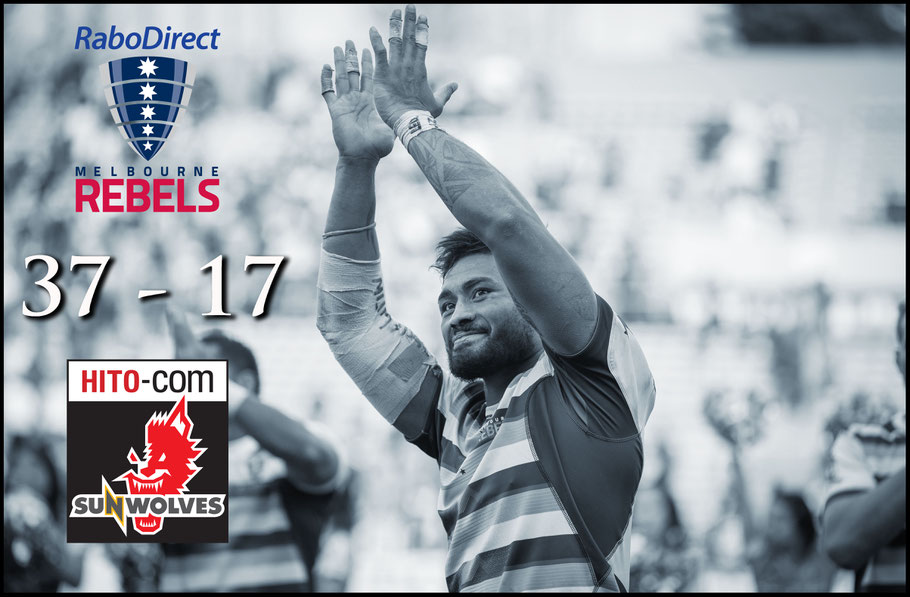 Sunwolves were thumped 37 – 17 by Melbourne Rebels at Prince Chichibu Memorial Stadium on Saturday. The visitors proved too powerful for the hosts, running in six tries to two with young winger Jack Maddocks picking up a hat-trick.
"I think the important thing for us is that we were able to win and that we were able to get a bonus point from the game" said Head Coach Dan Wessels, adding that his team "had two bonus point wins in our first two games and the Rebels only won one game last season so for us, just to be able to win is important".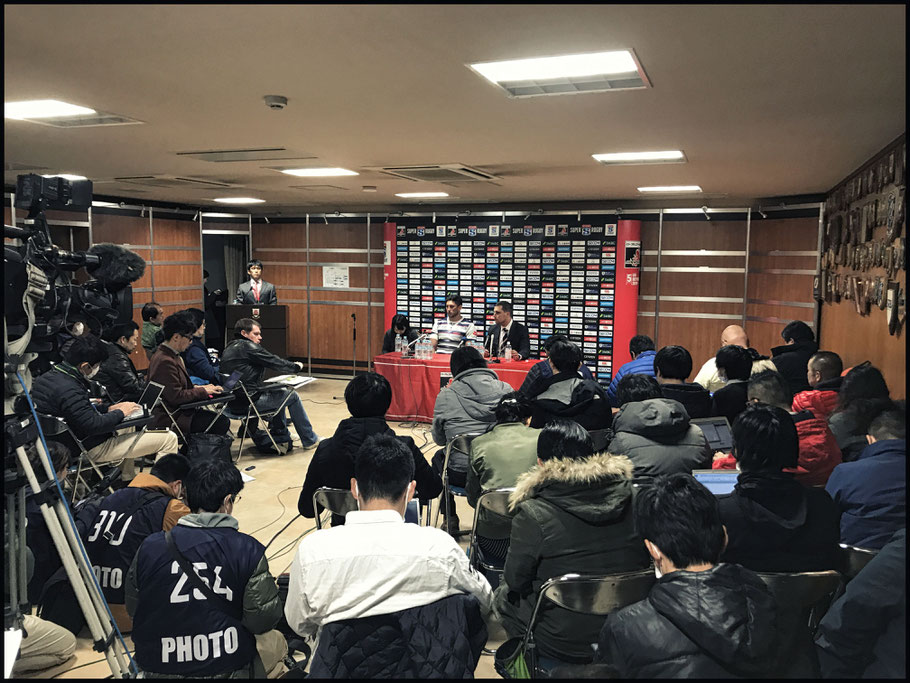 Adding to the Sunwolves woes were a number of injuries picked up in key positions inside the first quarter that really tested the depth of their squad.
Sunwolves Head Coach, Jamie Joseph said, "Those sorts of injuries are starting to become more common in Super Rugby which reflects just how physical the game is and in our case I think a lot of it is to do with our under-preparation."
By the 20 minute mark of the first half, fly-half Hayden Parker had limped off with a hamstring injury and center Timothy Lafaele and wing Akihito Yamada were both severely concussed.
Yamada was replaced by flanker Yoshitaka Tokunaga, who played three quarters of the game on the right wing.
"Super Rugby teams having two and a half months to prepare, are getting bigger and stronger and so when it comes to collisions we're coming off second best so I think that's a bit of cause for concern for us as a group because the season has only just got going," said Joseph.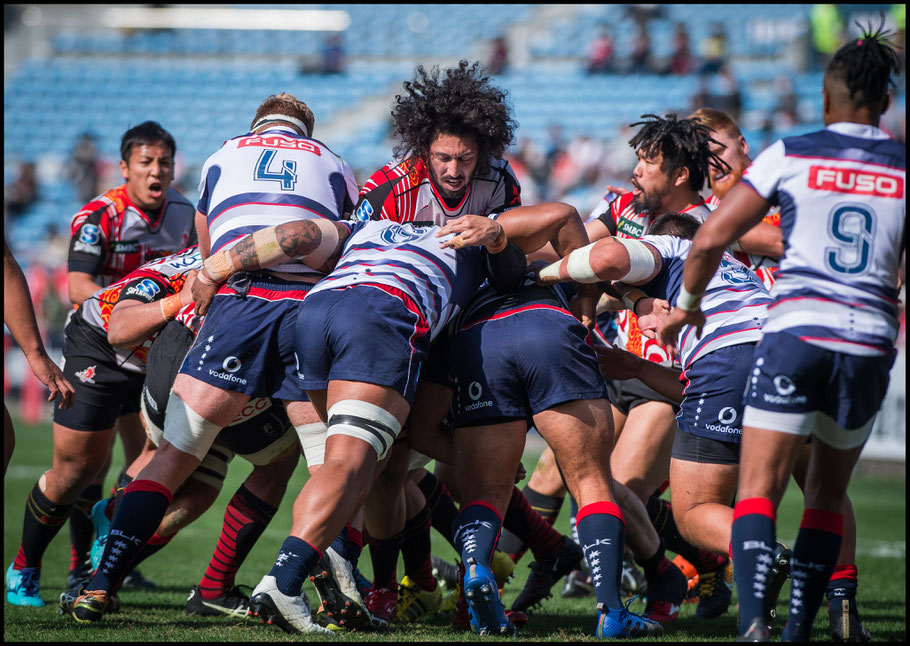 Also contributing to the poor performance was the inability of the Sunwolves to secure good clean lineout ball especially while hot on attack as lock Adam Coleman orchestrated three lineout steals in the first half alone.
"I have to give a lot of credit to the Rebels-they're a big lineout, a lot taller than us, they put a lot of pressure on our lineout so that's really disappointing for me because I'm responsible for the lineout," said Joseph.
When the Sunwolves did get their hands on the ball, the tactic was to kick into space behind the Rebels defence which with better execution could have caused problems for the back three.
Joseph explained, "We put a couple of good kicks in behind that isolated Will Genia so they were putting a lot of high balls on top of us. They were winning that battle in the air and that was putting a lot of pressure on us."
"But we were able to do the same thing. There were times we chipped in behind, regathered the ball and we were just one pass from being under the posts. In Super Rugby, you've got to take those opportunities and obviously we didn't today and it's a little disappointing," lamented Joseph.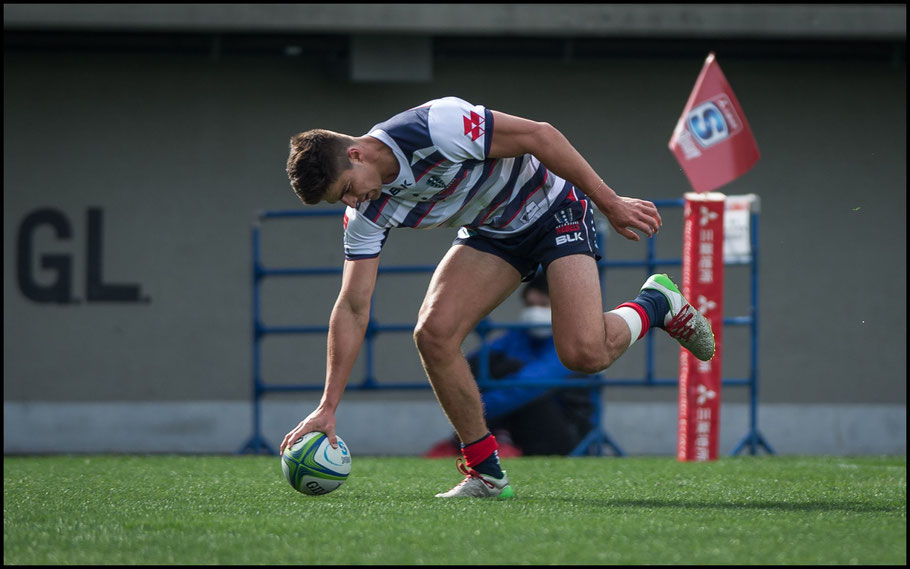 The Rebels opened the scoring when big winger Sefanaia Naivalu found space out wide and passed to Maddocks who strolled in for the first of his three tries. No. 10 Jack Debreczani was unable to convert but two minutes later, after Coleman's third lineout steal, quick hands down the backline sent Japanese international Amanaki Mafi away for a try in the corner, which again was unconverted. Ryoto Nakamura managed to peg the score back with a penalty before a wayward pass by Will Genia gifted an intercept try to William Tupou under the posts. With Nakamura converting, the score was deadlocked at 10 – 10 at the break.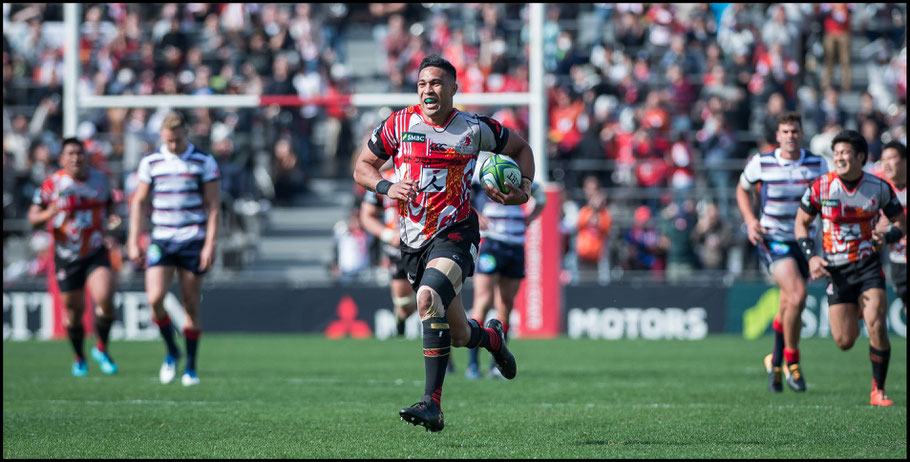 "I wasn't happy with the team at half time because I thought we moved away from our game plan which was to be physical and direct and when we did that I thought we played well. So the big change at the start of the second half was that we tried to be more physical and we tried to be more direct," said Wessels.
The second half started with the Sunwolves injury crisis deepening as lock Sam Wykes failed a Head Injury Assessment test. Shortly thereafter, with Genia being allowed free rein the Rebels put their foot on the gas, scoring three tries in seven minutes to effectively seal the match.
"We know that (Genia) is such a good player so we wanted to apply pressure on him, to restrict his movements but we couldn't, even though we trained hard to do that," said Sunwolves Captain Yutaka Nagare.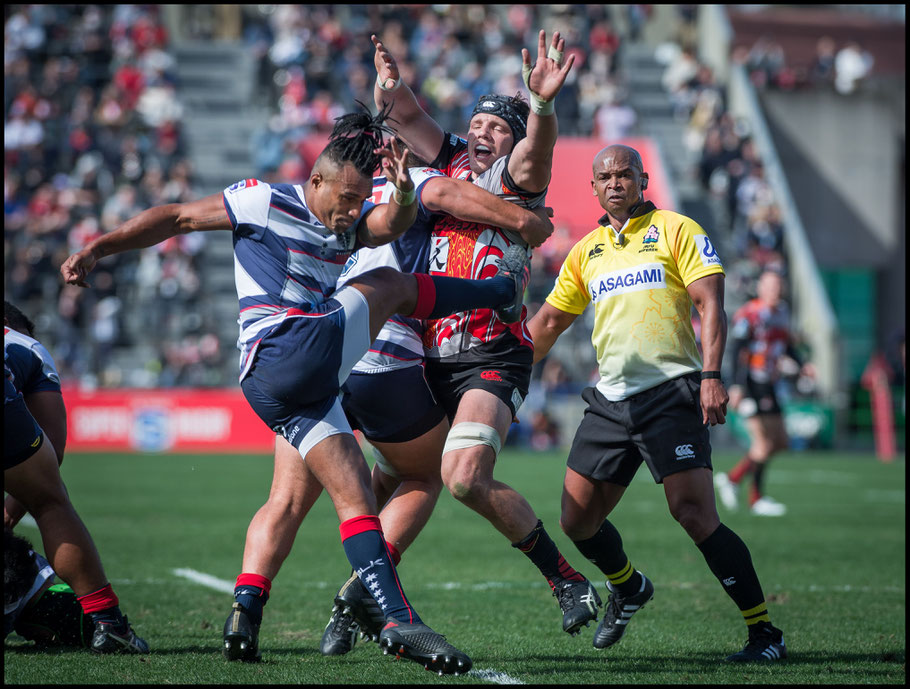 With three minutes to go, following sustained pressure on the Rebels line, number 8 Ed Quirk got a consolation try after a nice inside pass by Fumiaki Tanaka fooled the defence. The conversion left the Sunwolves trailing by 13 points but two minutes after the hooter sounded Rebels were awarded a penalty try for a deliberate knock-down by Quirk which allowed the Rebels to stretch the final differential to 20 points.
Joseph summed up the performance after the game, "I think the set piece mistakes in the lineout were disappointing because we trained really well and in terms of executing when we got into their 22, we couldn't capitalize on that advantage. But it's Super Rugby as well, sometimes that happens. I think when we're having a hard time say for example from the lineout, that maybe we just need to create some momentum somewhere to get back into the game. That's what we weren't able to do quickly enough."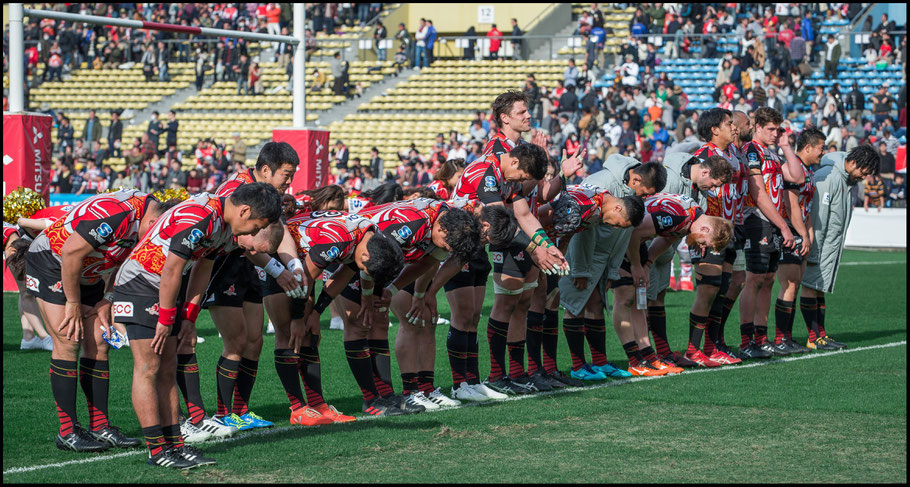 Things only get tougher as Sunwolves travel to Durban to face the Sharks in the first leg of their South African trip with the Lions waiting in Johannesburg the following week.
"I think before the second half we had a lot of injuries and last week we lost another five or six," said Joseph. "So injuries really affect any team and I think I said last week we're going to get more injuries as the season goes on but in terms of depth we're really struggling at the moment. You lose key people each week and it's really hard to come back from it."
- Todd Phillips: March 3rd 2018
---
Photos: John Gunning March 3rd 2018: Prince Chichibu Memorial Rugby Ground
---