Sunwolves Aim For Complete Performance Against Reds 
---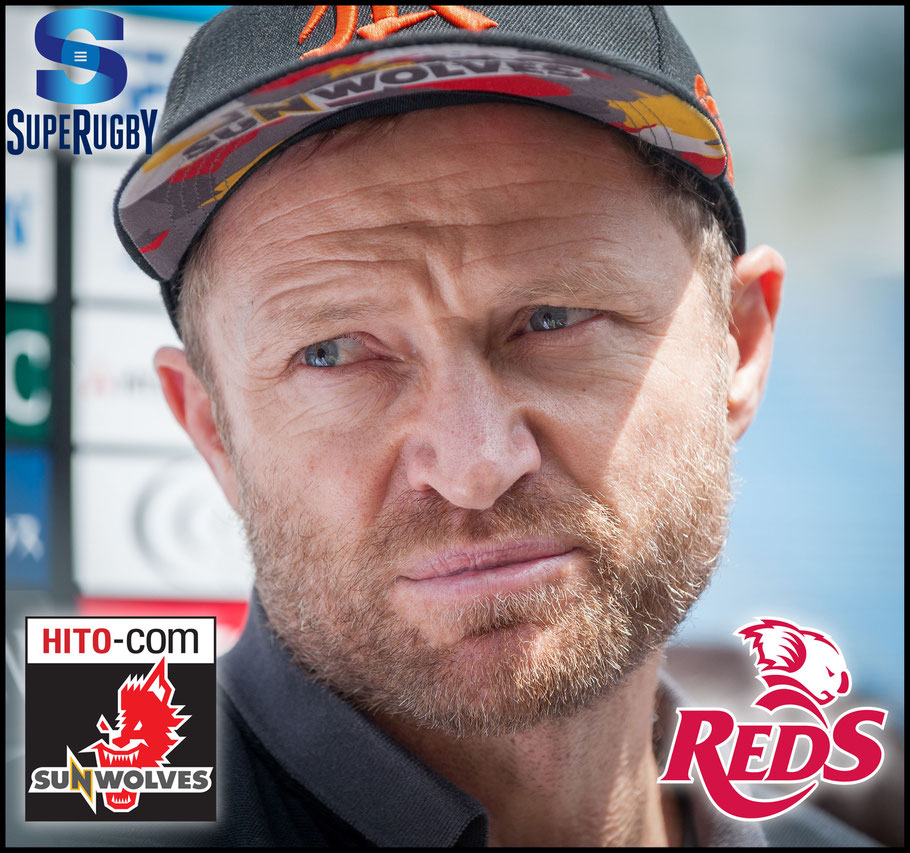 Returning from a bye week, the Sunwolves should be well rested when facing the Queensland Reds today at Tokyo's Prince Chichibu Memorial Stadium. Last weekend's rest followed two matches in New Zealand against both the 2016 & 2017 Super Rugby champions (Hurricanes and Crusaders). Despite tough losses to both of those sides, the Sunwolves were competitive, even dominating territory and possession for periods of each game. The Japanese outfit however couldn't land a killer blow and failed to get across the whitewash enough to exert pressure on the scoreboard.
Another issue was the defense tiring in the last quarter allowing the opposition to quickly rack up points. "We performed reasonably well in certain parts over the last couple of games so we've just got to make sure we get closer to playing an 80 minute performance than a 50 or 60 minute performance. If we can do that, we're in with a chance." said Sunwolves Assistant Coach Tony Brown. "We're creating a lot of opportunities and we've just got to get better at crossing the line." The Reds coached by ex-All Black Brad Thorn have had a mixed season so far recording just four victories in nine games and currently lie third in the Australian Conference.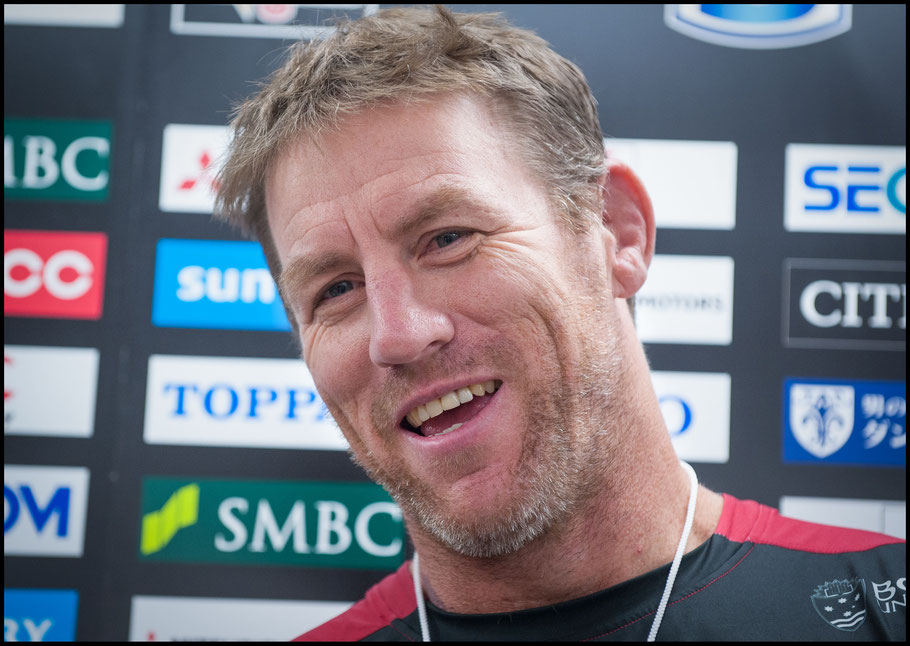 The visitors are also coming off a bye and should be confident after their mauling of the Lions last time out in Brisbane. Thorn said, "There's no underestimation of the Sunwolves. They've got very good coaches and very good players and they've been close in quite a lot of games. They'll be competing hard along with us tomorrow." The two teams have met just once before. That 2016 match ended in a 35-25 home win for the Australian side. The current season has not been kind to the Sunwolves as they are still searching for a first win. It's a situation their opponents today can sympathize with. "We had a four game losing streak. You just have to persevere, you have to work hard and you have to stay positive," Thorn said. "We are in a similar position. In recent years we have struggled every year and we are working hard as well, to play some positive rugby. So I can understand where the Sunwolves are. We are equally trying to work hard, trying to keep improving and see if we can get some results as well."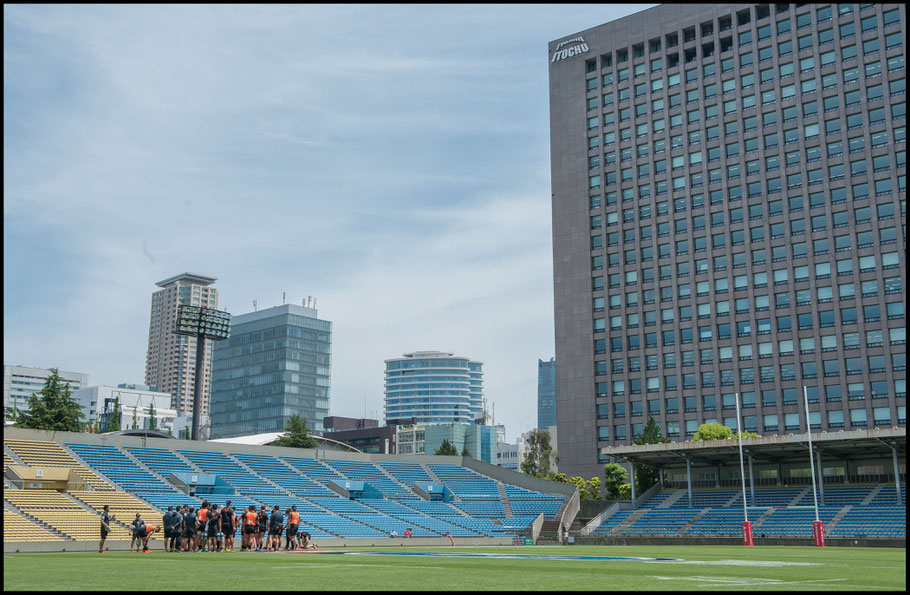 The Sunwolves team named to play the Australian side sees Wimpie Vanderwalt, make his first start of the season, coming in for the concussed James Moore at lock. Michael Leitch replaces the outgoing Pieter Lappies Labuschagne at blindside flanker. Labuschagne, arguably the Sunwolves' best forward, was only contracted to play for the Japanese Super Rugby side until the end of April and has since moved back to his local Chiba rugby club, the Kubota Spears. After suffering a rib injury in week six against the Chiefs, Leitch is back in the fold and will link up with no. 8 Kazuki Himeno and former Reds player Ed Quirk to form the back three. Quirk played for the Reds from 2010 to 2015.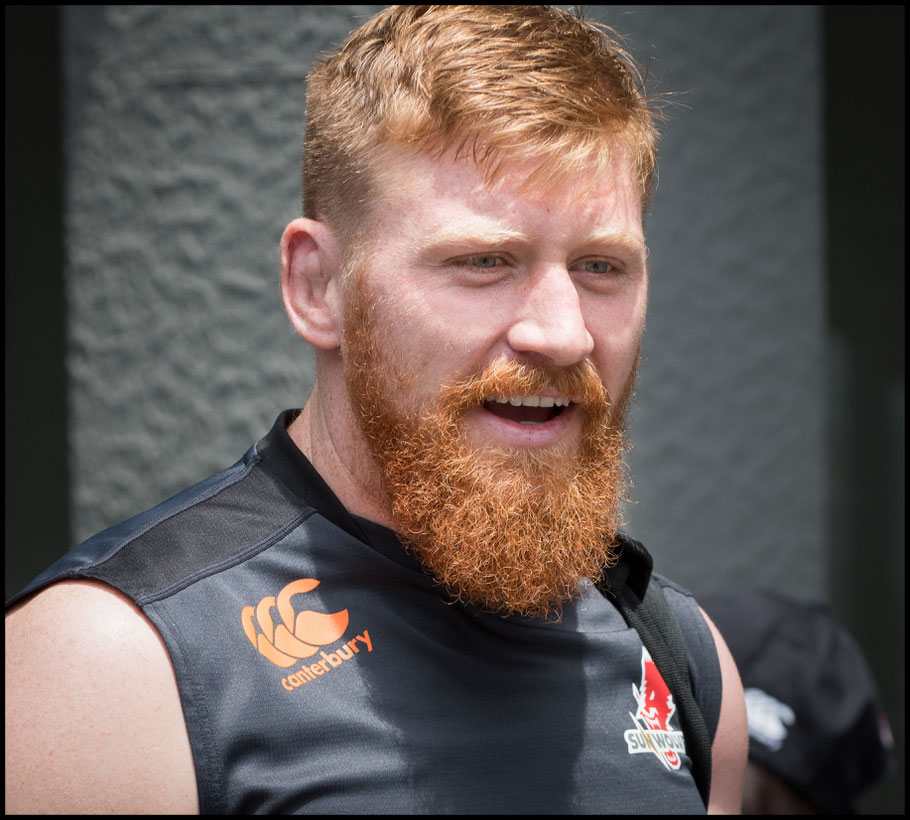 The backs see one positional change as Semisi Masirewa moves from right wing to fullback as a replacement for regular no. 15 William Tupou. On the reserve bench utility back Jason Emery makes a return from an injury sustained in the very first game of the Sunwolves'  Campaign. Today's game offers several juicy match-ups. It will be a tight tussle for lineout supremacy between 2.02 meter Kane Douglas who will run out for his 100th cap for the Reds and 2.01 meter Grant Hattingh.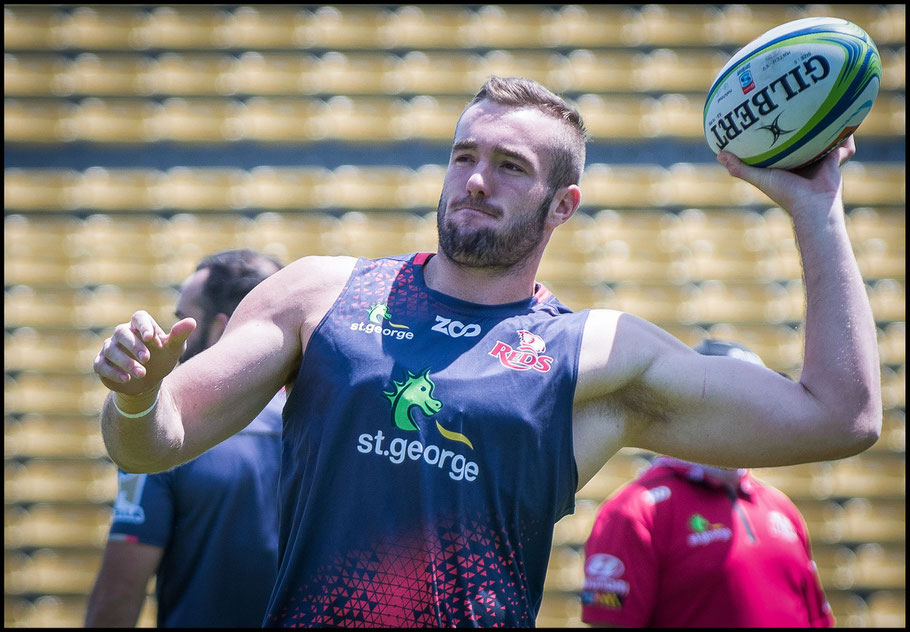 Recently departed Suntory Sungoliath flanker George Smith will be scrapping it out with Leitch at the break-down. Another player that has experienced Japanese club rugby (at Toyota Verblitz) is scrumhalf Ben Lucas. He will be up against the home team's captain Yutaka Nagare. Perhaps the most dangerous player in the Queensland side though is Wallaby center Samu Kerevi.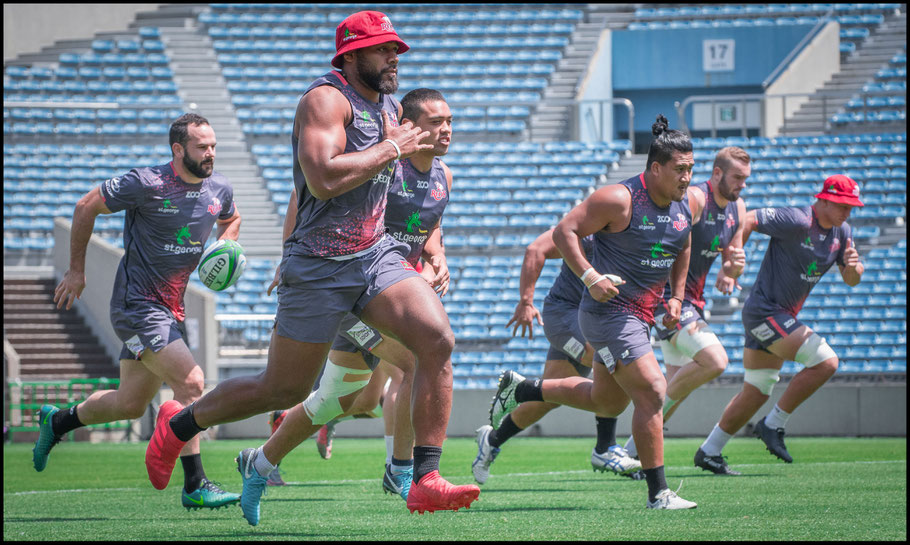 He will be marked by one of the best performing Sunwolves in Michael Little.
Reds' captain James Slipper said, "George Smith and Ben Lucas obviously they know a few of the Japanese players playing here. They haven't given too much away but we have kind of been focusing on ourselves this week. We're not too worried about who we're up against in terms of individual players. We've got to go out there and play well. It's as simple as that."
All season the Sunwolves have been struggling to find consistency with their set piece and like every team before them, the Reds will certainly test the hosts in that area tomorrow. "If you look at our game we tend to like our set piece and we've worked hard in that area. So we're not underestimating any team in this competition let alone the Sunwolves," said Slipper "I know they haven't won a game, but they're still competitive and at times they can be very good at set piece. It's going to be a tough game and we've got to turn up and be ready to go."
- Todd Phillips: May 12th 2018
---
Sunwolves / Reds Captain's Run
Photos: Chris Pfaff May 11th 2018: Prince Chichibu Memorial Rugby Ground