Revamped Sunwolves Aim To Combat Powerful Waratahs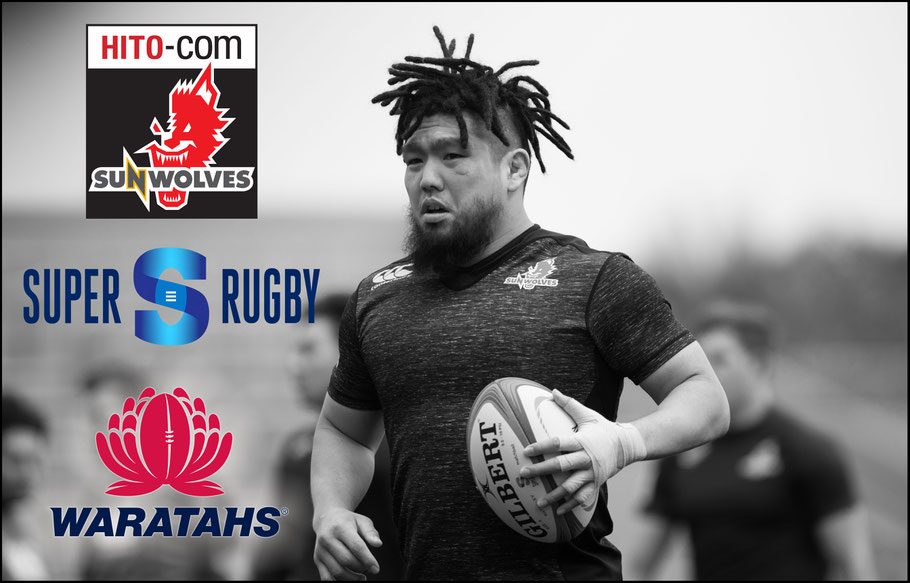 As they prepare to host the New South Wales based Waratahs at Prince Chichibu Memorial Stadium today, Sunwolves have made changes they hope will fix set-piece issues that have plagued the team recently.
Sunwolves Defense Coach, Scott Hansen said of the Waratahs, "They are a very good side playing a good expansive rugby full of international players so we're really looking forward to the challenge this weekend." 
The two teams have met just once before, with the Australian team comfortably winning 57-12 in 2016 in Tokyo.
Sunwolves come into today's game after a bye while the visitors secured an away victory over the Canberra-based Brumbies last time out. Waratahs captain, Michael Hooper said, "We're in good shape. We've travelled up here well. Obviously losing Izzy (Israel Folau) last week, we've had to reshuffle a couple of things but we're feeling good. Japan's been really nice to us so far while we've been up here. We're excited about tomorrow."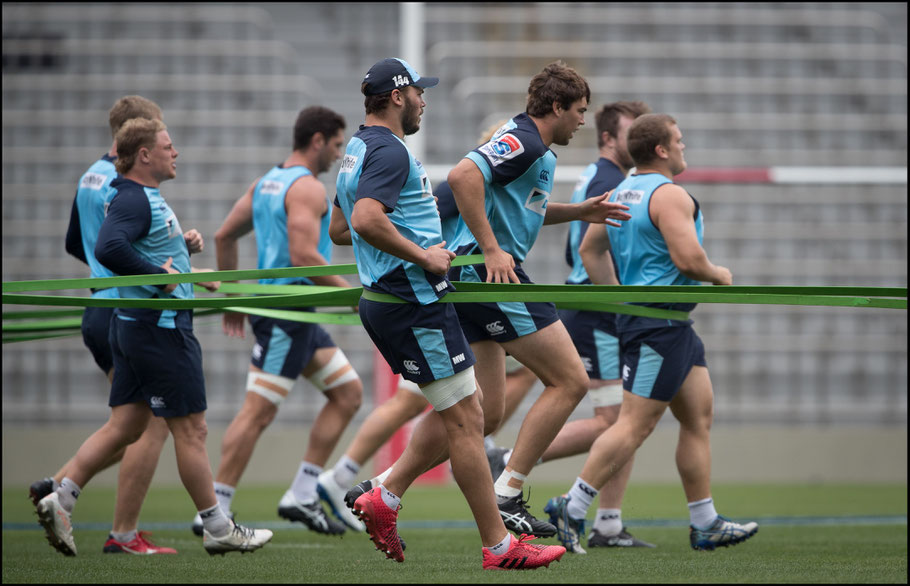 The Sunwolves team selected to face the Waratahs meanwhile has re-jigged second and back rows containing a surprising positional switch. With Willie Britz being rested and Michael Leitch out with a rib injury, Head Coach Jamie Joseph has moved flanker/ lock Kazuki Himeno to the no. 8 role for tomorrow's match. Said Hansen of the decision, "We need to utilize his skill set. He's a phenomenal player. I've been so impressed with his applications, desire to learn and he's got the ability to cover the back four, really. So it's just an opportunity for him this weekend to express himself in a different role but we'll still expect the same thing from him. That's his work-rate, that's his effort and also his physicality." Props Craig Millar and Jiwon Koo are back in the starting lineup alongside hooker Shota Horie. Hard-hitting Pieter Lappies Labuschangne returns to the no. 7 position and the revamped second row sees James Moore paired with Sam Wykes. Moore and Wykes stand 1.95 and 1.97 meters tall respectively and the Sunwolves' coaching staff is hoping to see a big improvement in the lineout department this weekend as a result.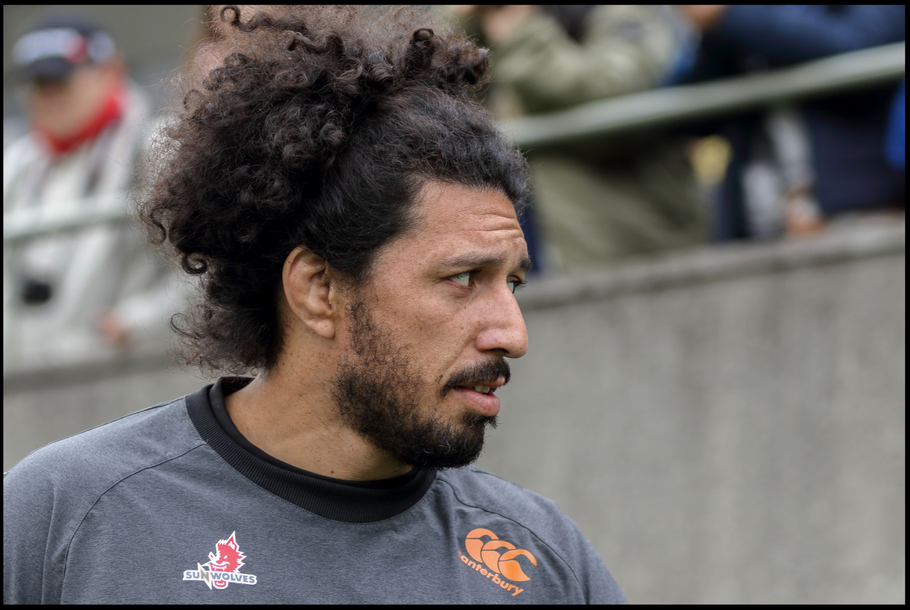 "There's been a number of injuries so a lot of the guys have got to take a step up and go into some positions at times which are unfamiliar. However, they've been nothing but positive about learning and growing and I know Jamie has done a fantastic job with them there," Hansen explained. Changes in the Sunwolves' backline see captain Yutaka Nagare coming off the bench to start at scrum-half and Lomano Lemeki pushing robust wing Hosea Saumaki to the replacements. Kotaro Matsushima, who spent time with the Waratahs prior to the 2015 Super Rugby season, makes a return at fullback. In the reserves, the second ever Georgian in Super Rugby is prop Nicoloz Khatiashivilli who signed with the Sunwolves just last week. He will join national teammate, Jaba Bregvadse in providing cover for the front row. "Again, this week with selection some guys have got the opportunities. We trained really well. During the beginning of the week it's about clarity and recovery. Yesterday we trained really well. We had good energy, the communication was good. Again, the boys understand the opportunity that's in front of them," said Hansen.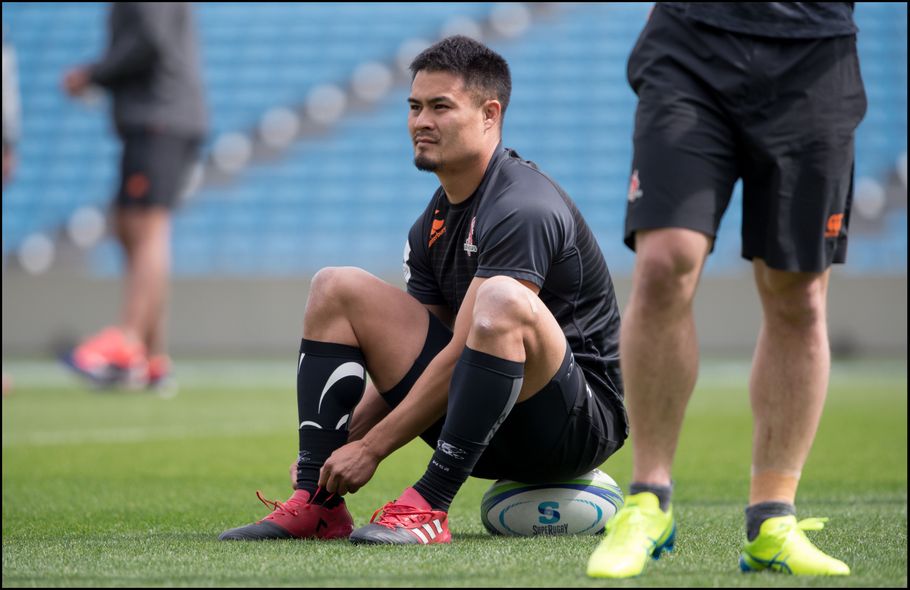 The Waratahs have made just two changes to the side that beat the Brumbies. Alex Newsome comes in on the right wing for the injured Folau and Will Miller a genuine fetcher, starts at blindside flanker. Hooper described Miller as a player with excellent skills on the ground and in the ruck zone. "We know that the Sunwolves like to play up-tempo, play from everywhere in the field. They get quick ball there, they're very dangerous so having Will come in - it's a logical choice. We've always had a mobile pack but he might bring up a little bit tomorrow and has a good set piece and link play to add to our full game tomorrow." Another player that could cause havoc with the home side's defense is Fijian-born Taqele Naiyaravoro who at 1.95 meters tall and 123 kg will be a destructive force if allowed too much space. The colossal winger has already scored five tries this season and will be looking to add to his tally on Saturday. Hansen said, "We know that the Waratahs are a very good side but we're hoping to get into our game. We've talked about building our game by applying pressure both with and without the ball and the boys have all trained well around it this week. You can expect some growth there."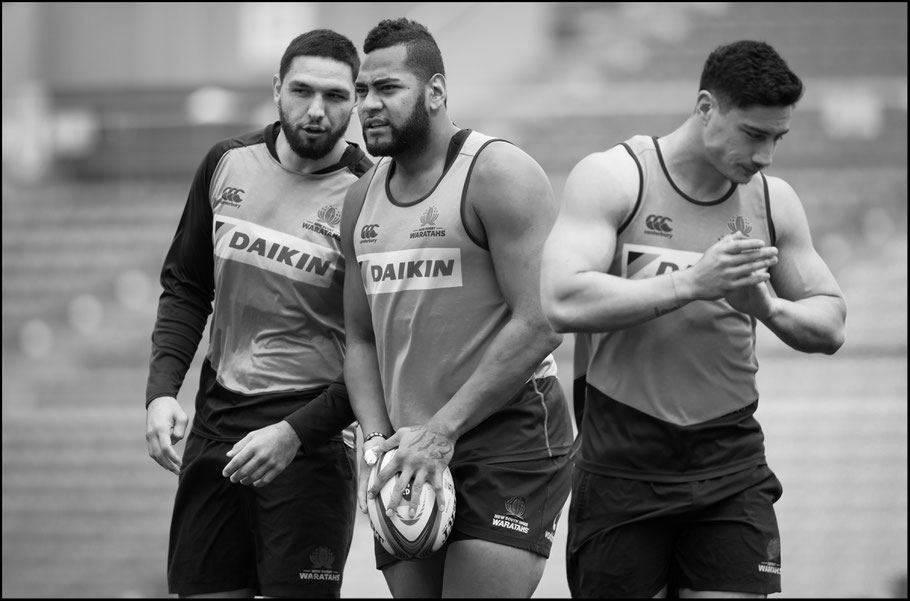 In recent weeks, the Sunwolves have had a torrid time with their set piece scrums and lineouts - two areas the Waratahs will likely test. "Yeah, we've been good defensively in our lineout so we want to keep improving that. We know that the Sunwolves had a big week working on their lineout and improving that part of their game. If we can stop their set piece, it takes a lot away from them," said Hooper. Let's hope Joseph's changes to his team can get the Sunwolves back on track with set piece success and a much better defensive display against the visitors. Hansen stressed the importance of a solid defense this weekend. "I think just for us is what we've talked about this week which is just front running our efforts, giving ourselves an opportunity of good alignment. I guess it comes down to connections so if we're on attack and we turn the ball over for example, it's about the effort to get set, it's about the effort to communicate and also be on the same page so we discussed that this week. The boys have put a lot of learning in and this weekend we hope to see a big improvement."
- Todd Phillips: April 6th 2018
---
---
Sunwolves / Waratahs Captain's Run
Photos: Sachiyo Karamatsu April 6th 2018: Prince Chichibu Memorial Rugby Ground